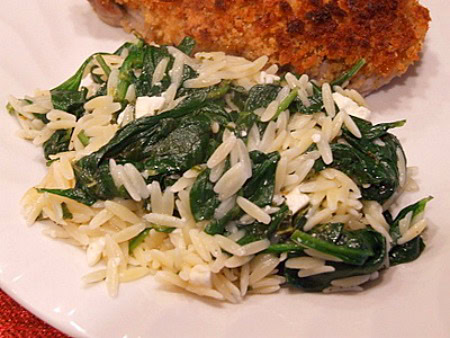 Spinach with Orzo and Feta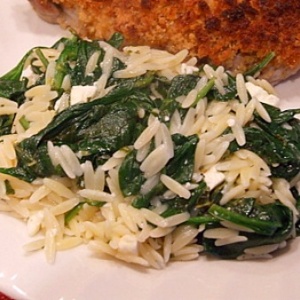 Such a simple side dish, and so delicious too.
Yield:
4 servings
Prep Time: 10 min
Cook Time: 10 min
Ingredients:
coarse salt and fresh ground pepper
1/2 pound orzo
1 pound spinach, trimmed and chopped
1/2 cup chopped fresh mint
1/2 cup crumbled feta cheese
1 to 2 Tablespoons freshly squeezed lemon juice
1 Tablespoon olive oil
Directions:
1. In a large pot of boiling salted water, cook the orzo according to the package instructions. Stir in the spinach until wilted. Drain.
2. In a large bowl, toss the hot spinach and orzo with the remaining ingredients. Season with salt and pepper.
Source: RecipeGirl.com (via Everyday Food: Great Food Fast)