Here's a recipe you'll be thanking me for:  Roasted Autumn Vegetables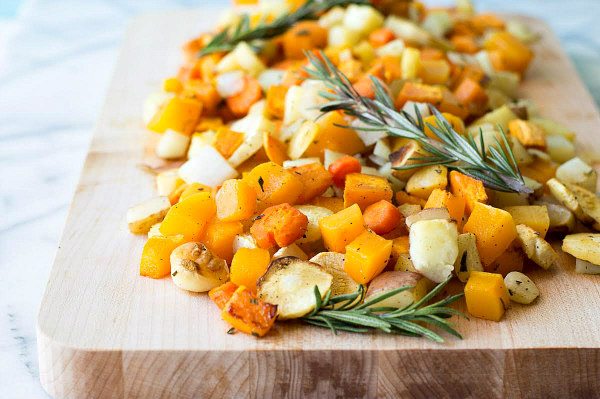 I think one of the toughest things about planning dinner is figuring out which side dishes to serve with your main dish.  Should you serve just one side?  A vegetable and a starch?  Is there something new I can try because my family is tired of everything I usually serve?  This is the scenario in my house.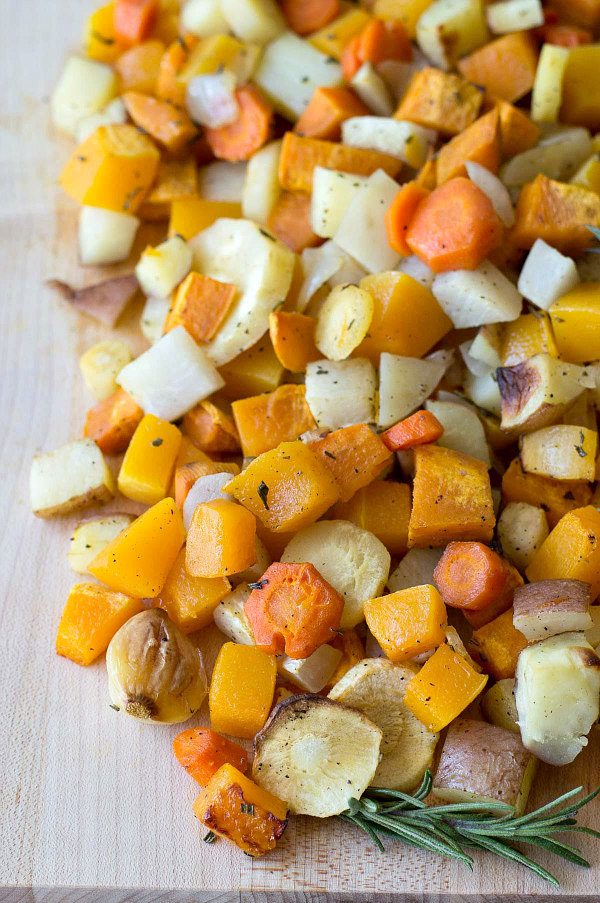 I've had this recipe for a long time… someone gave it to me about 20 years ago, and it's one of those recipes I definitely don't mind repeating.  There are a medly of veggies in this bunch, and they're simply roasted with flavors of orange and rosemary.  And since there are potatoes mixed in with the rest, you don't have to worry about coming up with a starch to serve too.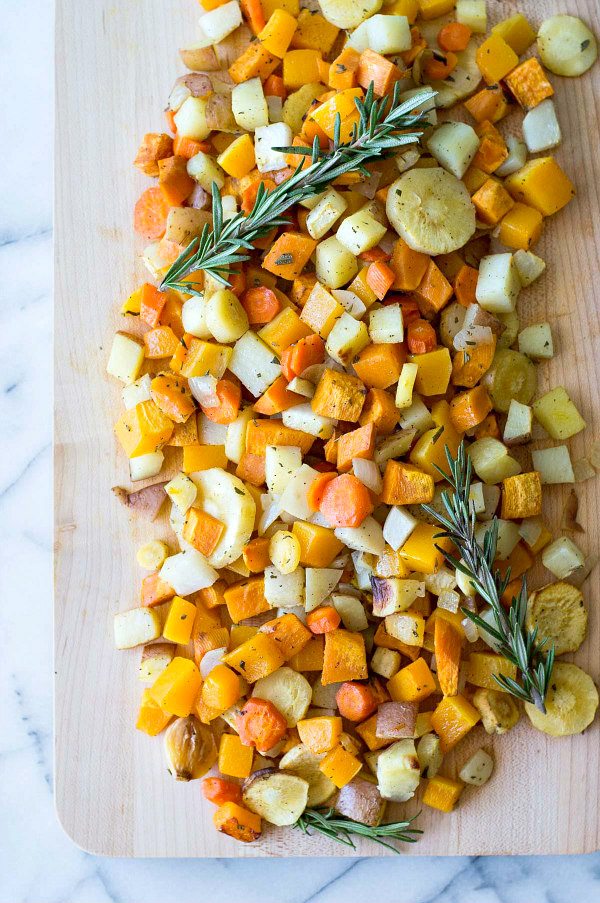 These Roasted Autumn Vegetables are a great side dish to pork tenderloin, chicken and meats.  I think you'll find that they'll be a beautiful addition to your dinner menu.
Roasted Autumn Vegetables
Yield:
6 servings
Prep Time: 30 minutes
Cook Time: 45 minutes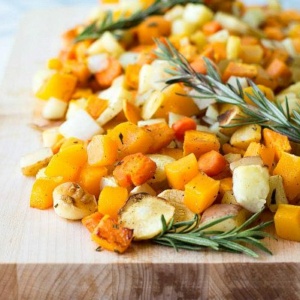 Ingredients:

1 cup chopped, peeled carrots
2 cups chopped, peeled sweet potatoes
1 cup chopped yellow onion
1 cup chopped, peeled parsnips
1 cup chopped, peeled turnips
1 cup chopped red potatoes
1 cup chopped, peeled butternut squash
1/4 cup freshly squeezed orange juice
2 tablespoons extra-virgin olive oil
4 cloves whole garlic
1 teaspoon fresh chopped rosemary
1 teaspoon salt
1/4 teaspoon freshly ground black pepper

Instructions:

Preheat the oven to 450 degrees. Spray a rimmed baking sheet with nonstick spray.
In a large bowl, toss the vegetables with the orange juice, olive oil, garlic cloves, rosemary, salt and pepper. Spread onto the prepared baking sheet (or roasting pan).
Roast for 45 to 50 minutes stirring occasionally, until tender and lightly browned.

Tips:

Any combination of autumn vegetables will do!
Fresh squeezed orange juice makes this dish all that more flavorful.
SOURCE: RecipeGirl.com
Here are a few more recipes for roasted vegetables that you might enjoy: