We've done a little bit more remodeling in our home since our big Master Bathroom Remodel– this time, we re-surfaced our boring 'ol fireplace – giving it a Fireplace Remodel.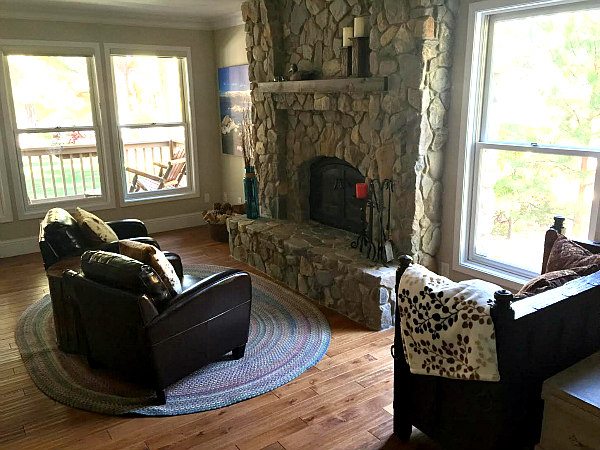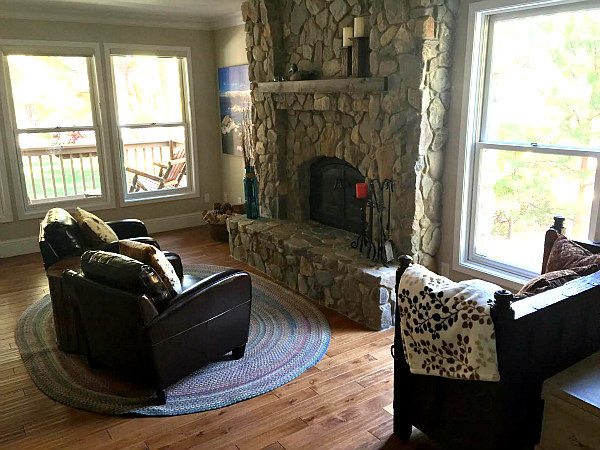 This is the after-picture, so I'm giving you a sneak peek!  But if you look at the photos following, you'll see what a big change this was.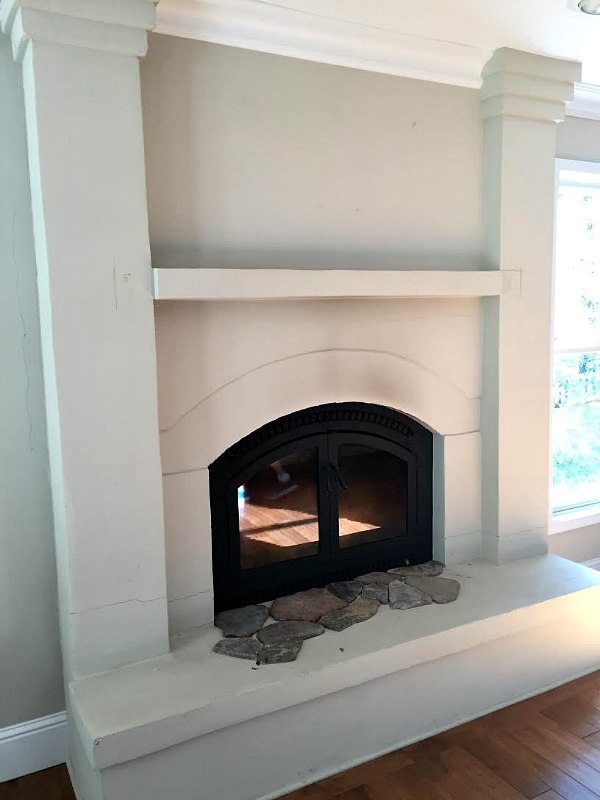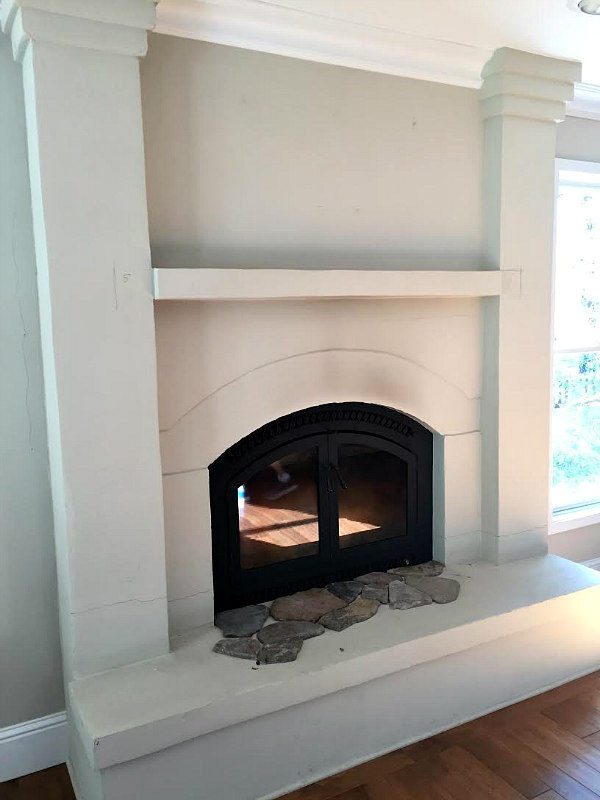 This is our living room fireplace.  We have a rustic-style, mountain home… and this fireplace has never really fit in.  White plaster isn't the best choice for a fireplace anyway– it gets dirty every single time we had a fire in the fireplace… and you can see that the plaster was starting to crack along the bottom of the fireplace too.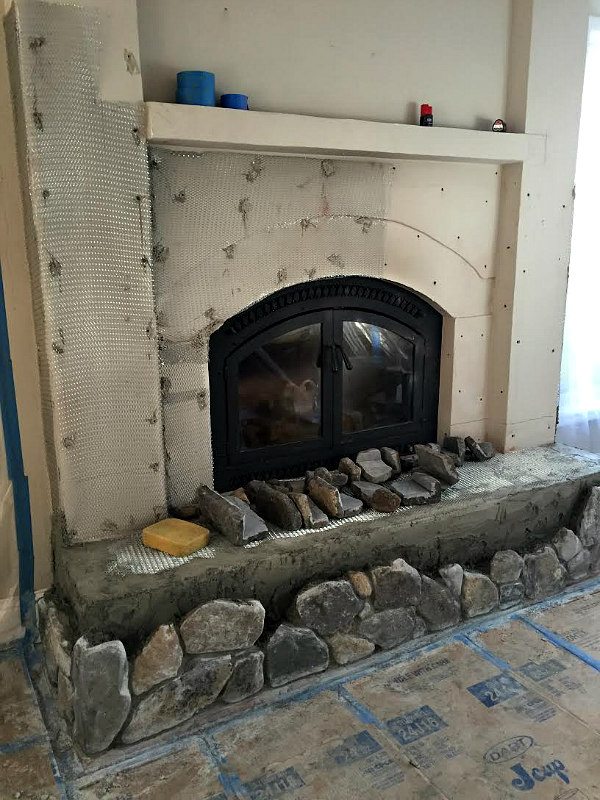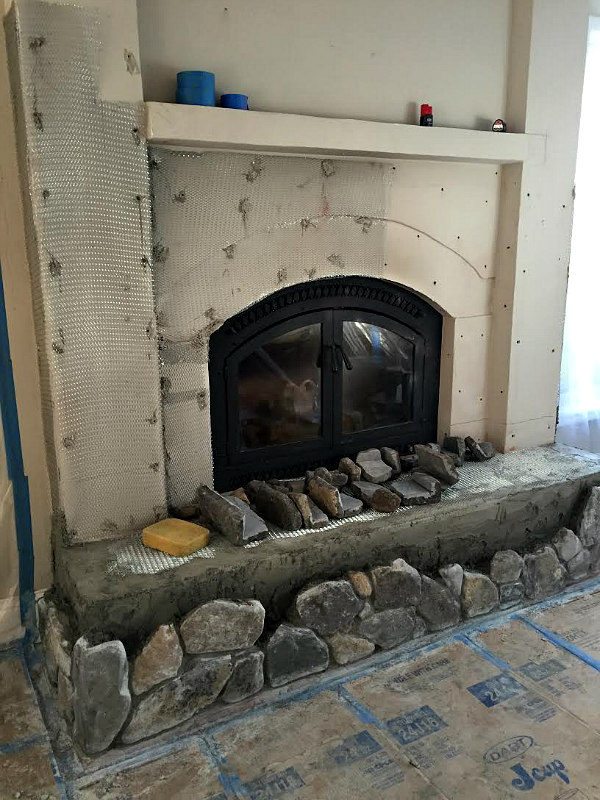 Our very talented friend Neal likes to tinker around with building things, and he offered to re-build our fireplace.  We literally went down the road about a mile to pick out Tahoe blend rocks off the side of the road to use for our fireplace.  This sort of rock is all over the place where we live.
Here are the progress photos: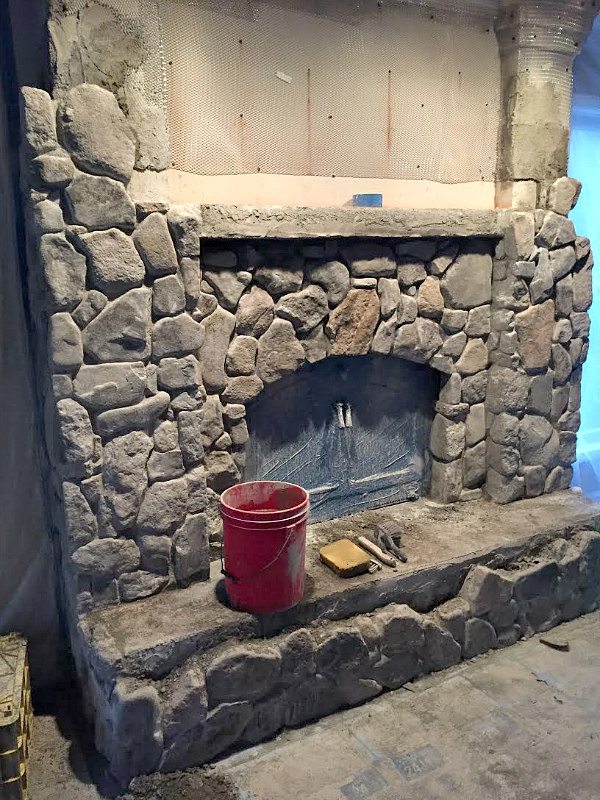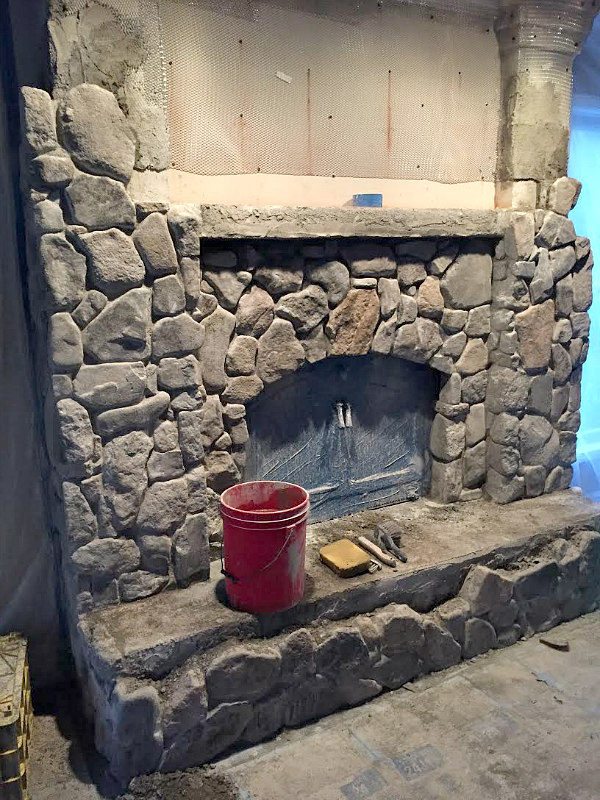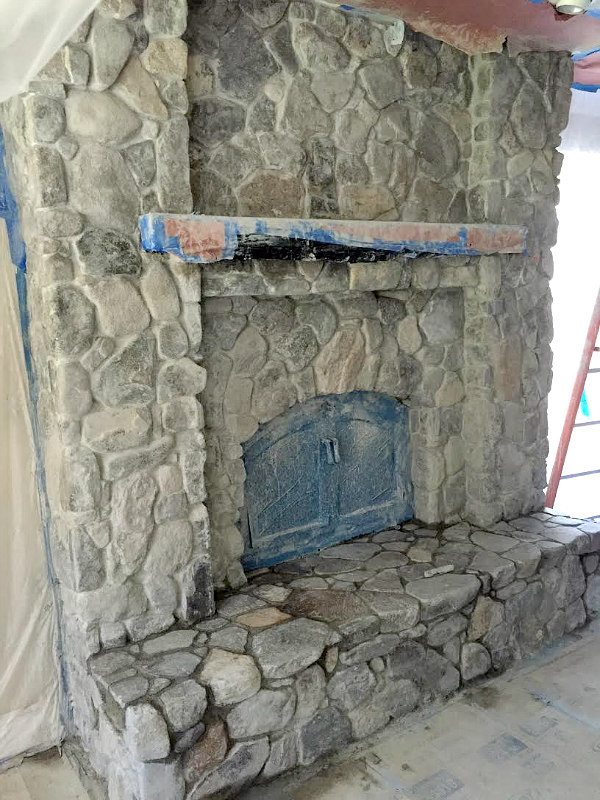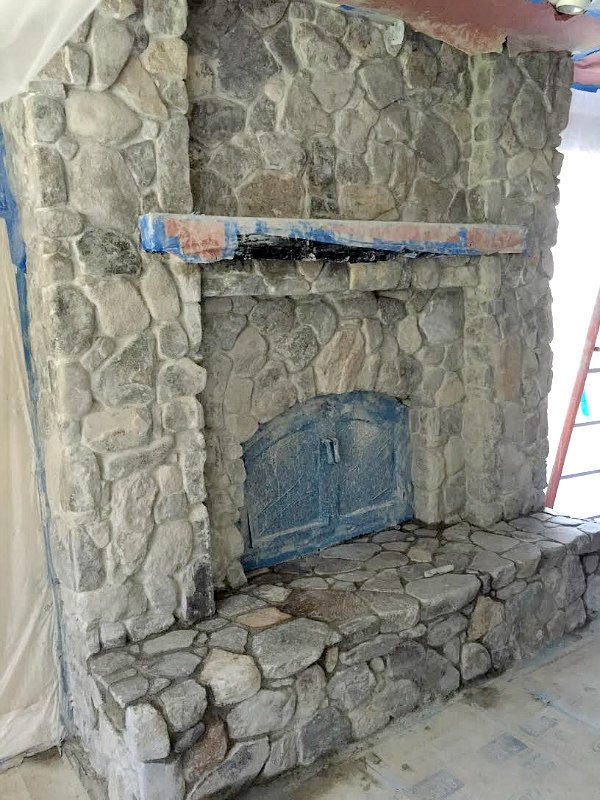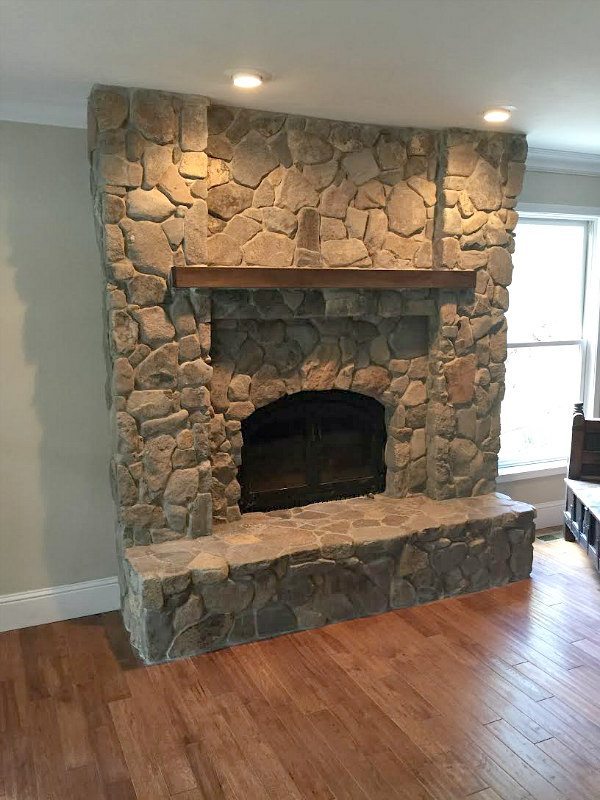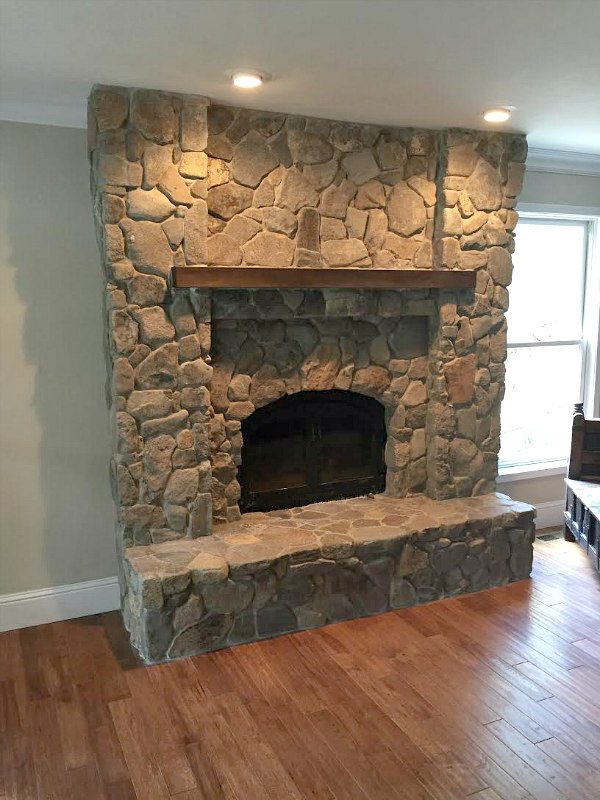 And it's just about done!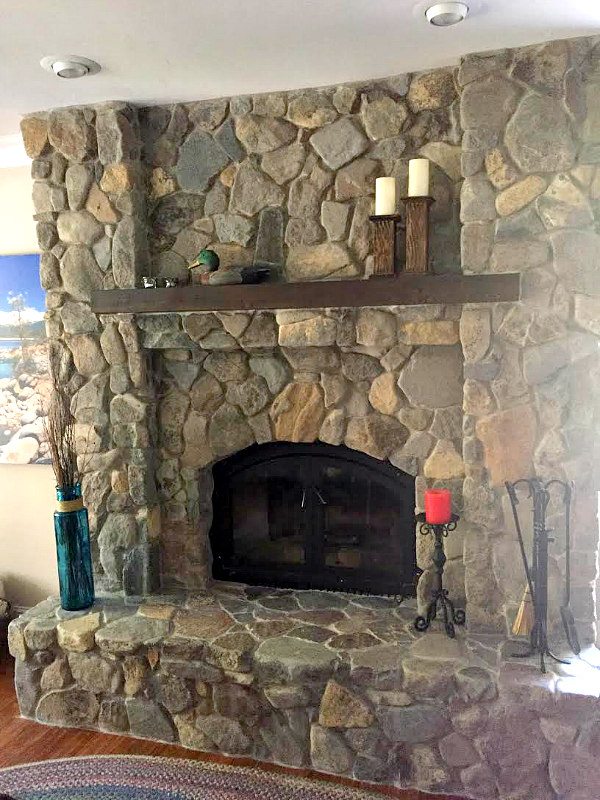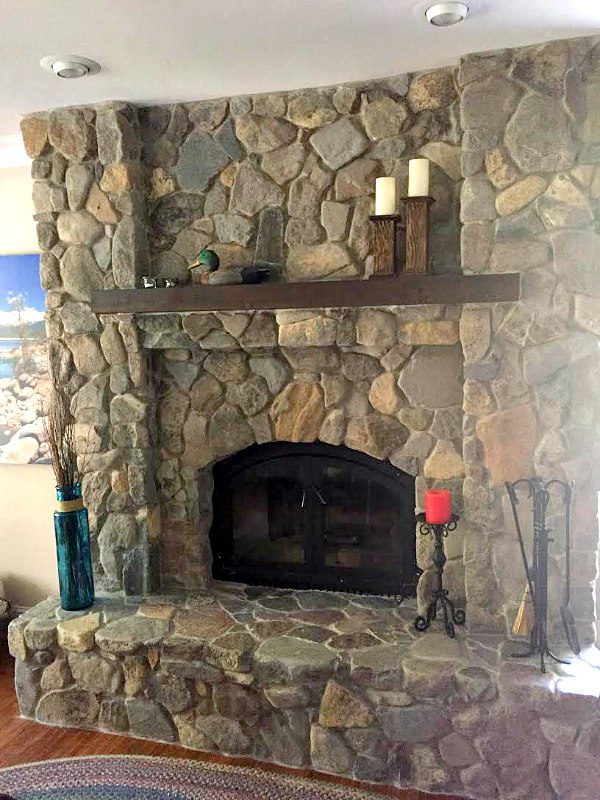 When Neal cleaned the rock and put a sealer on, it brought out the natural colors in the rock.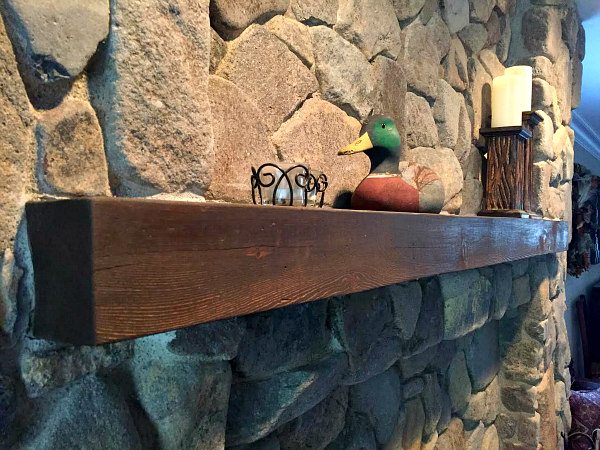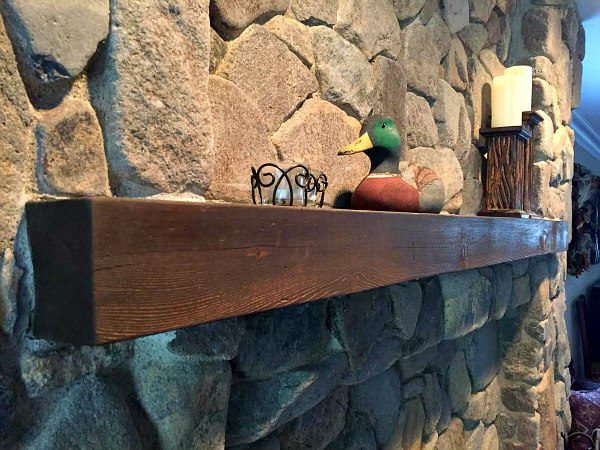 We used a piece of lodge pole pine to create a simple mantle.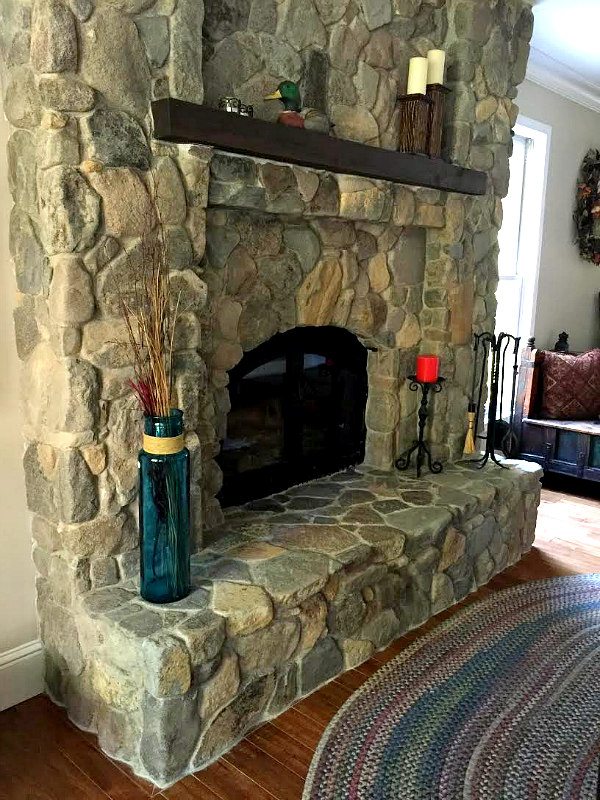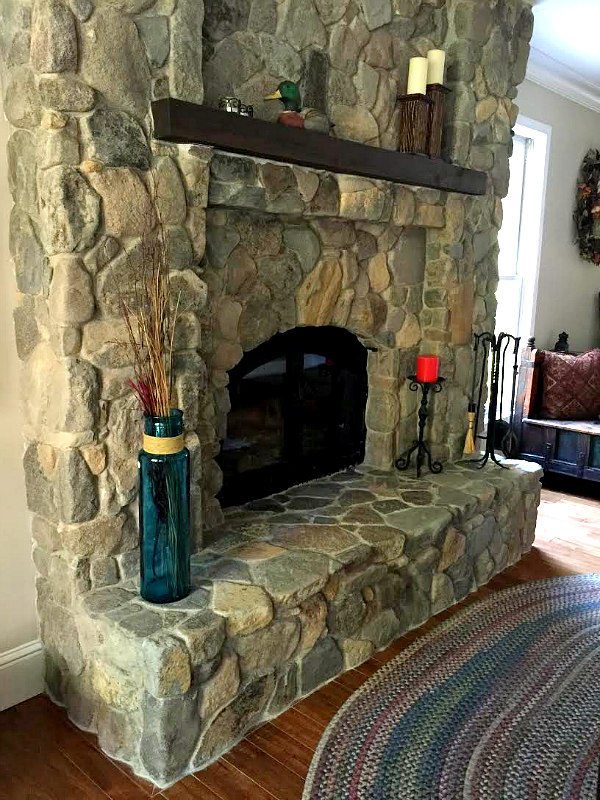 And then we added in our little fireplace decor items.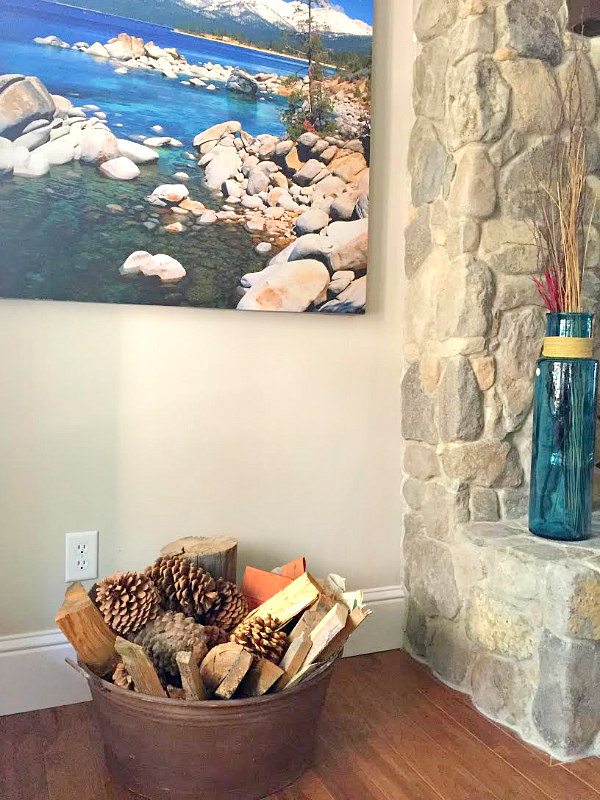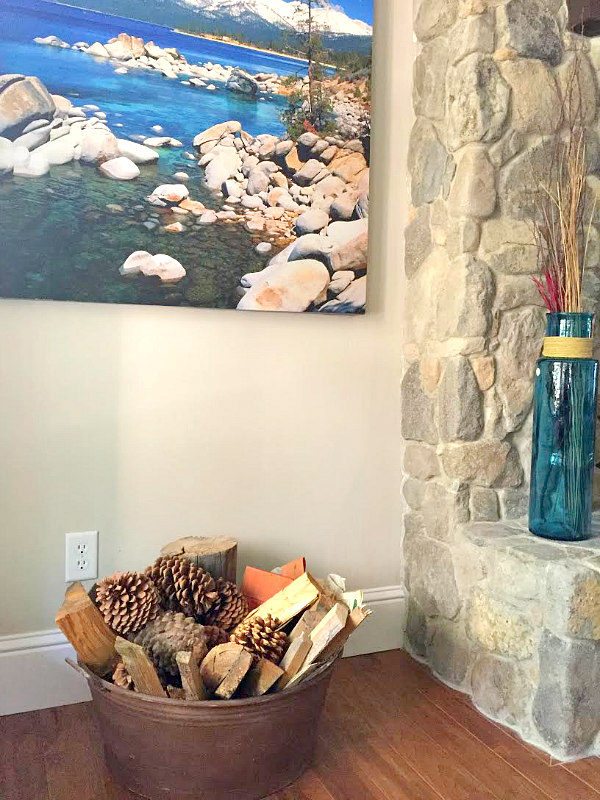 A blown-up photo from Lake Tahoe seemed to be appropriate to add (we live 25 minutes from the lake).  And we like to keep a little tub of kindling and pine cones on hand for fire-making.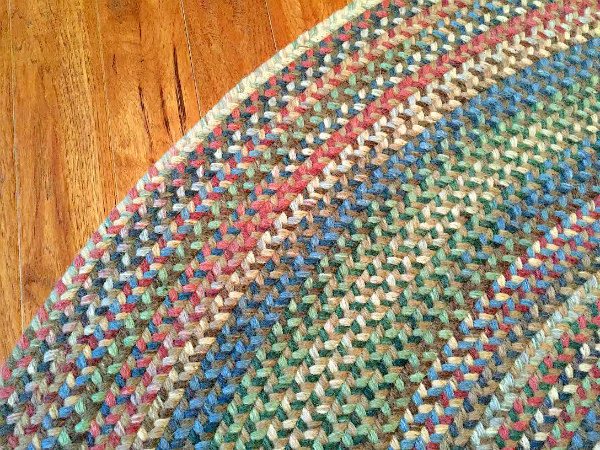 I can't remember where I bought this, but I searched for "fire resistant braided rug" on the internet, and found it somewhere.  It's perfect.  I wanted something with a little color, and I definitely wanted something that wasn't in danger of catching on fire if a spark flew out.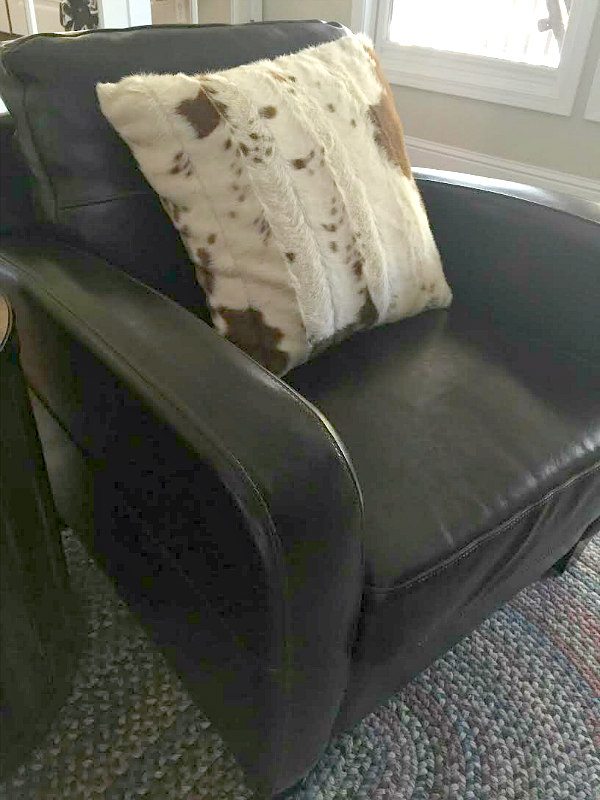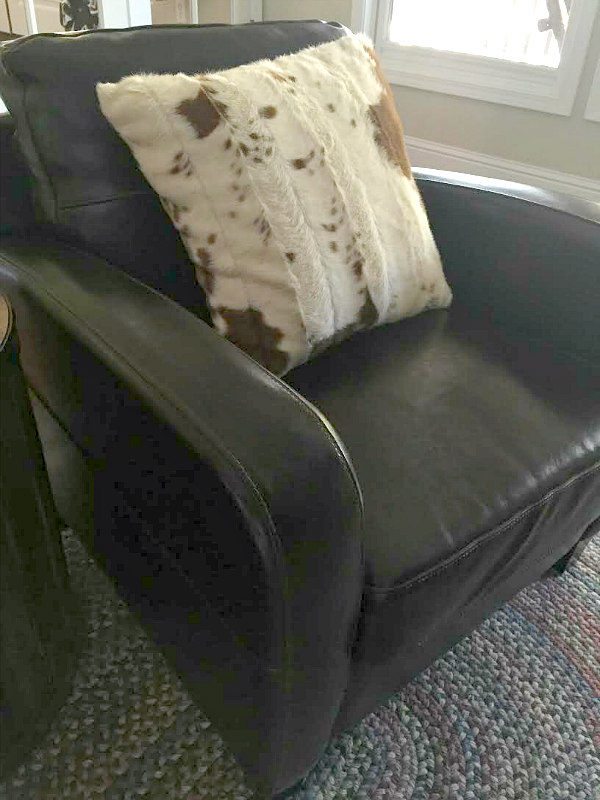 We purchased a couple of leather chairs at World Market to create a comfortable sitting area in front of the fireplace.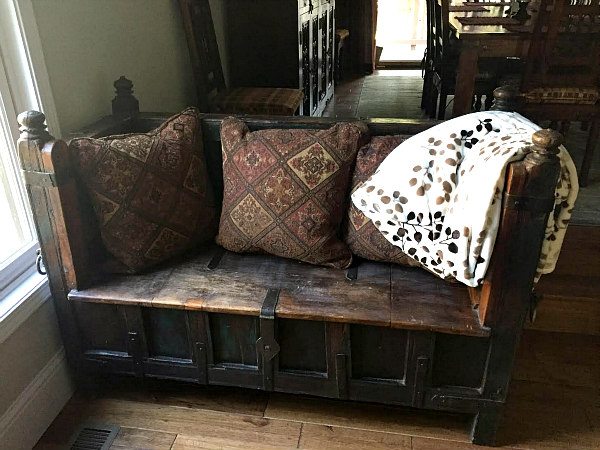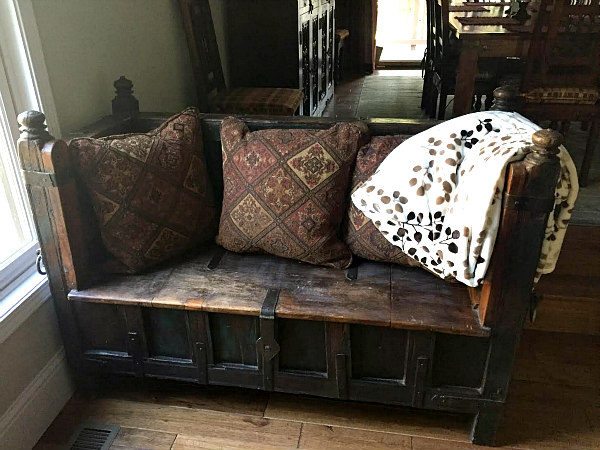 This rustic bench is something we brought from our old house in San Diego.  It creates a barrier between our living room and dining room in this house.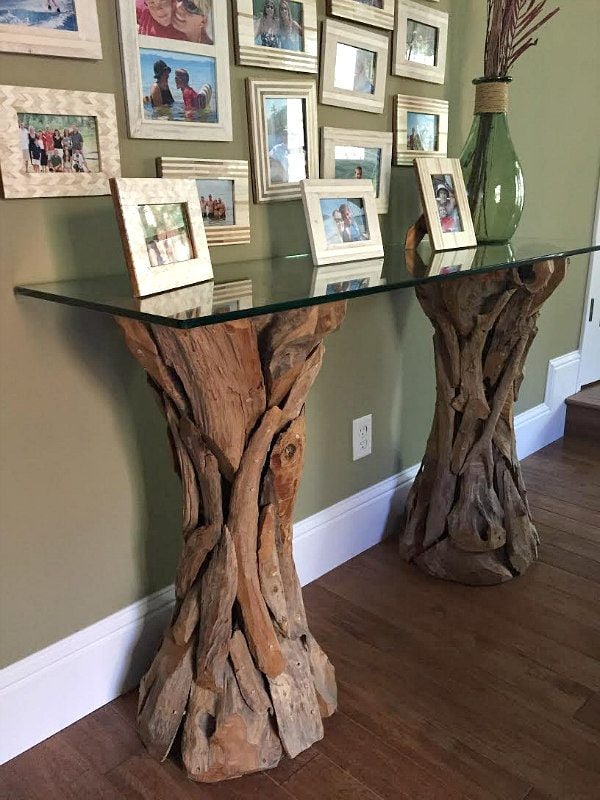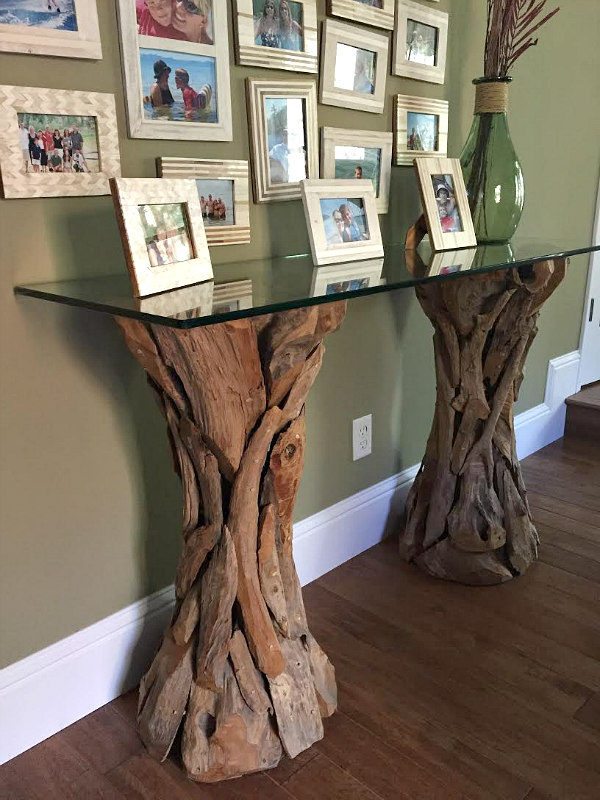 We found this little table at Scheels in their furniture department.  And since we have been coming up to Tahoe for as long as I can remember (long before we moved into the area), we chose this space to display Tahoe vacation photos.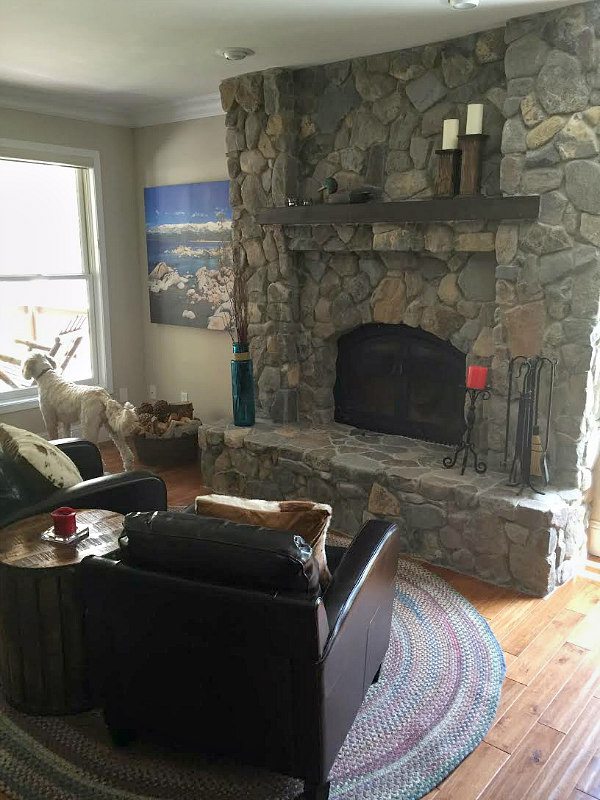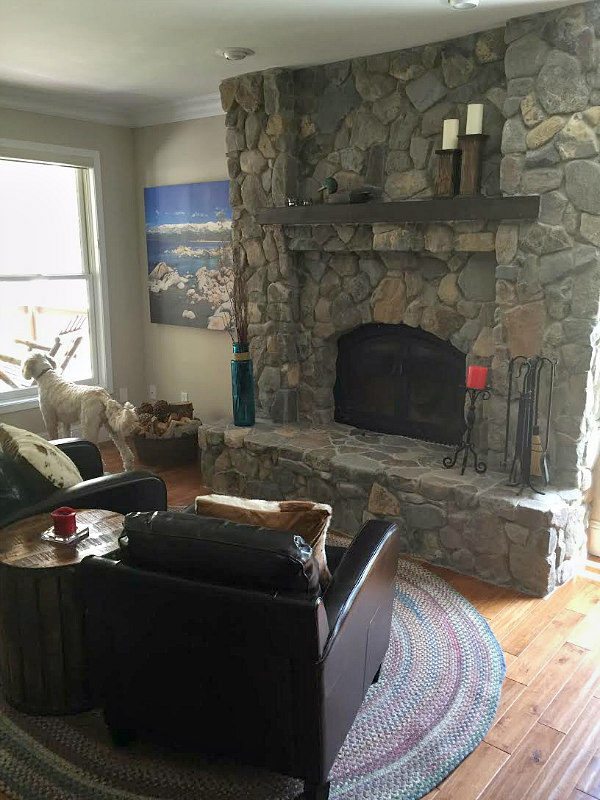 I really do love how it all turned out.  It's creates a much more cozy feel in the room.  Neal did a wonderful job!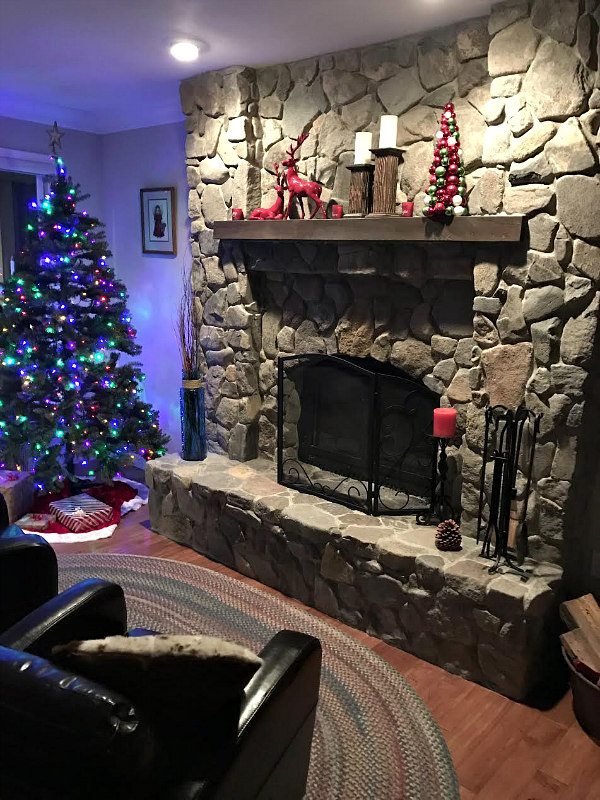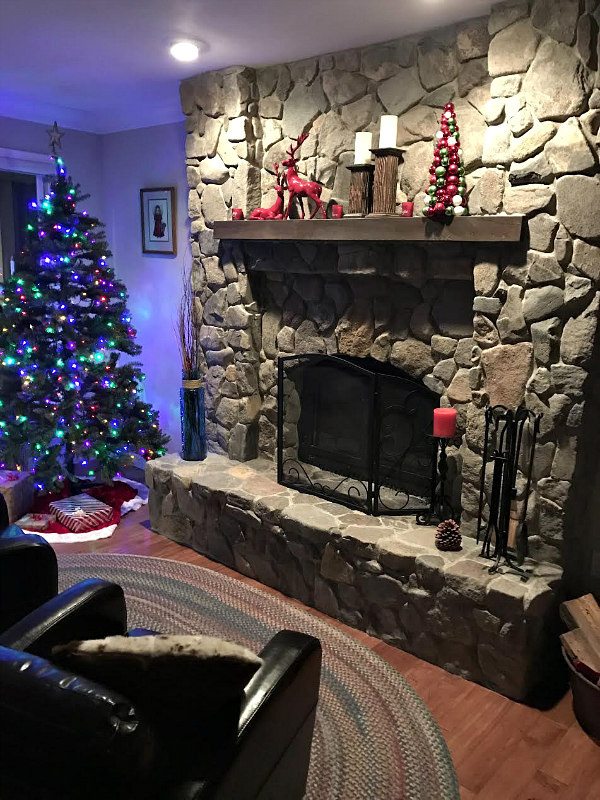 And it looks especially pretty with a Christmas tree added in too.  Happy Holidays!