First of all, you should know that Ginger Beer is not really "beer."  It took me a a couple of hours of tweeting and googling to verify that.  I guess I just couldn't let go of the fact that it's called, "Ginger Beer."  I thought for sure it must be a ginger-flavored beer!  It's actually a nonalcoholic (gluten-free) ginger ale brewed with fresh ginger, honey, pineapple, lemon, lime and spices to create a carbonated beverage.   You can put your zip code in the Store Locator to see if they sell this good stuff near you.  I do know that it's available at Trader Joe's.
Here's a very simple recipe I'm sharing today with a big flavor punch:  Ginger Beer Lemonade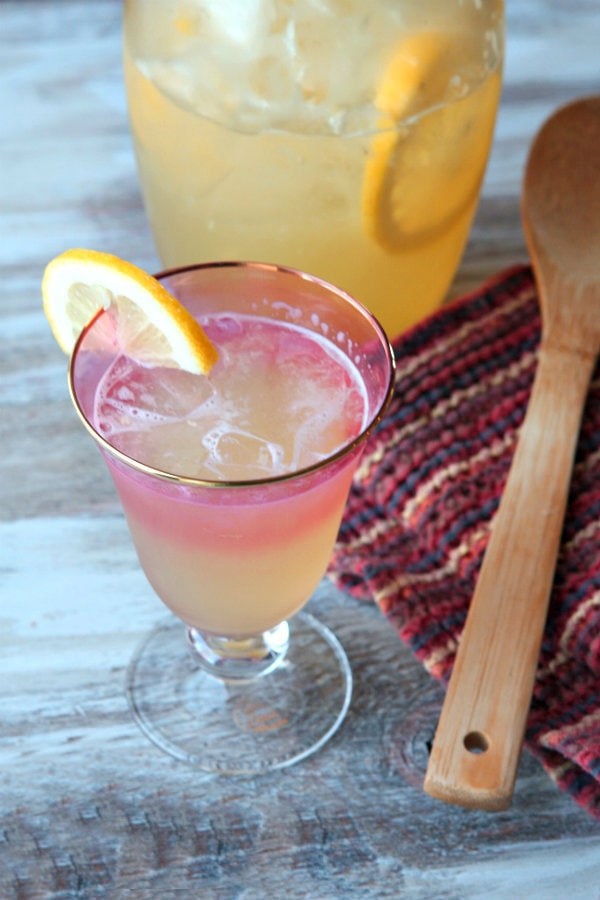 This recipe comes from a fun cookbook:  The I  Love Trader Joe's College Cookbook by Andrea Lynn.  Are you a Trader Joe's fan?!  If you're lucky enough to have a Trader Joe's near you, it's such a great place to pick up gourmet goodies of every kind.  This cookbook covers 150 Cheap-and-Easy Gourmet Recipes – turning Trader Joe's groceries into delicious dishes.  
Here's how you make the Ginger Beer Lemonade: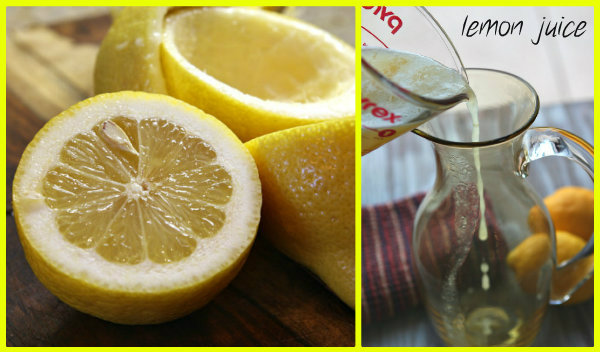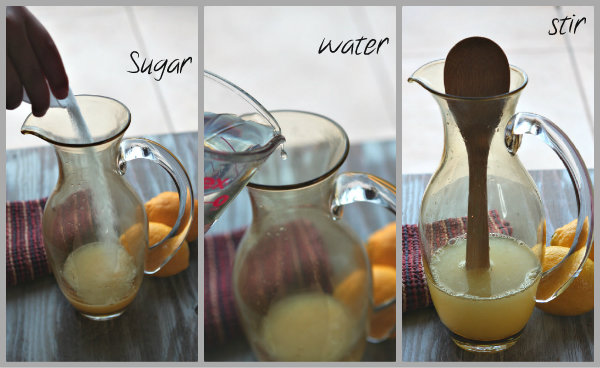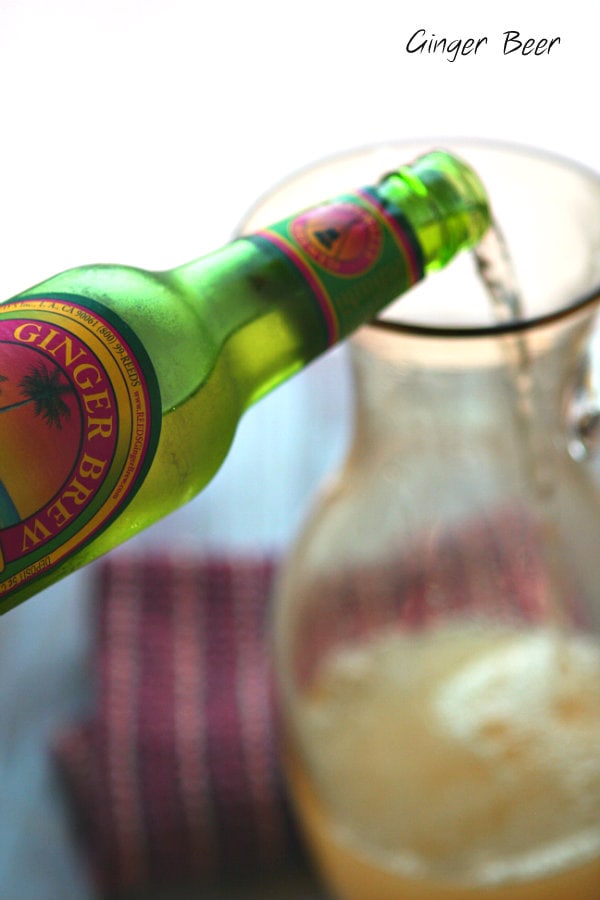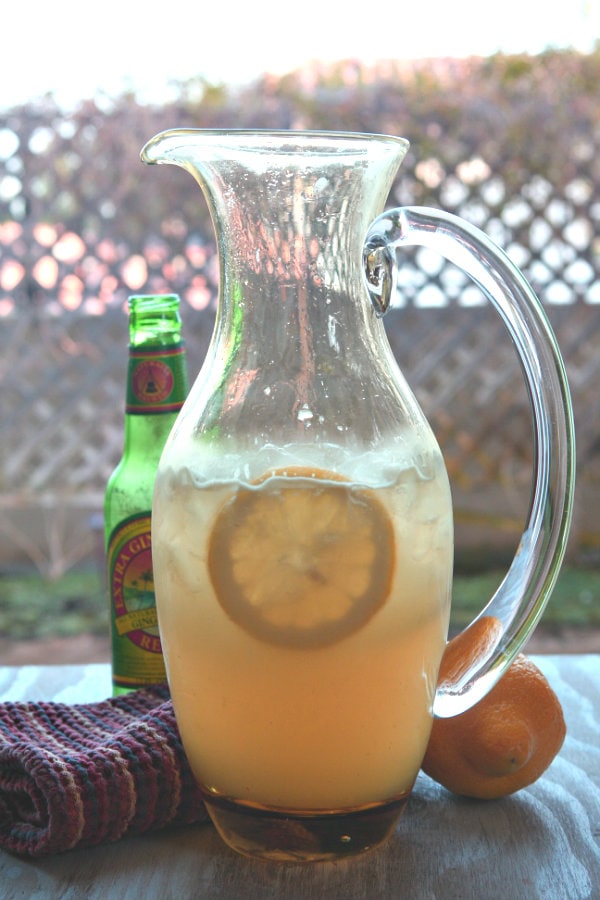 Just 3 ingredients + water.  And if you're a college student who is having a hankering for your first beer, this is the recipe for you!  ha ha ha 🙂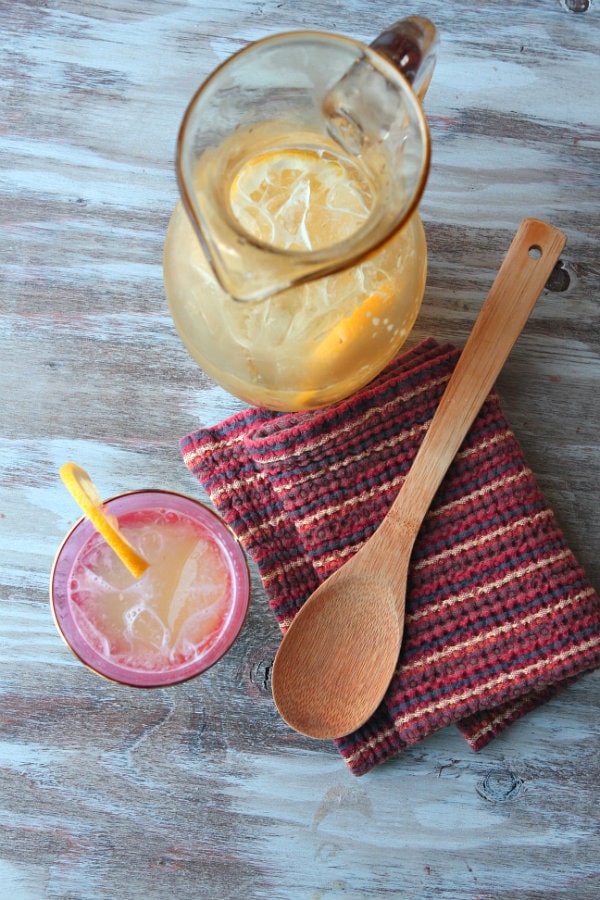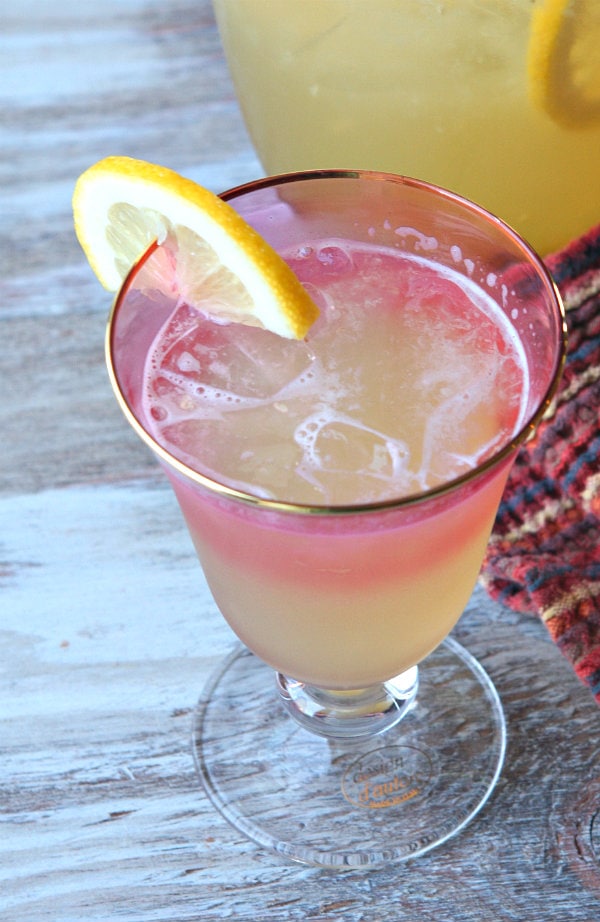 My taste tester 10 year old (hard at work on homework) thought this was a nice, chilly and delicious version of lemonade. He preferred his with a little more sugar than is indicated in the recipe. I enjoyed mine a little more tart tasting. It's good stuff. Basically your basic lemonade with a little bit of added bubbly ginger.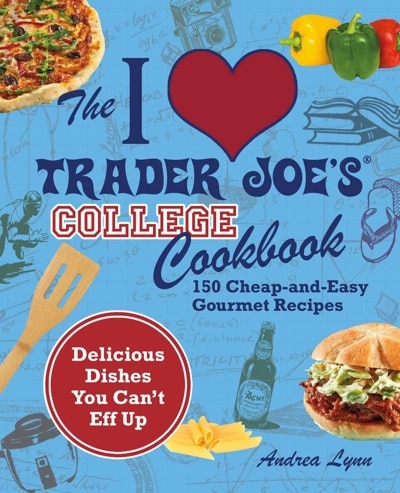 I think this cookbook is completely a fun gift idea for a high school graduate who is headed off to college in the fall. Gift idea for a college bound kid: this cookbook + a Trader Joe's Gift Card! Every ingredient in every recipe is available at Trader Joe's, and the recipes are designed so that you don't need a lot of pots and pans to prepare them. This cookbook has terrific reviews on Amazon too!  Recipes I'm excited to try: Sloppy Joe Nachos, Beef Udon Soup, Eggplant Parmesan Spaghetti, Taquito Casserole, Zucchini and Polenta Bake, Green Chile Cornbread Muffins, Salmon Burgers with Tzatziki, Chicken with 40 Cloves of Garlic, Monkey Bread and Raspberry Brownies.
Author Andrea Lynn has offered a copy of The I Love Trader Joe's College Cookbook to one Recipe Girl Reader. This giveaway is open to anyone who has a mailing address in the USA. One winner will be chosen via random.org on Sunday, May 13th and will be contacted via email. The winner will receive one copy of The I Love Trader Joe's cookbook.
For a chance to win a copy of The I Love Trader Joe's College Cookbook, leave a comment below telling me your favorite thing to purchase at Trader Joe's, or let me know who in your life would benefit from having this cookbook at hand.
The I Love Trader Joe's Cookbook is available for purchase on Amazon, and it's in bookstores too. You can visit author Andrea Lynn on her blog: A Gracious Plenty, on Twitter and Facebook.
Ginger Beer Lemonade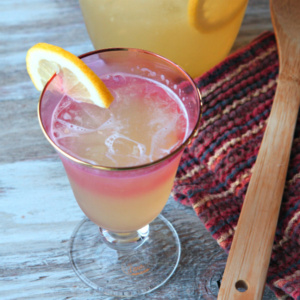 A refreshing non-alcoholic beverage.
Yield:
4 servings
Prep Time: 10 min
Ingredients:
3 to 4 large lemons (yielding 3/4 cup freshly squeezed lemon juice)
1/4 cup granulated white sugar (or more, if desired)
1 1/4 cups water
One 12-ounce bottle Reed's Ginger Beer (non-alcoholic)
lemon slices/wedges for garnish, if desired
Directions:
1. Juice the lemons into a medium pitcher.
2. Add the sugar and water, and stir to combine.
3. Add the ginger beer, and stir to combine.
4. Serve over ice. Garnish with additional lemon wedges/slices, if desired.
Disclosure: I received a copy of this cookbook for review. All opinions shared are my own.  There are Amazon affiliate links included within this post.