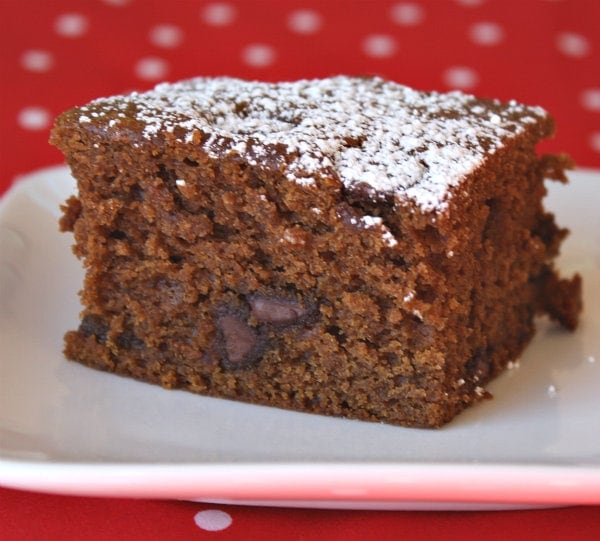 Gingerbread Bars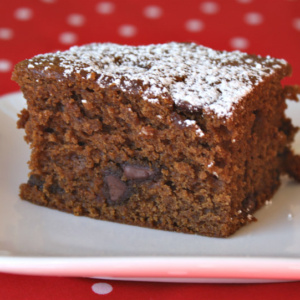 These delicious holiday-themed bars have milk chocolate chips tucked inside and a hint of orange flavor.
Yield:
12 to 16 bars
Prep Time: 20 min
Cook Time: 30 min
Ingredients:
1/2 cup unsalted butter (1 stick), at room temperature
1/3 cup (packed) dark brown sugar
3/4 cup molasses
2 large eggs
2 teaspoons freshly grated orange zest
2 1/4 cups all-purpose flour
1 1/2 tablespoons ground ginger
1 teaspoon ground cinnamon
1/2 teaspoon ground cloves
1/2 teaspoon ground nutmeg
1/2 teaspoon baking soda
3/4 cup buttermilk (low fat is okay)
3/4 cup milk chocolate chips, optional
Directions:
1. Grease and flour 9x9-inch baking pan. Preheat oven to 350 degrees F.
2. In a large bowl, use an electric mixer to beat together butter and sugar until creamy. Mix in molasses, eggs and orange zest.
3. In a separate bowl, sift together the flour, ginger, cinnamon, cloves, nutmeg and baking soda.
4. Add 1/2 of the flour mixture to the wet mixture and beat until combined. Mix in 1/2 of the buttermilk. Beat in remaining flour, then beat in remaining buttermilk. Scrape the sides and the bottom of the bowl to make sure that all ingredients are incorporated. Stir in chocolate chips, if using.
5. Pour the batter into the prepared pan and bake for 30 minutes or until the top bounces back when you press it gently and the sides are starting to pull away from the edges. Remove from oven and let cool completely before cutting and serving.