Perfectly delicious holiday breakfast:  Gingerbread Scones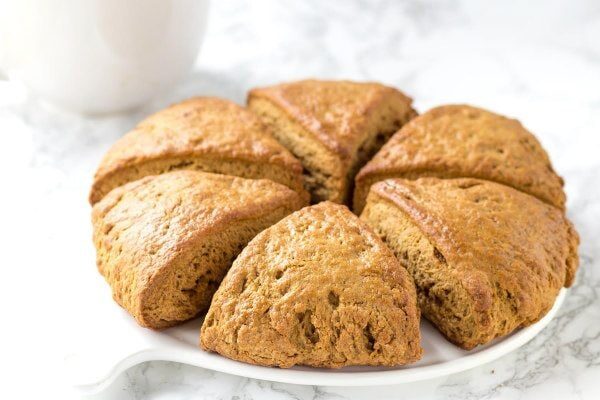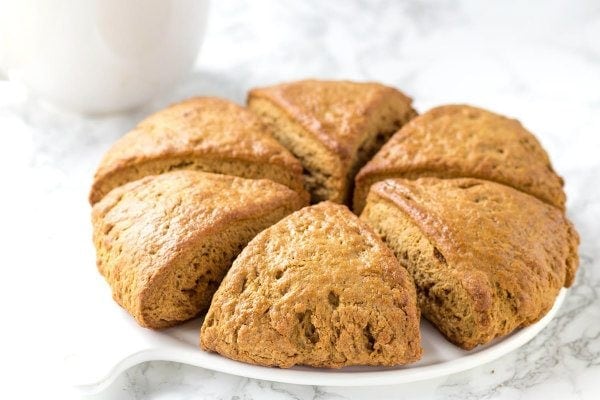 A simple scone with the flavors of gingerbread… that's what these are!  They are perfect for dunking in coffee on wintery mornings, and they are a nice addition to a holiday breakfast or brunch.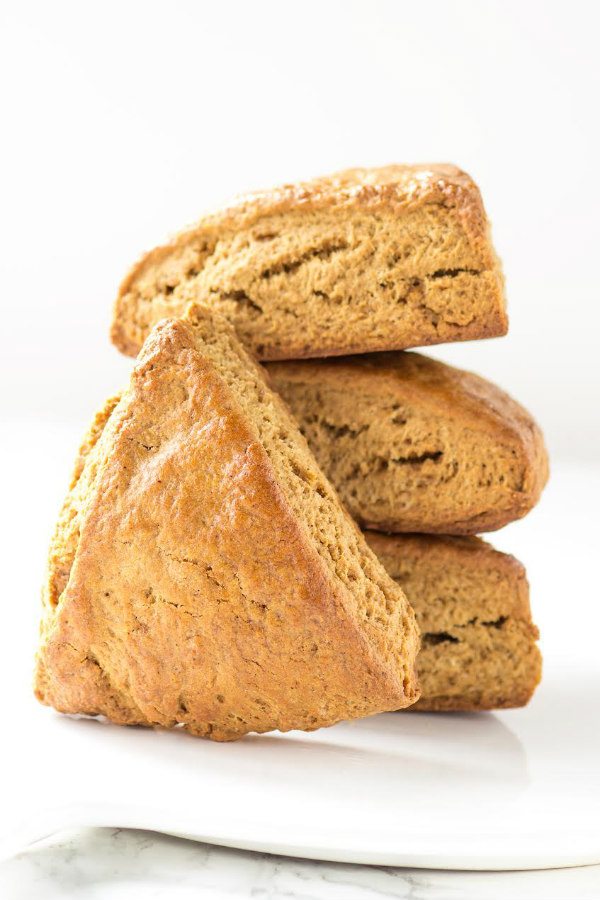 Gingerbread Scones
Yield:
8 servings
Prep Time: 20 minutes
Cook Time: 25 minutes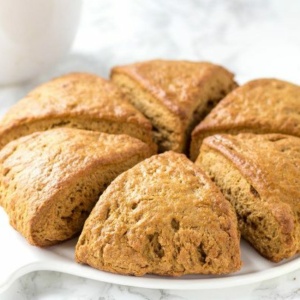 Ingredients:

2 cups all-purpose flour
1/3 cup packed dark brown sugar
1 tablespoon baking powder
3/4 teaspoon ground cinnamon
1/2 teaspoon ground ginger
1/8 teaspoon ground cloves
6 tablespoons (3/4 stick) chilled butter, cut into pieces
1/4 cup milk
1 large egg
3 tablespoons molasses
1 teaspoon vanilla extract
2/3 cup raisins or dried cranberries (optional)
coarse sugar, for sprinkling over scones

Instructions:

Preheat oven to 375°F. Lightly grease a baking sheet or line with parchment paper.
Blend the first 6 ingredients in food processor. Add the butter and process until the mixture resembles coarse meal. Beat milk, egg, molasses and vanilla to blend in large bowl. Add flour mixture and dried fruit (if using); stir gently until dough forms. Gather the dough into a ball. On lightly floured surface, press dough into a 1-inch-thick round. Cut the round into 8 wedges, (OR pat the dough into a circle and cut with a cookie cutter).
Place on the prepared baking sheet. If desired, sprinkle with coarse sugar.
Bake about 25 minutes, or until toothpick inserted into the center comes out clean. Serve warm or at room temperature.
SOURCE: RecipeGirl.com
Here are a few more recipes for scones that you might enjoy: