This recipe has been featured in a post on The Recipe Girl Blog: Grilled Fig Bruschetta with Gorgonzola & Honey.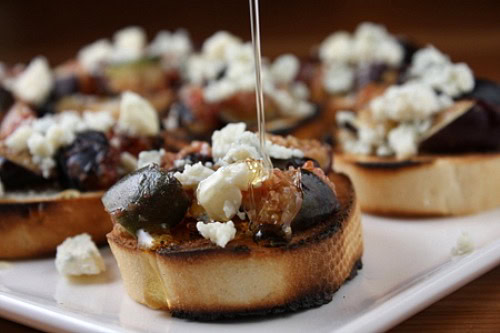 Grilled Fig Bruschetta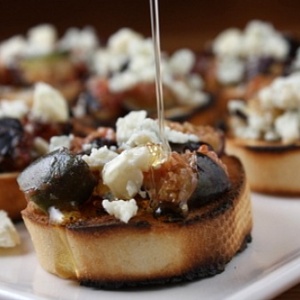 This is a delicious and easy appetizer to whip up when you've already got the grill going for dinner.
Yield:
12 appetizers
Prep Time: 10 min
Cook Time: 5 min
Ingredients:
6 whole figs, halved
olive oil
12 slices baguette
1/3 cup crumbled gorgonzola cheese
honey for drizzling
Directions:
1. Preheat grill to medium heat.
2. String figs onto skewers and drizzle with olive oil.
3. Place fig skewers and slices of baguette on the grill. Grill just a couple of minutes on each side, until figs are lightly softened and bread obtains grill marks.
4. Remove both from grill. Slide the grilled figs onto a cutting board and gently chop them. Divide the chopped figs among the slices of bread. Sprinkle with a few crumbles of gorgonzola & give a light drizzle of honey. Serve immediately or at room temperature.
Tips:
*Don't overgrill the figs- they'll turn into mush & will be unusable- just grill them enough to soften them up.
Source: www.RecipeGirl.com