Here's an easy recipe for homemade Heath Bars: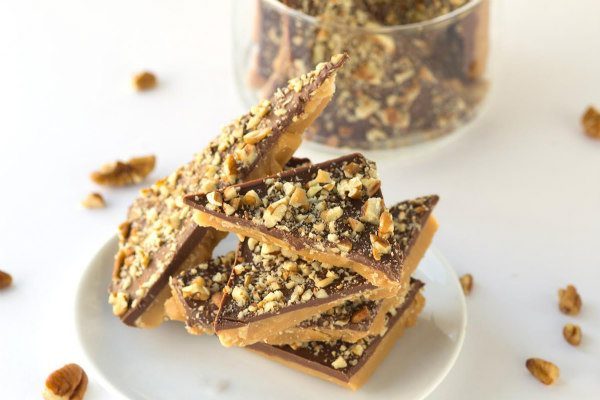 Yes… it's like your favorite candy bar, but homemade!  Well, it's my favorite anyways.  I love the crunch of the toffee with that chocolate layer on top.  
Choose either almonds or pecan to sprinkle on top of the chocolate.  I prefer almonds… but these Heath Bar pieces are awesome either way.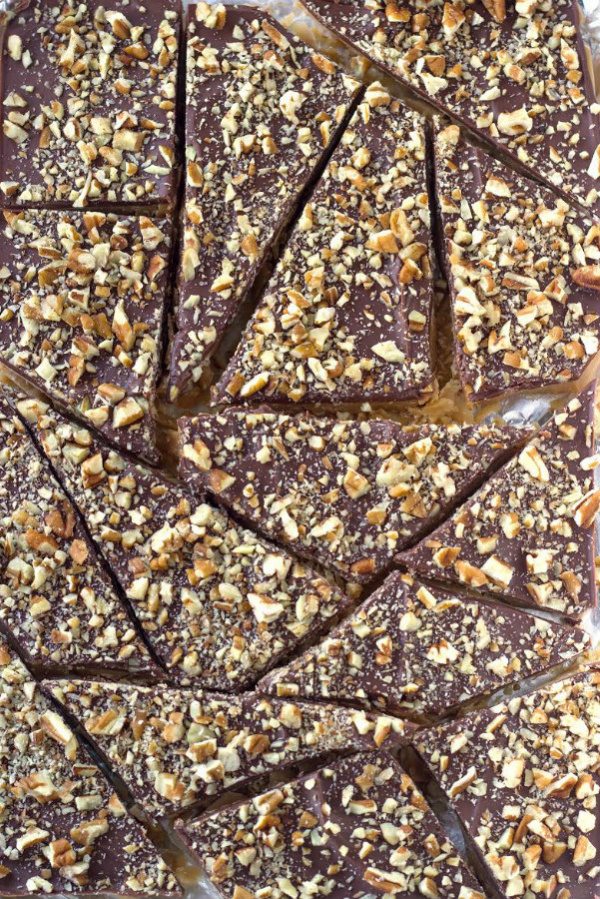 This is a lovely recipe to add to holiday treat platters, or even to just make for having around for sweet munching.
Warning:  it's awfully addictive.  If you think you can eat just one piece… NOPE.  Not gonna happen.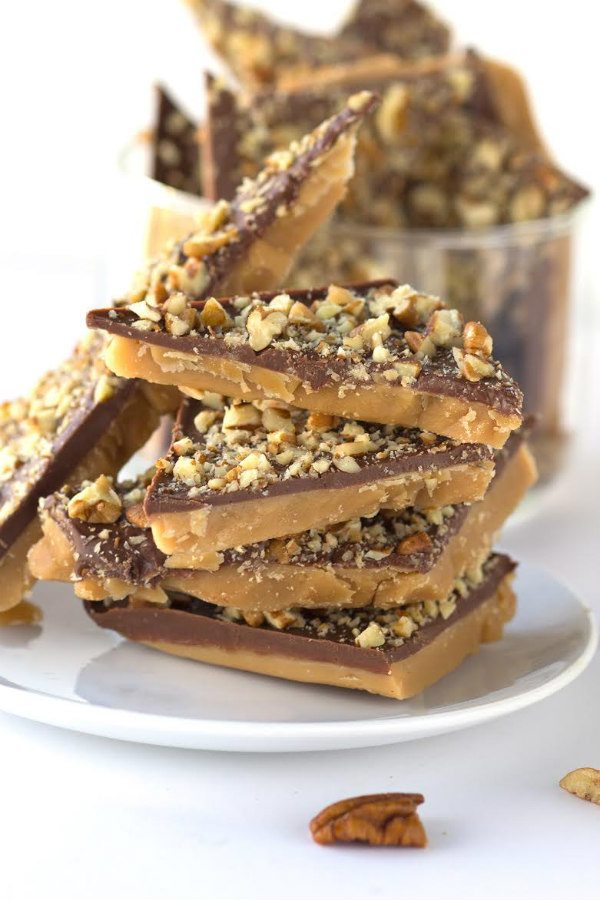 Thank you to Miranda from the CookieDoughAndOvenMitt.com blog for shooting these beautiful photos of the Heath Bars for me.  I think Miranda certainly captured how delicious they truly are!
Yield: 1 pan of candy
Prep Time: 25 minutes
Cook Time: 10 minutes
Heath Bars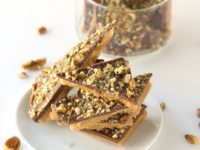 Ingredients:
1 cup (2 sticks) butter
1 cup granulated white sugar
1 tablespoon white corn syrup
3 tablespoons water
6-ounces milk chocolate chips, melted
1 cup finely chopped almonds or pecans
Directions:
Line an 11x7-inch pan with well-greased wax paper. Set aside.
Melt the butter on low in a heavy saucepan. Stir in the sugar, syrup and water. Stirring well, use a candy thermometer and cook until the mixture reaches 305 degrees F. Pour the hot candy onto the prepared pan. Spread the mixture to the edges. Allow to sit until the mixture is stable but still hot. Spread the melted chocolate chips over the top. Sprinkle nuts over the top of the chocolate and gently press in.
Allow the candy to cool and harden. Break into pieces and store in an airtight container.
Tips:
To melt chocolate chips, put in pyrex and microwave. Stir every 30 seconds until smooth.
SOURCE: RecipeGirl.com
Here are a few more homemade candy recipes you might enjoy:
Comments