How to Make Marzipan Carrots
I do my best thinking when I'm exercising. I'm proud of my ability to multi-task… working hard to whittle down my thighs while planning to make various recipes by scouring through cooking magazines at the gym. I always overplan. During a recent 45 minute workout, I mentally planned several '30 Minute or Less' dinners, learned how to make hot cross buns for Easter, decided on a quiche & salad for lunch, discovered how to pickle vegetables, selected my Easter brunch menu, and gained inspiration for a Cuban dinner party. But the how-to I was most excited to dig into was Martha's explanation on how to make Marzipan Carrots.
Marzipan is sold in the baking aisle of most markets. It's a soft, pliable mixture of almond paste & sugar. Bakers often color it, form it into shapes, and use it as decor on their baked goods.I've seen this sort of confection before- marzipan- … always figured it was too much of a pain to try and do something with it. For the record, it's not difficult to work with, and it was much like playing with playdough.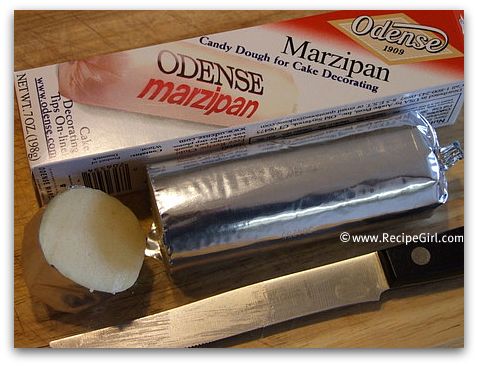 Here's the How-To on making carrots out of Marzipan: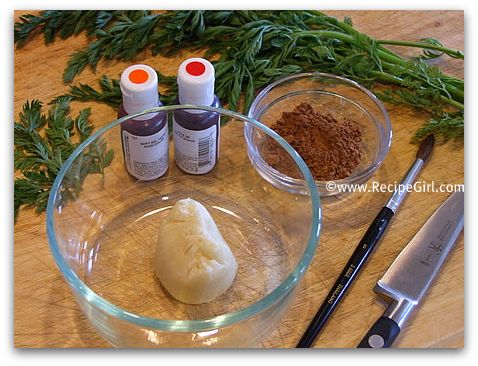 You need marzipan, gel-paste coloring (LOTS easier to work with than regular liquid food coloring- find it at craft or baking stores), cocoa and carrot fronds (the greens).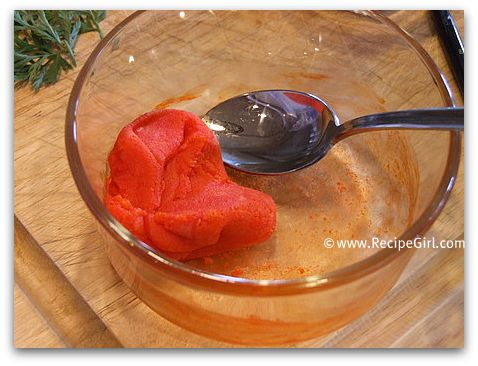 Mix a few drops of the gel-paste coloring with the marzipan. Work it in with a spoon until you get the desired carrot color you're looking for.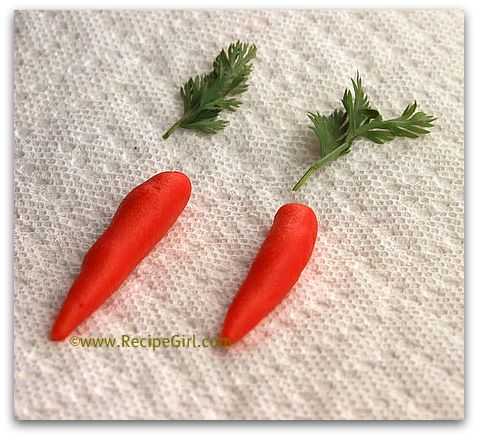 Separate the colored marzipan into 12 pieces and roll into carrot-shapes with one end tapered. Always keep marzipan covered or kept in a ziploc until you're ready to work with it (dries out quickly).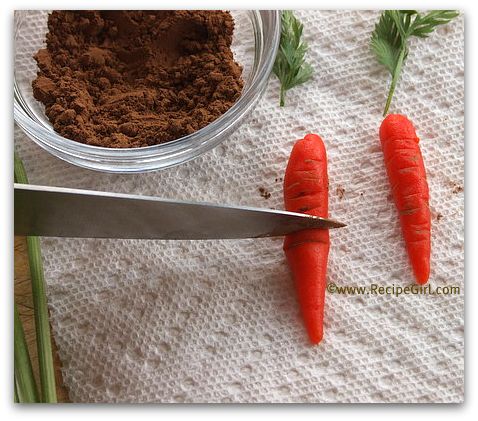 Dampen a small knife and dip edge in cocoa. Carefully make indentations with the cocoa-dipped knife on the marzipan carrot shapes (to simulate a real carrot, 'just-picked' look). You can also take a little brush and brush on the cocoa instead.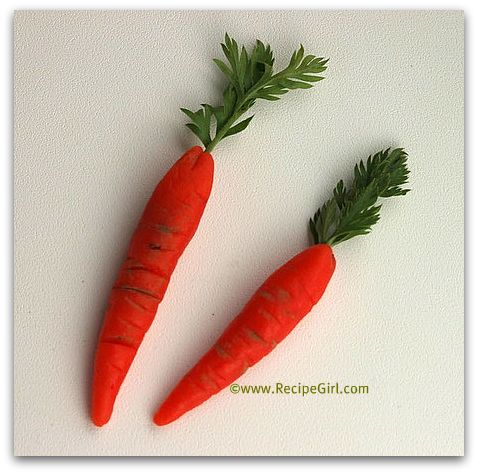 At this point you can keep your almost-finished carrots in a little ziploc baggie until you're ready to use them. Just before placing them as decor, slip small pieces of carrot fronds into the ends by making a small slit, placing a frond inside the slit, and then gently closing it up again.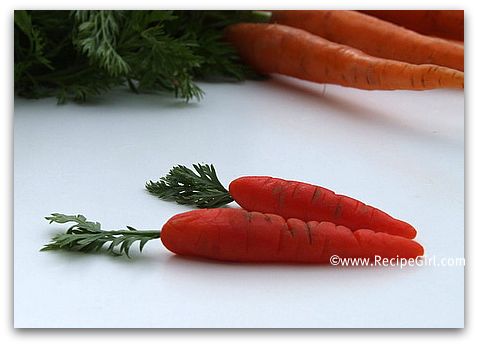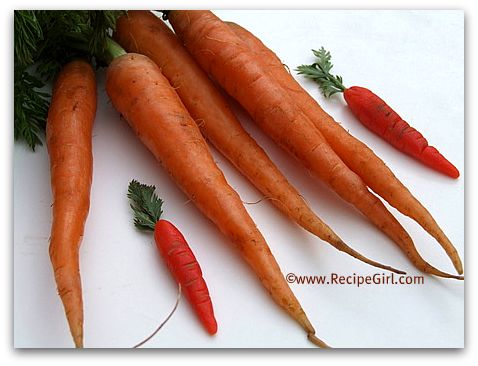 How do they look? Realistic enough to pass as little carrots? My Marzipan Carrots were a bright orange, but to be fair, the real carrots in the picture were quite a light orange- which makes the difference more extreme. The fronds and the 'dirt' help make them look like the real thing.  And the best part?… you can eat these dirty little carrots.  They taste like an almond confection.
In my next post, I'll share what I did with these cute little nibbles (hint: an Easter dessert!)
Step by Step instructions can be printed out here: Petite Marzipan Carrots.
The real carrots were found at Specialty Produce… Thanks SP 🙂
39 Responses to "How to Make Marzipan Carrots"
Leave a Comment