It's pretty much summer (in the middle of April) in Southern California right now. According to my car's thermometer, it was 98 degrees F. today. The weather feels fabulous… the shorts and flip flops are out, windows are open all night, and dips in the pool are a must. So it seems a bit ironic that I'm choosing to blog about soup today.  But since I paired it with a summery Asian Turkey Salad, it works well in any weather.
How to Make Won Ton Soup: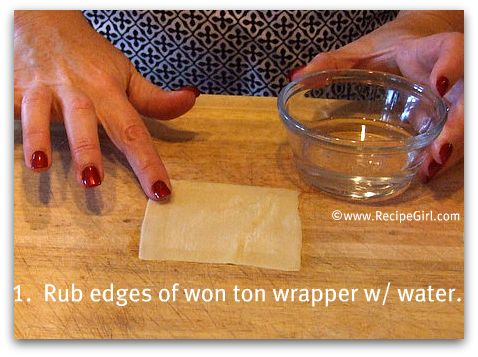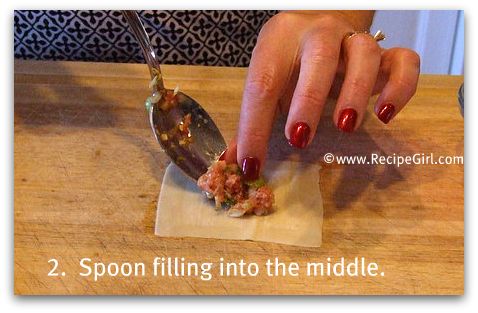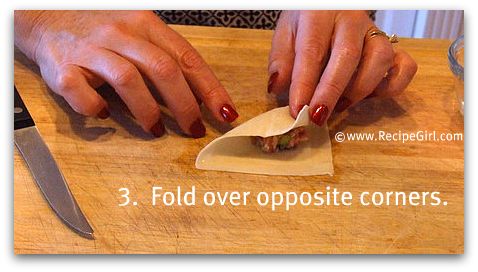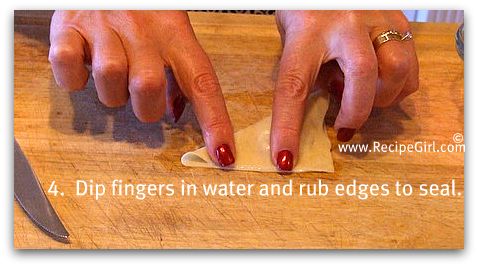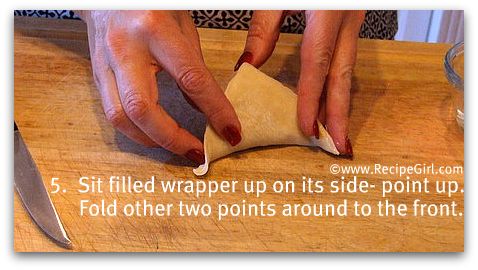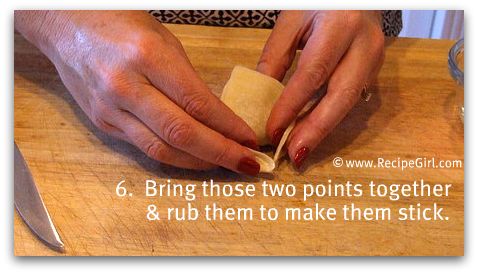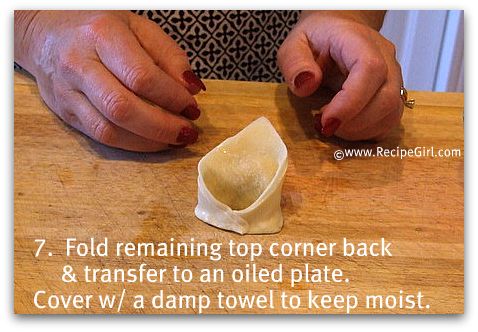 The prepared won tons are simmered in watered-down chicken broth.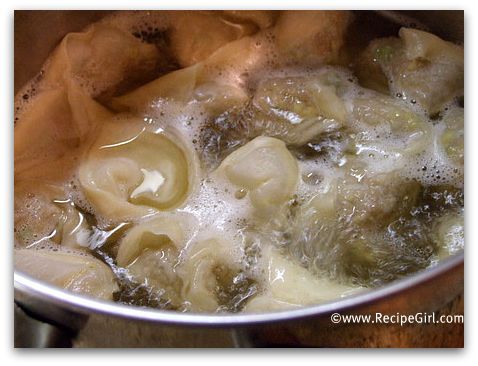 Add a little flavor… scallions, rice vinegar, sesame oil and salt. It's done!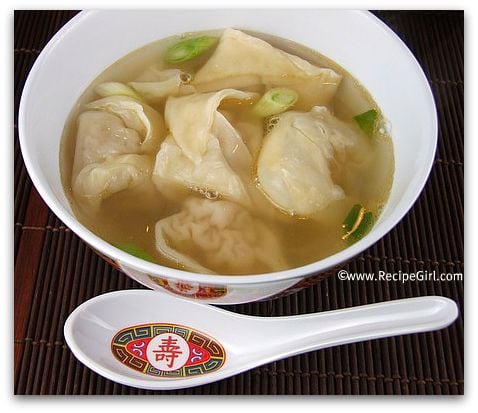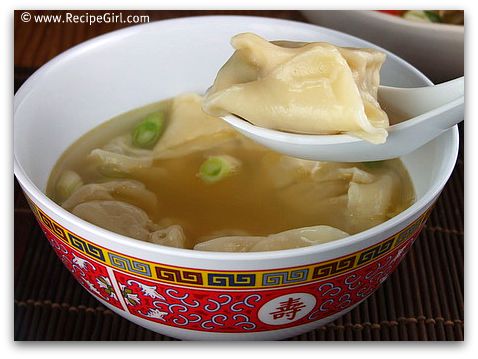 If you have the patience to make the won tons, the rest of the recipe is a breeze. The simplest of soups sometimes have the best flavors and are the most satisfying. We loved this, and it paired well with a light Asian Turkey Salad (can do w/ chicken too) for dinner.
The Won Ton Soup recipe can be found HERE.