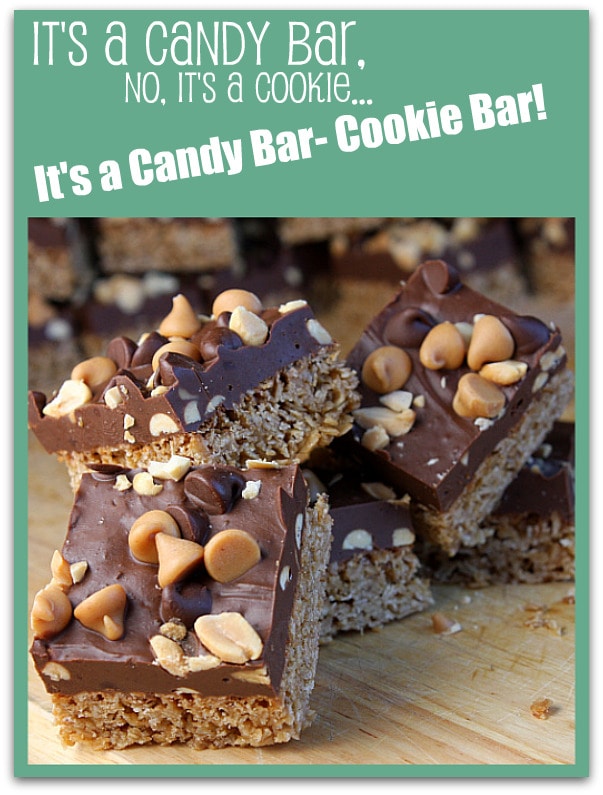 These Candy Bar-Cookie Bars have a peanut butter-oatmeal cookie crust. Oats are mixed with butter, brown sugar, corn syrup, peanut butter and vanilla. The cookie layer is baked for a short time before topping with the candy bar layer.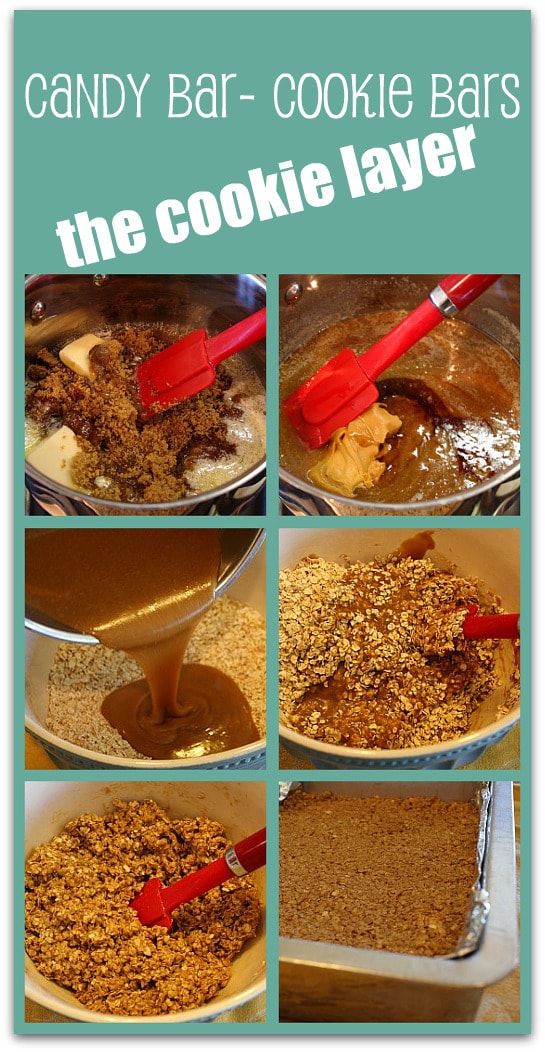 Chopped peanuts are scattered on top of the baked crust. A simple mix of chocolate chips, peanut butter chips and more peanut butter are all melted together and then spread on top of the peanuts. A scattering of peanuts and chips top it all off.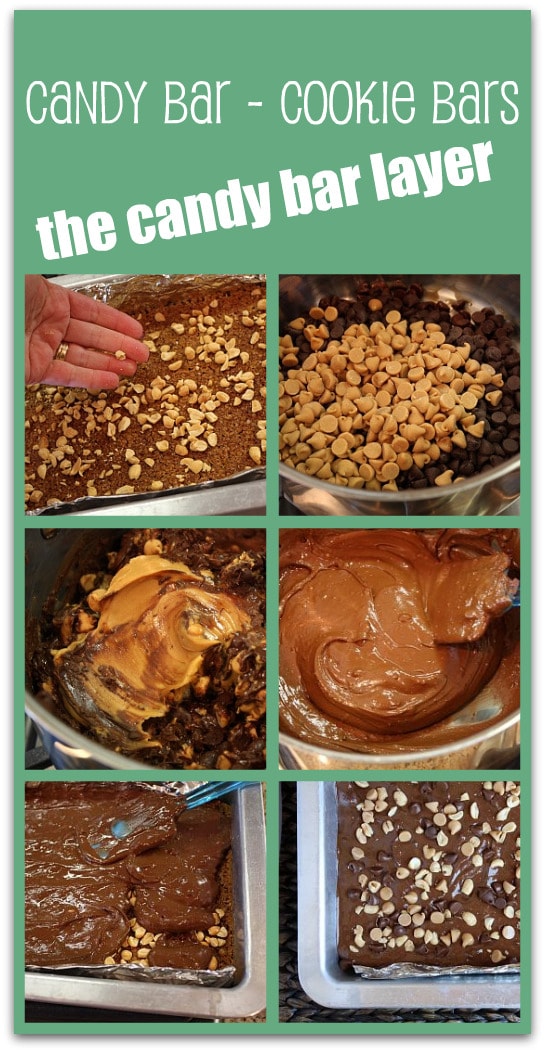 Lining the pan with foil that has been sprayed with nonstick spray allows you to take the whole pan of bars (chilled) out of the pan, and the foil easily peels off.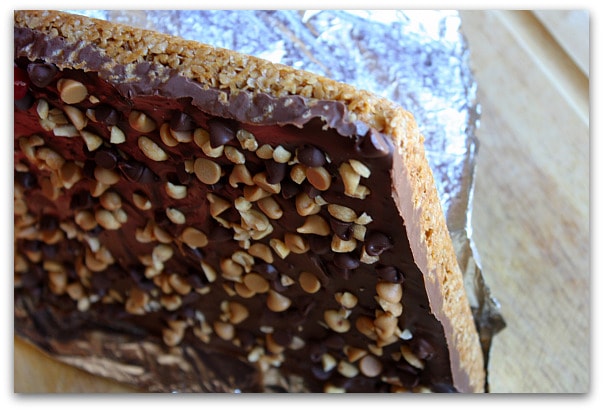 And it's sooooo easy to get nice, clean cuts when the bars are chilled.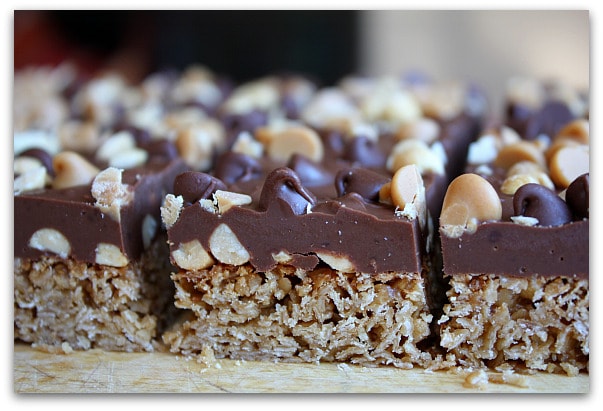 This recipe makes a bunch… a whole 9×13-inch pan-full. And you'll want to cut them into small bites for easy eating, and because they're… um… candy-bar-ish and one little square will properly satisfy your chocolate-peanut butter craving.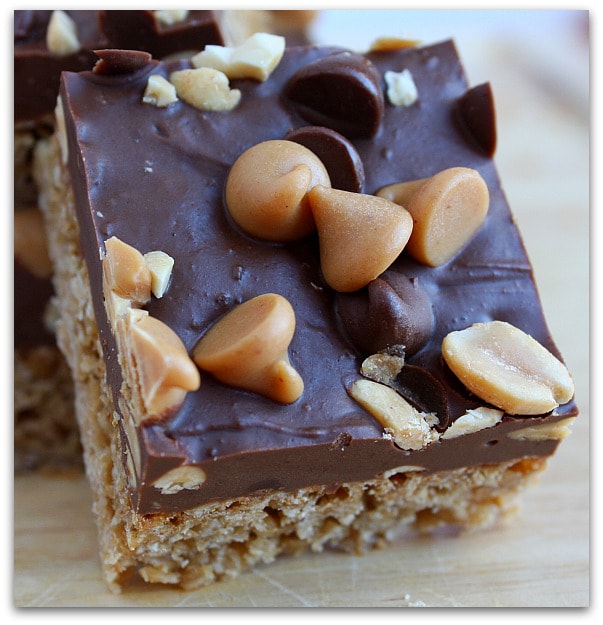 These are some yummy little treats. I'd say they're mostly for Chocolate-Peanut Butter Dessert Fans who like oatmeal cookies too. That's just about everyone, right? 🙂
This recipe can be found here: Candy Bar- Cookie Bars