This recipe has been featured in a post on The Recipe Girl blog- Backyard Grilling Party. This dish is gluten-free adaptable– please see notes below the recipe.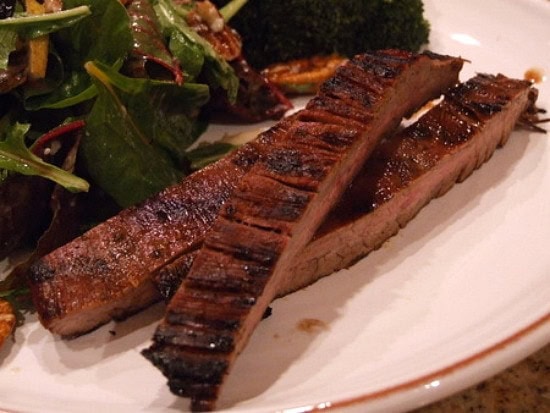 Lime- Marinated Flank Steak
Hands-down my favorite recipe for flank steak. It's an easy recipe for the marinade and the meat turns out tender and delicious.
Yield:
4 servings
Prep Time: 10 min
Cook Time: 12 min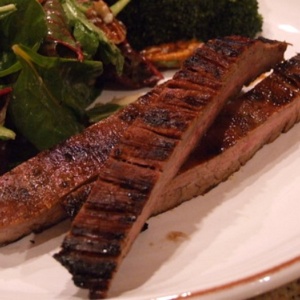 Ingredients:

MARINADE:
4 medium limes, squeezed
1 teaspoon lime zest
3 Tablespoons soy sauce
2 green onions, chopped
2 Tablespoons minced fresh ginger
1/2 teaspoon red pepper flakes

1 1/2 pounds flank steak
coarse salt & fresh ground pepper

Instructions:

1. Place marinade ingredients in large zip bag. Add steak, seal bag and let sit in refrigerator for about an hour. Turn bag occasionally.

2. Heat grill to high and spray grates with nonstick spray. Drain marinade from steak and season with salt and pepper. Place on grill and cover. Cook, turning once until desired doneness- probably about 6 minutes per side, or longer (best to test with an instant-read thermometer to find out the temperature inside the steak- 145 degrees for medium rare & 160 degrees for medium.)

3. Slice thinly and serve.

Tips:

*If preparing this recipe as GLUTEN-FREE, just make sure that you are using a brand of soy sauce that is designated as GF.