Here's a simple recipe for Low Fat Cheesecake.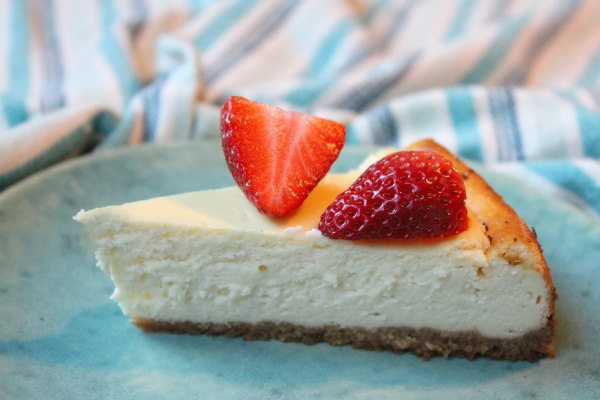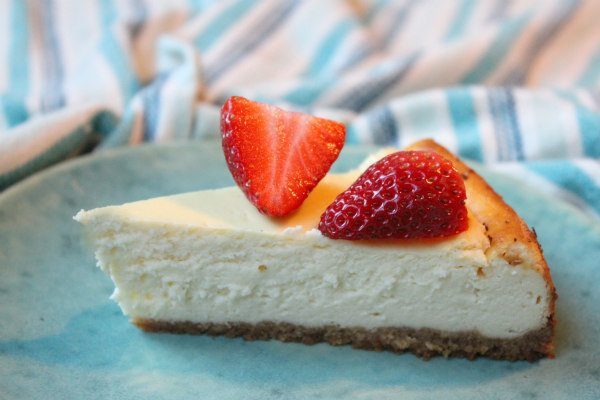 When you're trying to watch your calories, it's nice if you still have the option to eat a sweet treat that isn't going to kill your diet.  This low fat cheesecake is a good "cheat" option.  It's a pretty creamy substitute for the real thing.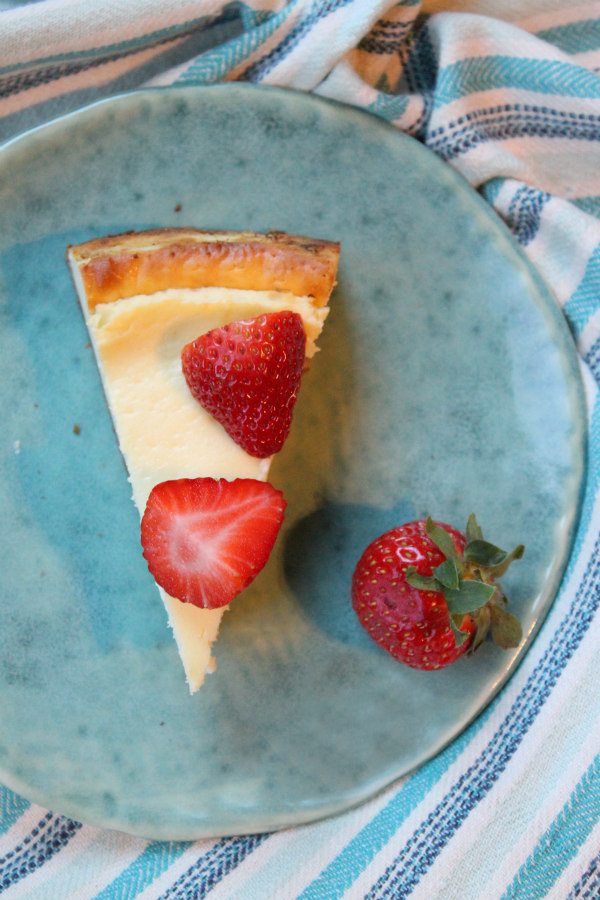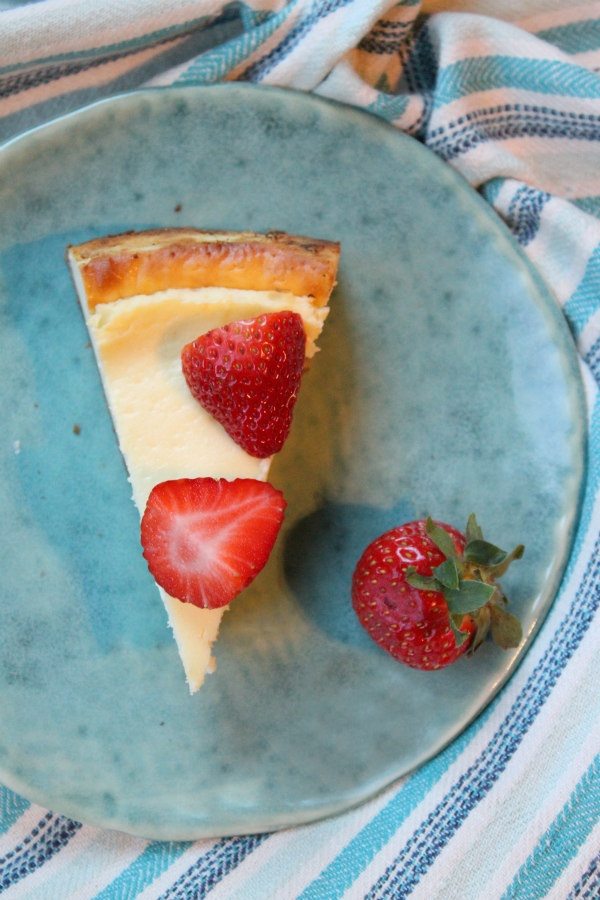 Simply topping this cheesecake with fresh strawberries is all it really needs.  An actual strawberry sauce might even be nicer, if you want to put together a sauce.
If you're following the Weight Watchers program, a slice of this (1/12th of the cheesecake) will cost you 9 Freestyle SmartPoints.
Low Fat Cheesecake
Yield:
12 servings
Prep Time: 25 minutes
Cook Time: 1 hour and 25 minutes
Ingredients:
CRUST:
1 cup graham cracker crumbs
3 tablespoon granulated white sugar
3 tablespoons light butter or margarine, melted
FILLING:
16 ounces nonfat cottage cheese or 2 cups nonfat plain Greek yogurt
Two 8-ounce packages light cream cheese, softened
1/2 cup granulated white sugar
1/4 cup all-purpose flour
1 teaspoon vanilla extract
3 large eggs
TOPPING:
Directions:
Preheat oven to 325 degrees F.
Stir crumbs, sugar and margarine until well-blended; press onto bottom of 9-inch springform pan. Bake 10 minutes.
Increase oven temperature to 400 degrees F. Mix cottage cheese and cream cheese at medium speed on electric mixer until well blended. Blend in sugar, flour and vanilla. Add eggs, one at a time, mixing well after each addition. Pour over crust. Bake 10 minutes; reduce heat to 250 degrees F; continue baking 35 to 45 minutes. Loosen from rim of pan; cool before removing rim of pan.
Top with strawberry halves.
Nutrition:
Nutrition Information Per Serving of 1/12th of the cheesecake: Calories 220, Total Fat 6.84g, Saturated Fat 3.03g, Cholesterol 77.83mg, Sodium 169.06mg, Potassium 107.36mg, Carbohydrates 26.19g, Dietary Fiber 0.62g, Sugar 18.14g, Protein 12.85g
WEIGHT WATCHERS Freestyle SmartPoints per serving (1/12th of the cheesecake): 9
SOURCE:  RecipeGirl.com
Here are a few more cheesecake recipes you might enjoy: