Such a delicious treat for pecan pie lovers:  Maple Pecan Bars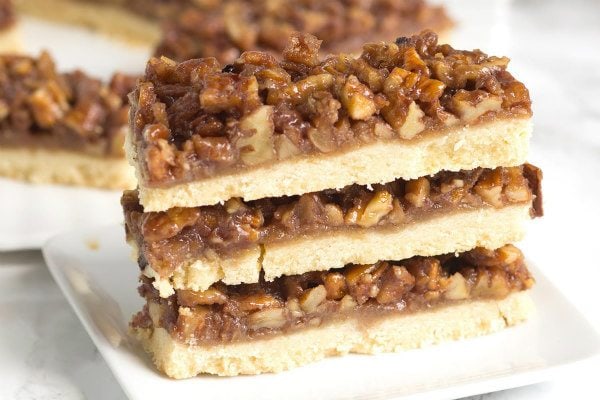 These bars have a buttery shortbread crust and a pecan pie- like topping.  They're a wonderful treat for fall or the holidays.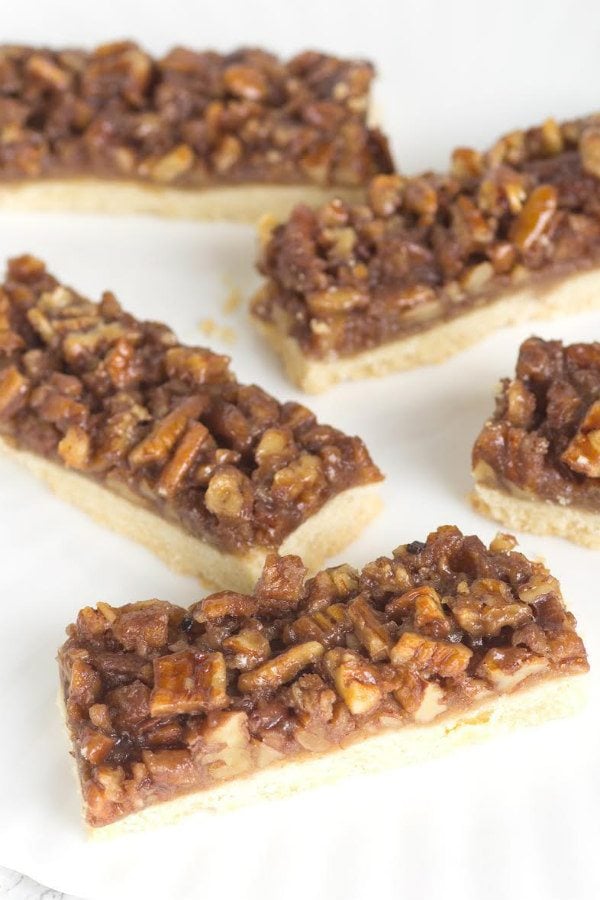 Maple Pecan Bars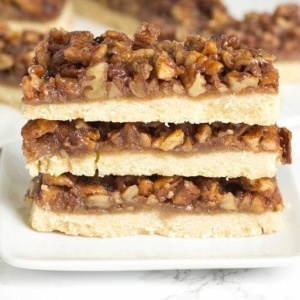 Yield:
30 bars
Prep Time: 25 minutes + cooling time
Cook Time: 35 minutes
Ingredients:
CRUST:
1/2 cup (1 stick) unsalted butter, at room temperature
1/4 cup granulated white sugar
1 large egg yolk
1 1/2 cups all-purpose flour
1/8 teaspoon salt
FILLING:
1/2 cup pure maple syrup
1/3 cup packed light brown sugar
1/4 cup heavy whipping cream
3 tablespoons unsalted butter
1/2 teaspoon pure vanilla extract
1 1/2 cups finely chopped pecans
Directions:
Prepare the crust: Preheat the oven to 350 degrees F. Butter a 9x9x2-inch metal cake pan (or use an 8x8-it will be thicker). Using an electric mixer, beat the butter, sugar and egg yolk in a bowl to blend. Add the flour and salt; beat until moist clumps form. Gather the dough together. Press the dough over the bottom and 1/2-inch up sides of pan. Bake the crust until golden, about 20 minutes. Cool.
Prepare the filling: Combine the first 4 ingredients in a medium saucepan. Bring to a boil, stirring until the butter melts and the mixture is smooth. Boil for 30 seconds. Remove from heat; mix in vanilla, then nuts.
Pour the hot filling into the crust. Bake the bars until the filling is bubbling in the center, 15 to 18 minutes. Cool the bars completely in the pan on a rack (the filling will become firm). Chill at least 1 hour and up to 2 hours. Cut into small-sized bars.
Tips:
These bars may be prepared up to three days ahead.
SOURCE:
RecipeGirl.com (Adapted barely from
Bon Appetit
, October 2003)
Here are a few more pecan desserts that you might enjoy: