Cinco de Mayo will soon be here (May 5th for those non-Spanish speakers). Though it's a Mexican holiday, here in Southern California, Cinco de Mayo celebrations are pretty widespread… mostly an excuse to eat Mexican food and partake in downing a few margaritas. We had a party last year for that very reason. These Margarita Cupcakes are fun for a Cinco de Mayo party, but they surely can be made for any festive, adult occasion…emphasis on adult. They do have a bit of tequila in them, so it's probably best to keep them away from the little ones.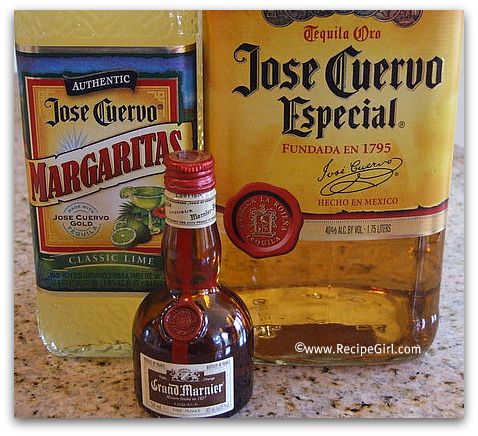 Also in these cupcakes is margarita mix and Grand Marnier. If you look closely, you'll see that I bought "margaritas" instead of mix. Oops. My cupcakes were extra good (wink!)  Grand Marnier can be pricey, so you can always pick up a tiny bottle at a liquor store, or you can substitute Cointreau or Triple Sec (which is a bit cheaper).  Those who don't drink might ask if you can omit the alcohol in this recipe… you might try making them using only the margarita mixer, but I can't vouch for the flavor since I haven't tried it that way.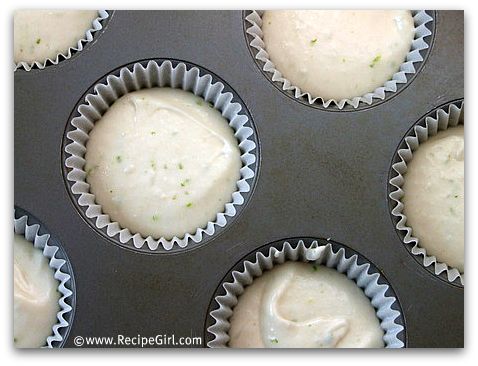 These are simple cupcakes that begin with a box of white cake mix. The margarita ingredients. above are mixed in along with egg whites, vegetable oil and lime zest. The margarita flavor takes over, so you don't even notice that it's made with a box mix.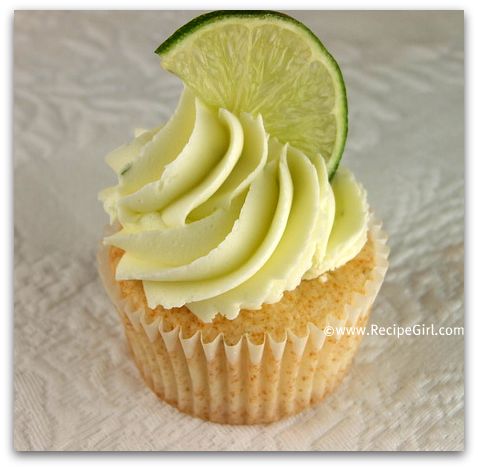 The icing is a Lime Buttercream. I added the lime juice slowly until I got the flavor I wanted. Just a very mellow lime flavor is best to go with the tangy flavor of the cupcake (the tequila flavor doesn't really come through so much).  Garnish with little lime slices, and add some shots of tequila on your dessert tray too!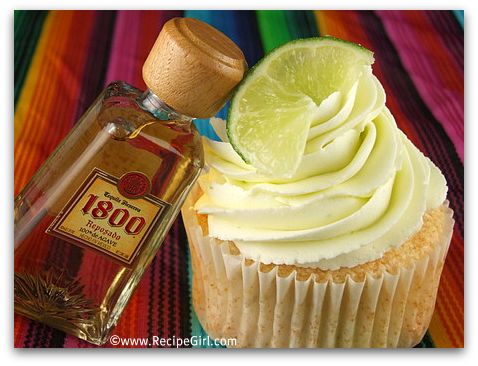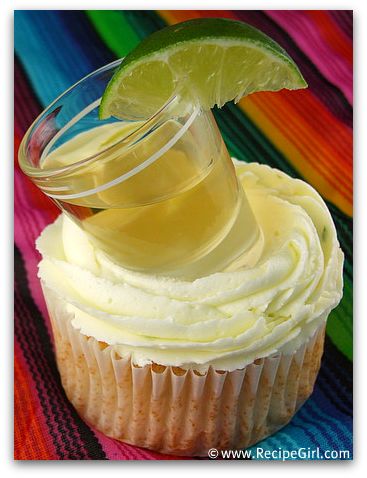 I thought this might be a fun way to serve them too, but then things might get kind of, um, interesting when you have your guests licking the bottoms of the shot glasses.
Have fun with these… They were a big hit with my taste testers!
This recipe can be found here: Margarita Cupcakes
You might also like this recipe for: Margarita Cake
93 Responses to "Margarita Cupcakes"
Leave a Comment