Here's a recipe for Orange Pistachio Biscotti.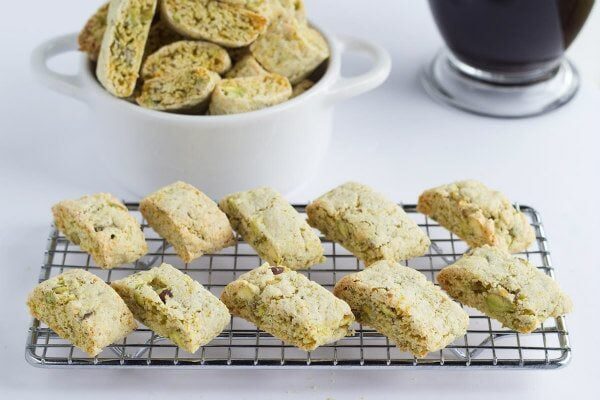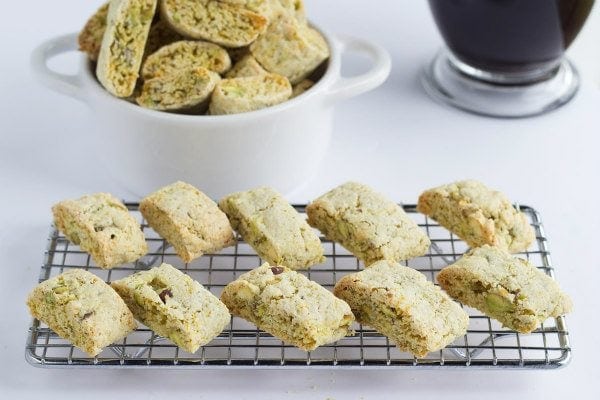 As it turns out, orange and pistachio are two flavors that are wonderful together.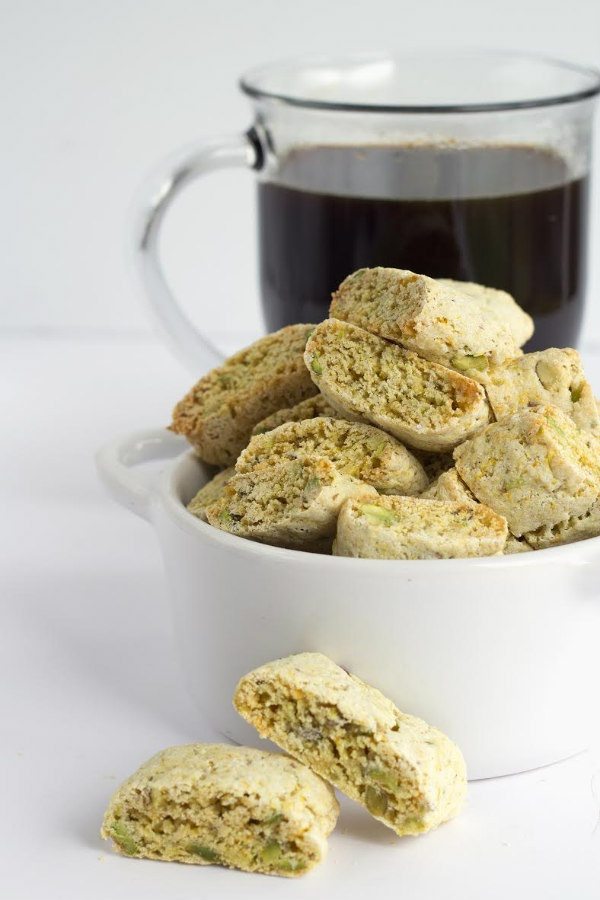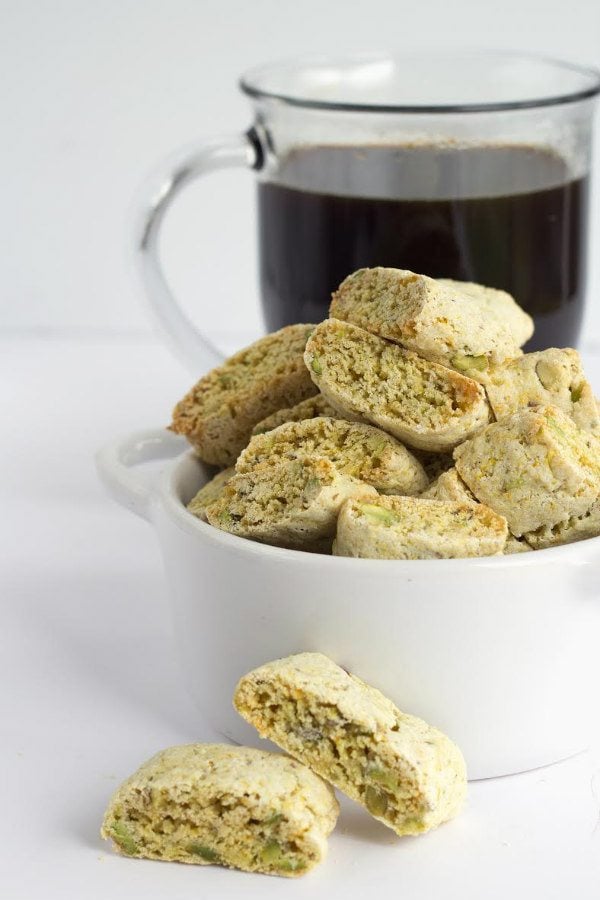 This biscotti is perfect for dunking and enjoying with your morning coffee.
Orange Pistachio Biscotti
Yield:
3 dozen biscotti
Prep Time: 30 minutes
Cook Time: 22 minutes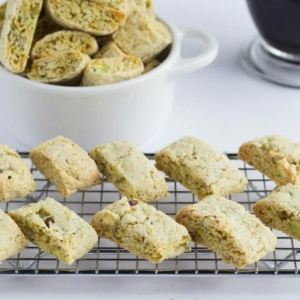 Ingredients:

1 1/2 cups all-purpose flour
1/2 teaspoon baking soda
1/4 teaspoon salt
3/4 cup granulated white sugar
2 large eggs, lightly beaten
1 teaspoon vanilla extract
2 tablespoons grated orange zest
2/3 cup chopped pistachios

Instructions:

Preheat oven to 350 degrees F. Line a baking sheet with parchment paper and set aside. (if you do not have parchment paper, grease the baking sheet)
In a large mixing bowl, combine the flour, baking soda, salt and sugar. Using a wooden spoon or rubber spatula, blend the eggs, vanilla, orange zest and pistachios into the dry ingredients forming a thick sticky dough.
Turn the dough over onto a lightly floured work surface. Cut the dough into 4 equal pieces and shape each piece into a 12-inch long log. Place logs onto baking sheet and press down on the logs to flatten them slightly.
Bake for about 12 minutes, until firm to the touch but not golden brown (3/4 baked). Remove from oven and cool completely.
Using a sharp serrated knife, cut the logs into 1/3-inch thick slices. Lay the biscotti on parchment lined baking sheet and bake for 10 to 15 minutes, or until lightly toasted. As the biscotti cools they will become crisp.
SOURCE:  RecipeGirl.com
Here are a few more recipes for biscotti you might enjoy: