My Mom used to make these delicious little bake & slice rolled chocolate-swirl cookies when I was growing up.  I'm sure she got the recipe out of some sort of 70's cheesy checkout-aisle mini magazine but it's really a genius, wonderful recipe.   Mom still makes them once a year during the holidays, hauling them on the airplane to bring to my house.  I adore them & will eat far too many in one sitting.  I recently took Mom's recipe modified it a bit to make a peanut butter & chocolate cookie.  Danger!! these are yummy:  Peanut Butter- Chocolate Swirl Cookies.
The best strategy for making these cookies is to roll the dough out on a floured towel.  The dough is rather delicate, and the towel will help you to manipulate it in a way where it can be well-taken care of.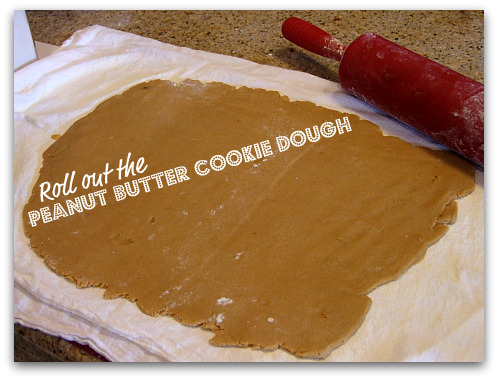 When you melt chocolate chips with sweetened condensed milk, something magical happens- it's gooey and yummy.  This is what you spread onto the dough.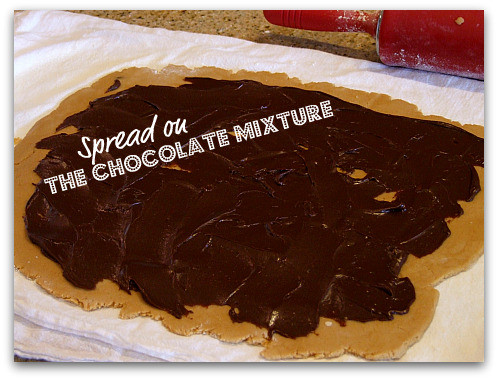 This is where the floured towel comes in handy.  Use it to help in gently rolling the peanut butter/chocolate rectangle into a log.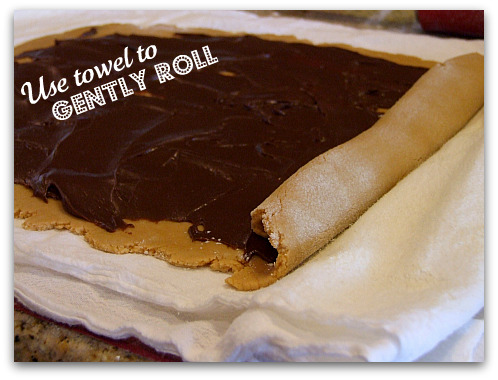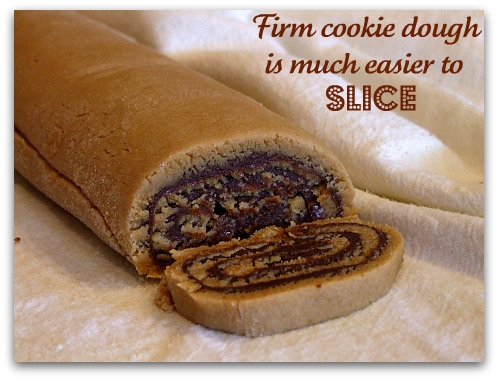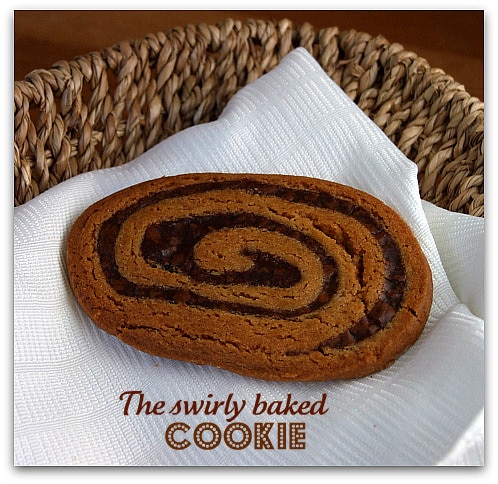 It's safe to say that I love these almost as much as Mom's original recipe.  The peanut butter/chocolate combo is a big pull for me.  You really can't go wrong when you combine the two, can you?  They bake up perfectly- not too soft and not too crisp- and the peanut butter cookie is a nice complement to that wonderful chocolate swirl.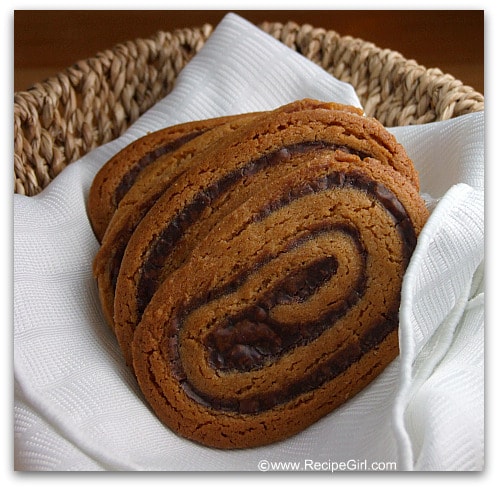 To be fair, I should tell you to try Mom's recipe first:  Bake & Slice Chocolate Swirls
And then try mine:  Peanut Butter-Chocolate Swirl Cookies.
Come back & tell me which you like better 😉