This one is for peanut butter lovers:  Peanut Butter Cookie Cupcakes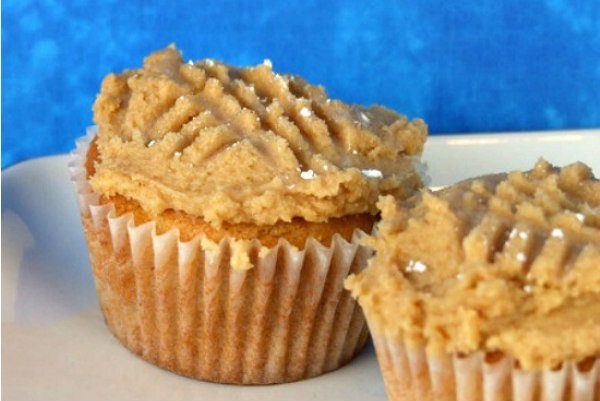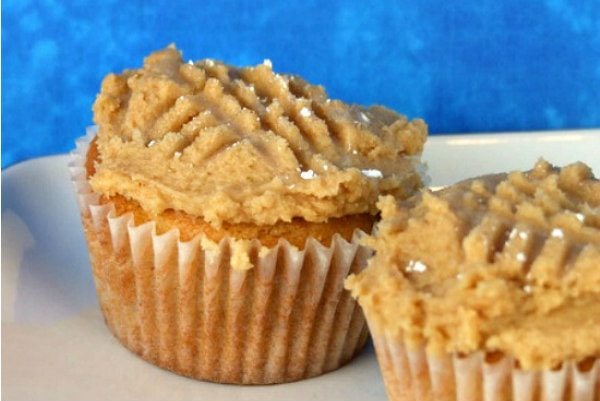 I've been making a lot of cupcakes this year, and I've ogled at cupcake bakeries in various cities and tried their most exotic flavors.  I've woken up having dreamt of new cupcake recipes, scrambling for a pen and paper to write down my ideas before they're lost.  My obsession with cupcakes of late has now turned to cookie cupcakes.  Yep, it's cookie dough tucked into a cupcake wrapper, but frosted like a cupcake.  Why not? This means, of course, that you get much more bang for your buck… a bunch more cookie all stuffed into a cupcake tin.  This is good stuff!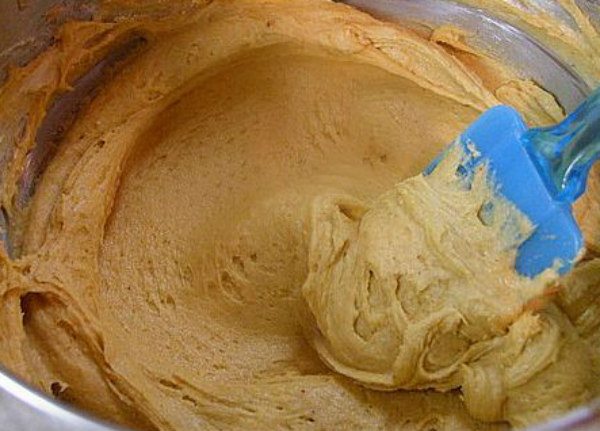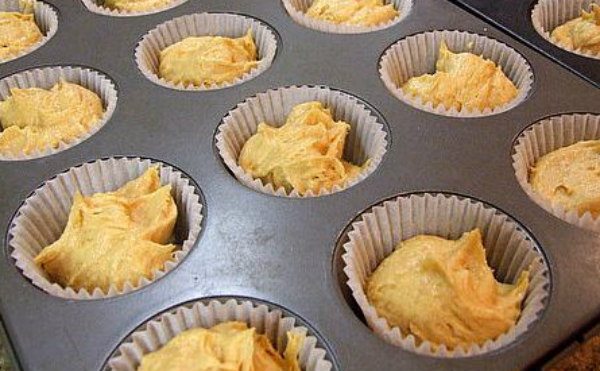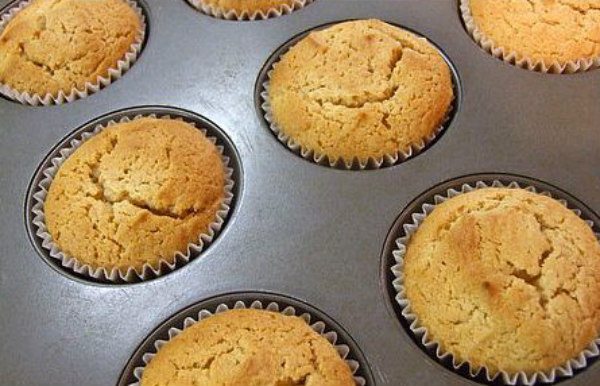 These bake up just like peanut butter cookies. The cracks on the top… those are fine because you're going to top them with peanut butter FROSTING!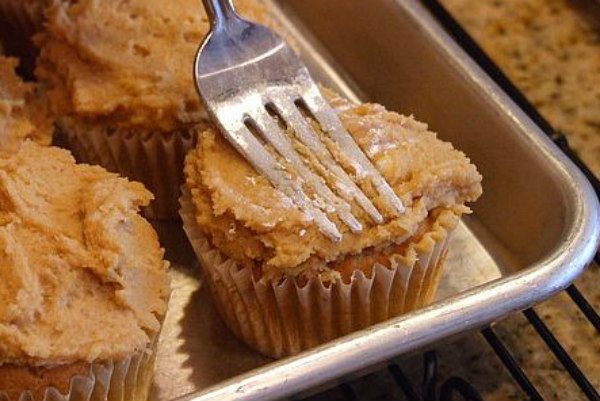 A peanut buttery frosting is smoothed on top of each "cupcake." Then you use a powdered sugared fork to criss cross the top (gotta give it that peanut-butter-cookie look).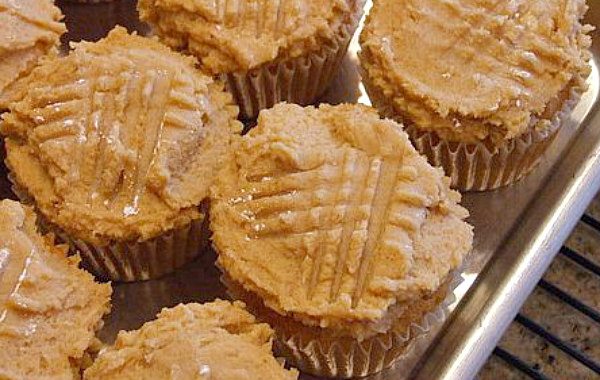 These are delicious, but you pretty much have to be a peanut butter lover to love these. Top them with chocolate frosting instead if you wish to create that fabulous combination!
Peanut Butter Cookie Cupcakes
Yield:
2 1/2 dozen cupcakes
Prep Time:35 minutes
Cook Time:13 minutes
Ingredients:
CUPCAKES:
1 3/4 cups all-purpose flour
3/4 teaspoon baking powder
1/2 teaspoon salt
1/4 teaspoon baking soda
3/4 cup (1 1/2 sticks) unsalted butter, softened
1 1/3 cups granulated white sugar
2/3 cup natural, creamy peanut butter
3 large eggs
1/2 teaspoon pure vanilla extract
1/2 cup sour cream
FROSTING:
12 ounces (1 1/2 boxes) cream cheese, at room temperature
1 1/2 cups powdered sugar, plus more for decorating
3 tablespoons unsalted butter, softened
1 1/2 cups creamy peanut butter
Directions:
Preheat oven to 375°F. Line 3 standard 12-cup muffin tins with paper liners.
Prepare cupcakes: Whisk flour, baking powder, salt, and baking soda in a medium bowl. Put butter and sugar into bowl of an electric mixer fitted with the paddle attachment (or use a regular mixer). Mix on medium speed until pale and fluffy. Reduce speed to low. Mix in peanut butter. Mix in eggs, 1 at a time, and vanilla. Add flour mixture; mix until combined. Mix in sour cream.
Spoon scant 3 tablespoons of batter into each muffin cup. Bake until pale golden and a toothpick inserted into centers comes out clean, about 13 minutes. Transfer to wire racks; let cool completely.
Prepare frosting: Put cream cheese, powdered sugar, and butter into the clean bowl of a mixer fitted with the clean paddle attachment; mix on medium-high speed until pale and fluffy. Stir in peanut butter with a rubber spatula.
Spread 1 1/2 Tablespoons frosting onto each cupcake. Refrigerate until frosting is firm, about 10 minutes. Using tines of a fork dipped in powdered sugar, score each top in a crosshatch pattern.
Cupcakes can be refrigerated in single layers in airtight containers up to 2 days.
Other delicious-looking peanut butter cookie creations on the blogs: