Here's an easy Peanut Butter Fudge recipe: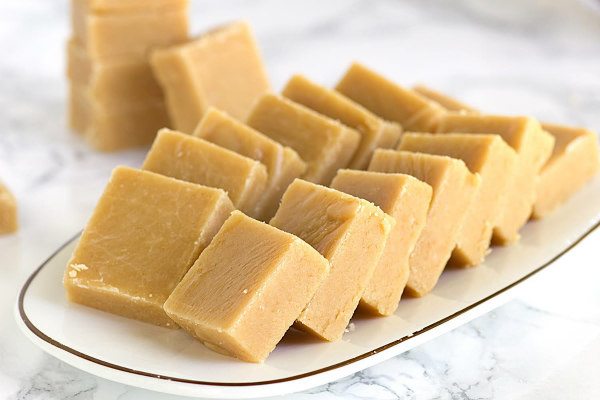 This recipe for peanut butter fudge turns out creamy, perfect little bites of fudge.  If you are a peanut butter lover, this fudge recipe is for you!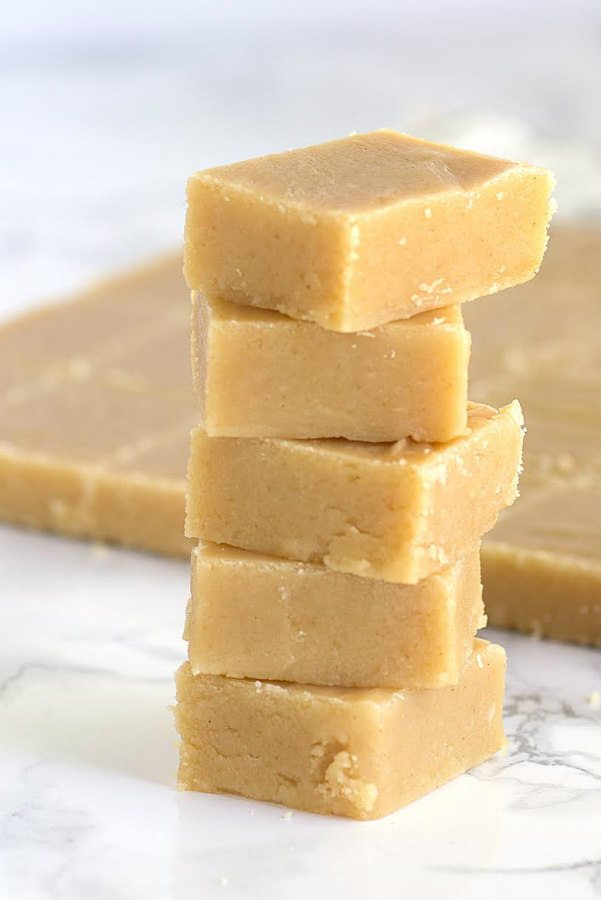 The best part is… it's very easy to make.  This would be a good recipe for holiday treat platters.
Peanut Butter Fudge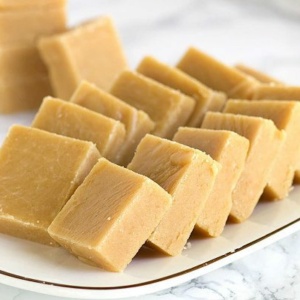 Yield:
2 dozen pieces
Prep Time:10 minutes
Cook Time:5 minutes
Ingredients:
2 cups granulated white sugar
2/3 cup evaporated milk (whole, not low fat)
dash of salt
3 tablespoons creamy peanut butter (heaping)
1 teaspoon butter
1 teaspoon vanilla extract
Directions:
Butter an 8x8-inch pan.
In a medium saucepan, combine the sugar, evaporated milk and salt. Bring to a boil and boil for 3 minutes, stirring constantly.
Remove the pan from the stove and stir in the peanut butter, butter and vanilla. Pour into your prepared pan.
Let cool (or refrigerate) and then cut into small squares.
SOURCE: RecipeGirl.com
Here are a few more fudge recipes you might enjoy: