Here's a festive holiday cookie for you:  Peppermint Puffs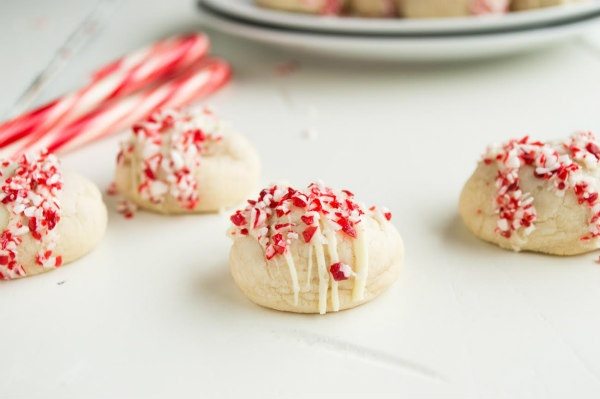 Grab some smashed candy canes and make these cuties for your holiday cookie platters!  They're a good one to bring for a cookie exchange too.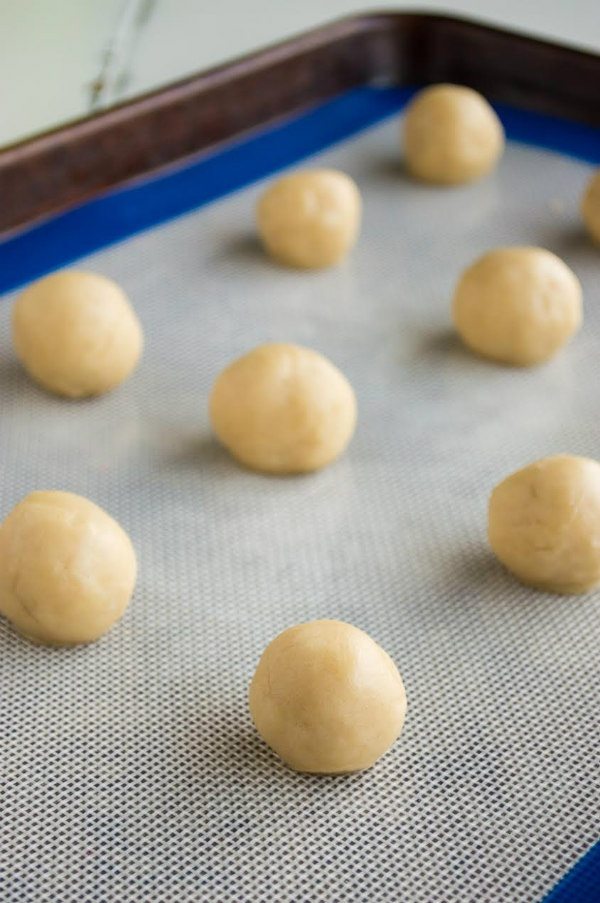 These cookies pretty much hold their shape, they don't spread, only puff up a bit when they bake.  So it's really important to actually roll them into the balls.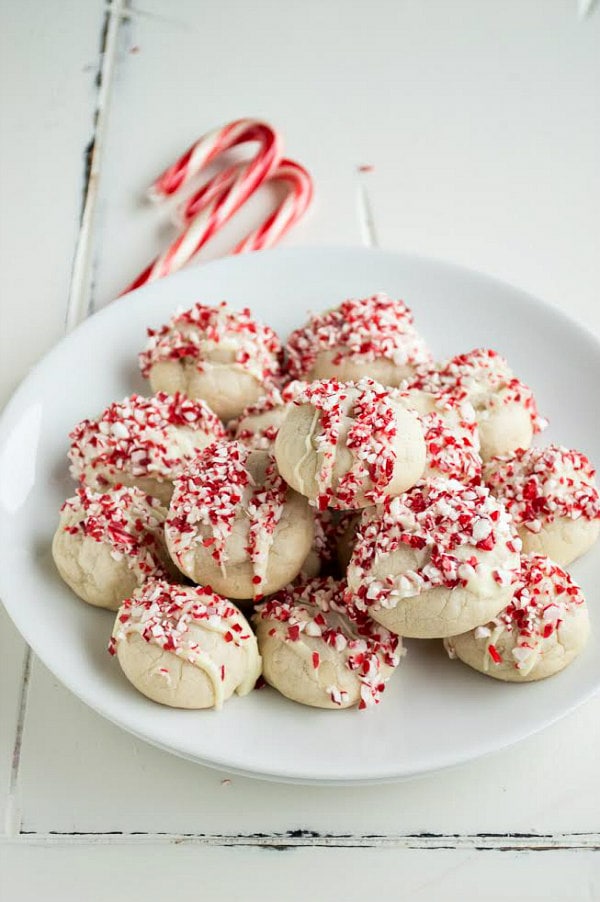 Peppermint Puffs
Yield:
3 dozen cookies
Prep Time:40 minutes + chill time
Cook Time:10 minutes
Ingredients:
2 cups all-purpose flour
1/4 teaspoon salt
1/2 cup (1 stick) unsalted butter, at room temperature
1 cup powdered sugar
1 large egg
1/2 teaspoon peppermint extract
1/2 teaspoon vanilla extract
8 ounces white chocolate, melted with 1 teaspoon shortening
1/2 cup finely chopped candy canes
Directions:
In a medium bowl, whisk together the flour and salt.
In a large bowl, use an electric mixer to beat the butter and sugar until smooth and creamy. Beat in the egg. Beat in the peppermint and vanilla extracts.
On low speed, beat in the flour mixture. Shape the dough into a ball; wrap in plastic wrap. Refrigerate for 1 hour.
Preheat the oven to 375°F. Coat baking sheets with nonstick cooking spray (or parchment paper).
Shape the dough into 1-inch balls (roll with your hands) for a total of 36 cookies; place on prepared baking sheets.
Bake 10 to 12 minutes or until the bottoms are lightly browned. Transfer the cookies to wire racks to cool completely. When cool, drizzle with melted white chocolate; dip in chopped candy canes. Let cool completely to harden.
SOURCE: RecipeGirl.com
Here are a few more peppermint themed holiday cookie recipes you might enjoy: