Roasted Butternut Squash and Rosemary Gratin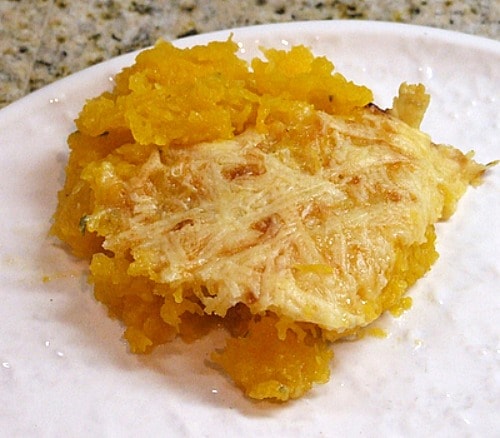 Yield: 4 servings
Prep Time: 10 min
Cook Time: 20 min
Roasted Butternut Squash & Rosemary Gratin
This is perfect for those watching their calorie intake. It's delicious and filling.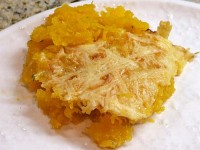 Ingredients:
3 cups mashed cooked butternut squash (about 3 pounds uncooked)
1/4 cup grated fresh Parmesan cheese, divided
1/2 teaspoon kosher salt
1/2 to 3/4 teaspoon chopped fresh rosemary
1/4 teaspoon freshly ground black pepper
1/4 cup shredded Asiago or provolone cheese
Directions:
1. Preheat oven to 450°F. Coat 1½-quart baking dish with cooking spray.
2. Combine squash, 2 T. Parmesan, salt, rosemary, and pepper. Spoon mixture into prepared dish. Sprinkle with 2 T. Parmesan and Asiago.
3. Bake for 20 minutes.
Nutritional Information per serving:
Serving size: 3/4 cup
Calories per serving: 100
Fat per serving: 3.75g
Saturated Fat per serving: 2.3g
Sugar per serving: 2.5g
Fiber per serving: 2.5g
Protein per serving: 5.25g
Cholesterol per serving: 10mg
Carbohydrates per serving: 13g
WW POINTS per serving:
Points Plus Program: 3 Old Points Program: 2.5
Comments