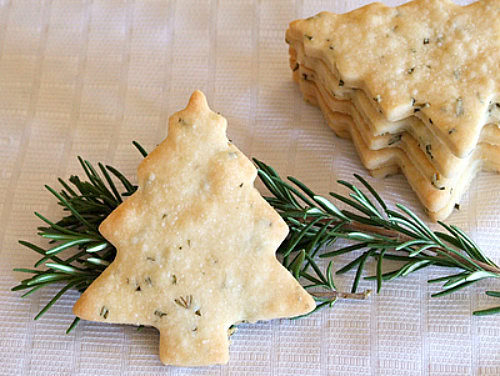 Rosemary Shortbread Cookies
Yield:
1 dozen cookies
Prep Time: 30 min
Cook Time: 16 min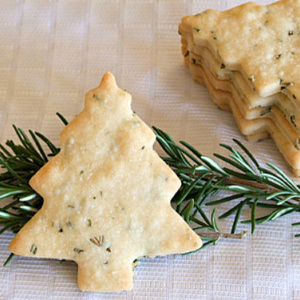 Ingredients:

1/2 cup (1 stick) butter, softened
1/3 cup sifted powdered sugar
1 1/2 cups all-purpose flour
2 tablespoons chopped fresh rosemary

Instructions:

1. Preheat oven to 325°F.

2. Beat butter at medium speed with an electric mixer until creamy; gradually add sugar, beating well. Gradually add flour to butter mixture, beating at low speed until blended. Gently stir in rosemary.

3. Use your hands to mold dough into a ball. Roll dough to 1/4-inch thickness on a lightly floured surface. Cut with a 2-inch cookie cutter; place cutouts on lightly greased baking sheets (or parchment-lined).

4. Bake for 16 to 18 minutes or until edges are lightly browned. Remove cookies to wire racks to cool completely.

Tips:

*These are great with a cup of tea, or atop a scoop of sherbet.