A delicious recipe if you've got your hands on some fresh scallops:  Seared Jumbo Scallops over Spinach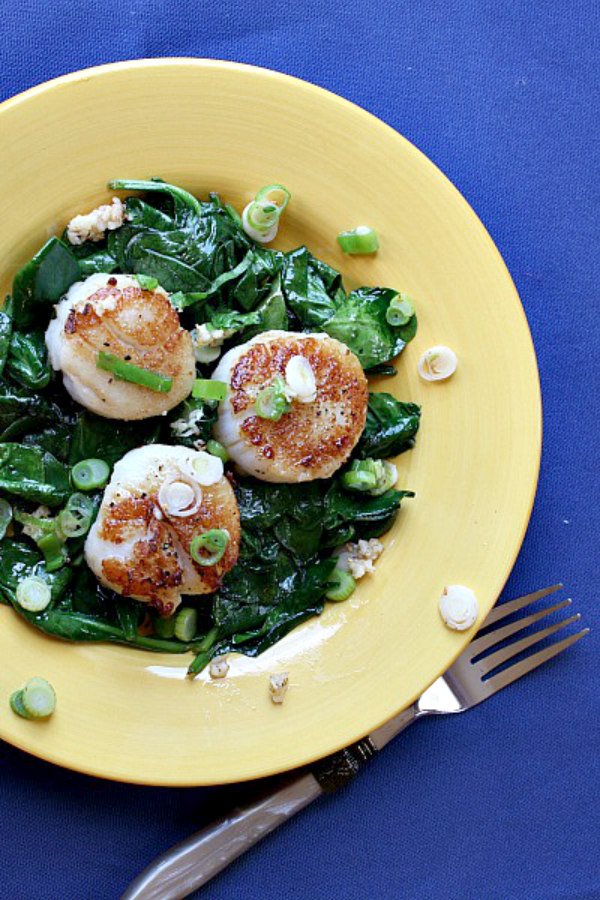 Seared Jumbo Scallops
Yield:
2 servings
Prep Time: 15 minutes
Cook Time: 12 minutes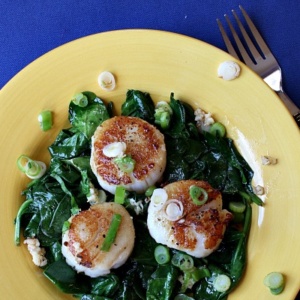 Ingredients:

10 ounces jumbo scallops (or just good-sized scallops)
2 tablespoons sesame oil, divided
10 ounces spinach, washed and patted dry
1/2 teaspoon salt
1/2 teaspoon granulated white sugar
2 tablespoons sliced green onions
1 clove garlic, minced
salt and pepper to taste

Instructions:

Rinse the scallops and pat dry.
Heat 1 tablespoon sesame oil in a large nonstick skillet. Pan-fry both sides of scallops in a non-stick pan until golden brown. Set aside and wrap in a piece of foil to keep warm. Wipe out the pan with paper towels.
Heat the remaining tablespoon of sesame oil in the pan. Add the spinach and all remaining ingredients. Drain any excess liquid and divide the spinach mixture between two plates. Place the scallops on the spinach, sprinkle with salt and pepper, as desired, and serve immediately.
SOURCE: RecipeGirl.com