This Southwest Spinach Salad is delicious for lunch or a lighter dinner. It's topped with a creamy avocado dressing that comes together in just minutes in your blender!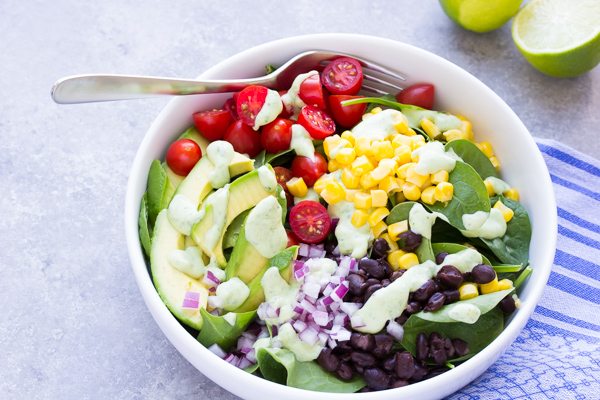 Now that we're a little ways into January, dare I ask how you're doing with any goals that you made for the new year? If you're like me, you might be trying to eat a little healthier after all of the holiday indulgences. I'm trying to fit more fruits and vegetables into my meals and snacks, and salads are an easy way to do just that!
This Southwest Spinach Salad is simple yet full of good things. It starts with fresh baby spinach, which is topped with black beans, corn and tomatoes. I like to add a little red onion for extra flavor.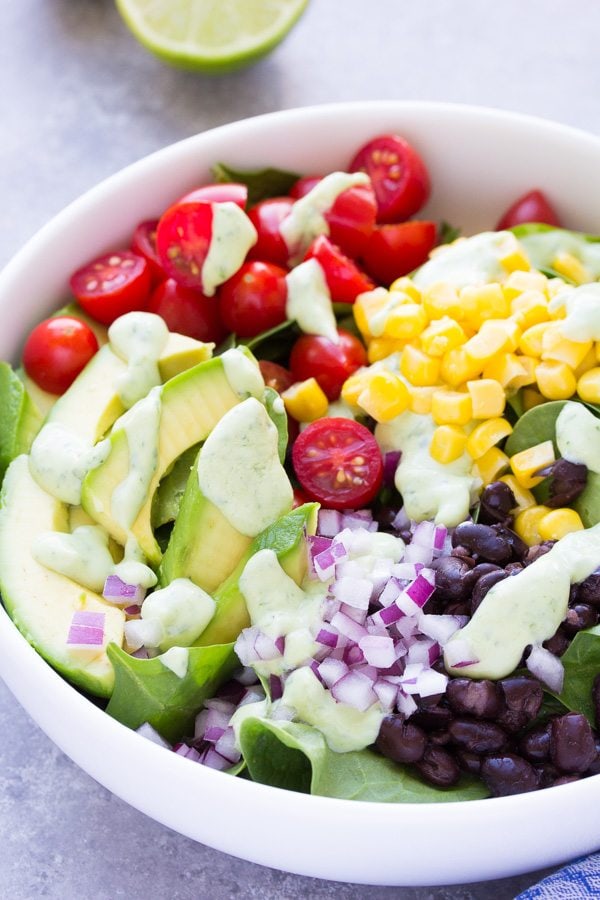 The finishing touches on this salad are sliced avocado and a creamy avocado dressing made with cilantro and lime. I doubled up on the avocado because you can never have too much avocado, right?
This salad is perfect for lunch or dinner. As is, the recipe is vegetarian, but it would also be delicious with grilled chicken.
This Southwest Spinach Salad is one of those staple recipes that I can see myself making year-round! And the dressing is so good, you'll want to make a batch often. Next time, I'll make extra to add to burritos or drizzle on fish tacos. Yum!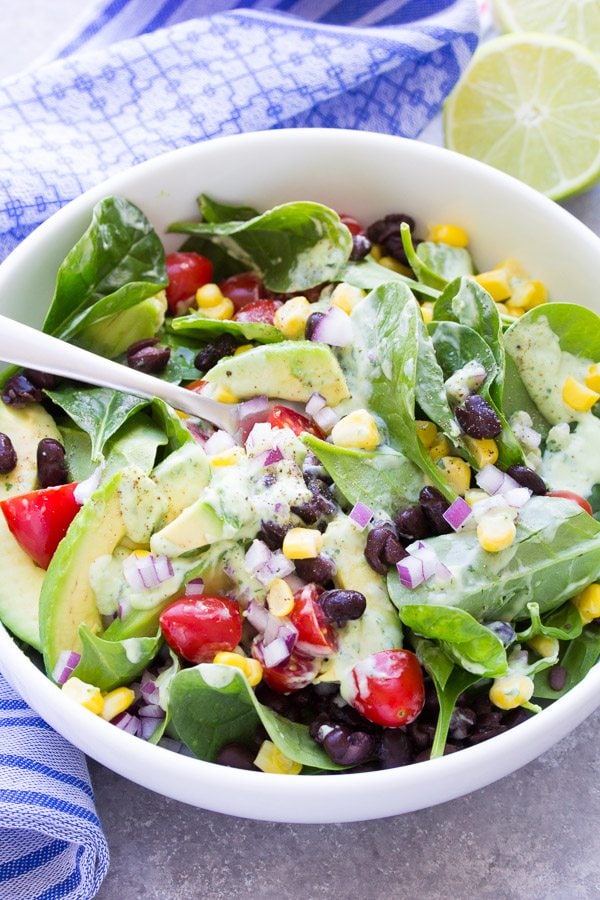 Southwest Spinach Salad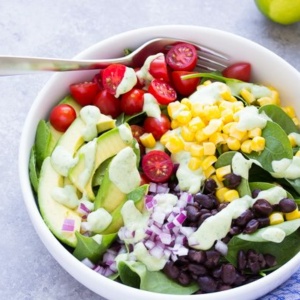 Yield:
4 servings
Prep Time:15 minutes
Ingredients:
For the Dressing:
1/2 cup plain Greek yogurt
1/2 avocado, peeled and pitted
2 1/2 tablespoons freshly squeezed lime juice
1/2 cup fresh cilantro
1/4 teaspoon kosher salt
1 tablespoon water, plus more as needed
For the Salad:
8 cups baby spinach
15 ounce can black beans, rinsed and drained
1 cup canned corn, drained
1 cup halved cherry tomatoes
1/4 cup chopped red onion
1/2 avocado, sliced
Directions:
Place all dressing ingredients in a blender and blend until smooth, adding more water as needed to reach desired consistency.
Combine spinach, black beans, corn, tomatoes, red onion and avocado in a large bowl. (Or assemble salads on four individual plates.) Drizzle with dressing, toss lightly, and serve.
Nutrition:
3 Weight Watchers Freestyle SmartPoints per serving
SOURCE: RecipeGirl.com
Here are a few more salad recipes you might enjoy: