Delicious, lighter choice for a salad:  Autumn Apple and Spinach Salad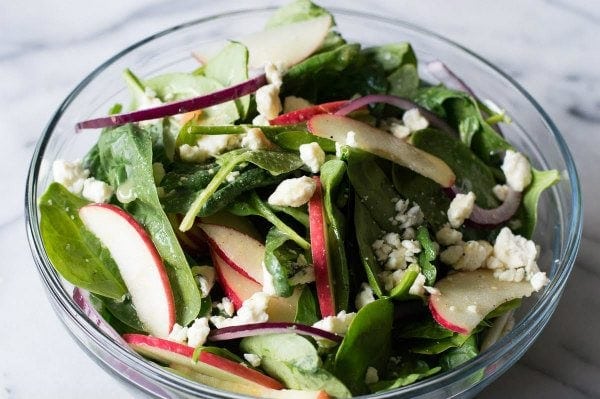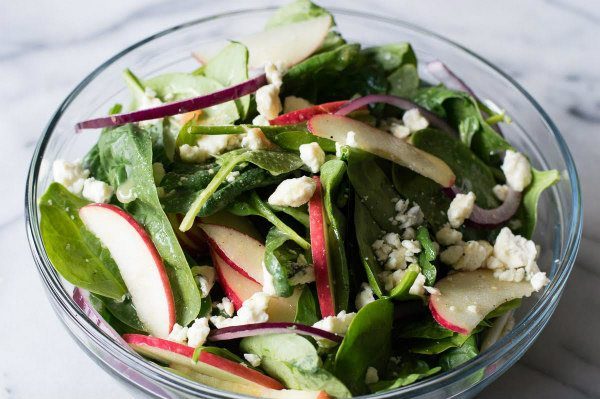 This light and fresh salad includes the crunch of apples (sub pears if you'd like) and the tangy flavor of crumbled blue cheese.  It's the perfect fall-themed salad recipe.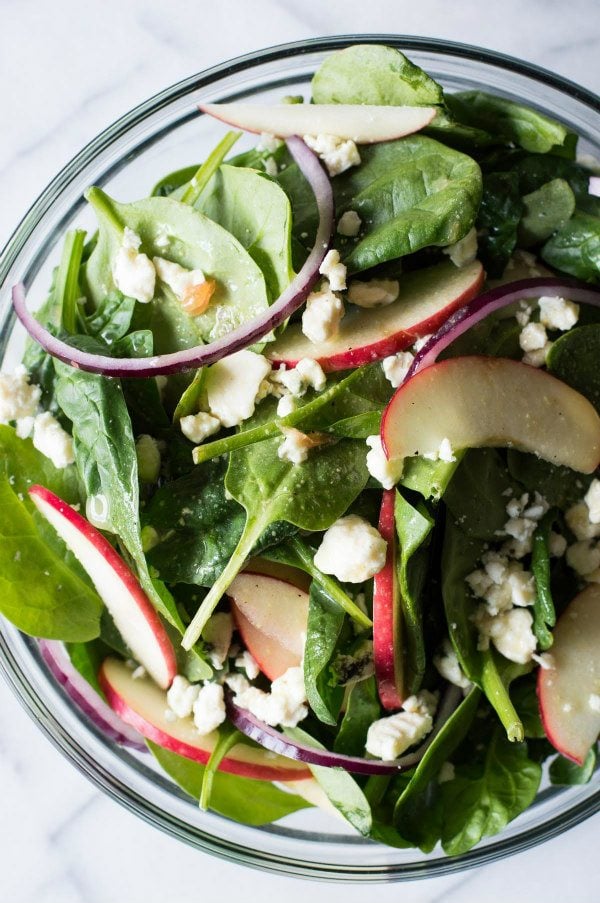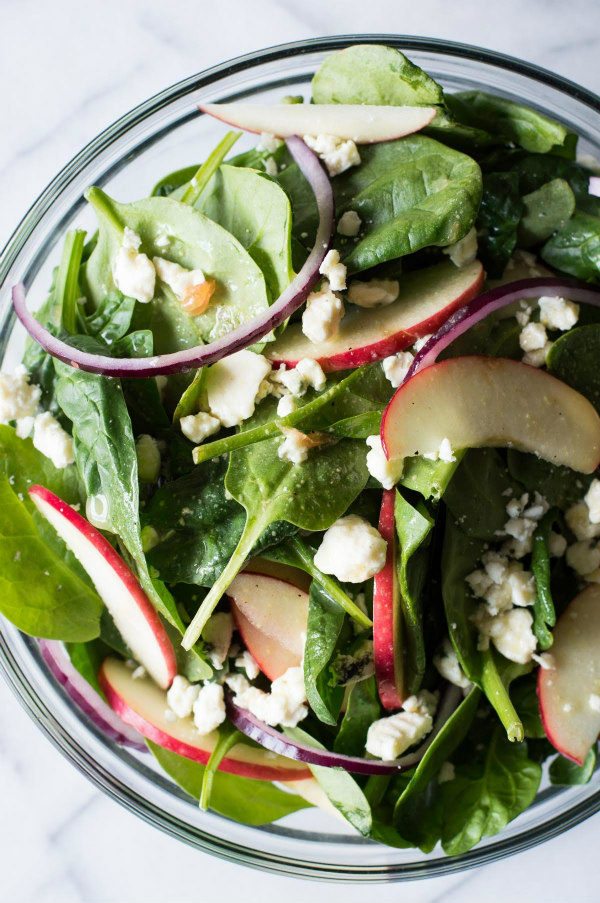 Autumn Apple and Spinach Salad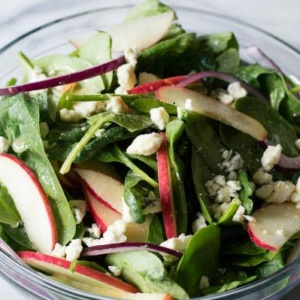 Yield:
6 servings
Prep Time:15 minutes
Ingredients:
Dressing:
2 tablespoons freshly squeezed orange juice
2 tablespoons freshly squeezed lime juice
2 teaspoons Dijon mustard
2 teaspoons honey
1/4 teaspoon salt
1/8 teaspoon freshly ground black pepper
Salad:
1/2 cup thinly vertically sliced red onion
8 cups bagged pre-washed baby spinach (about 8 ounces)
1 large firm, sweet-tart apple, cored & thinly sliced
1/4 cup crumbled blue cheese (about 1 ounce)
Directions:
In a small bowl, whisk together the dressing ingredients.
In a large bowl, combine the onion, spinach and apple. Drizzle with dressing; toss gently to coat. Sprinkle with cheese.
Tips:
Good sweet- tart apple varieties include Goldrush, Newtown, Pippin, Honeycrisp, Pink Lady, Golden Russet and Roxbury Russet.
Nutrition:
Nutritional information per serving (1/6th of the salad): Calories: 60, Fat: 1.5g, Sat Fat: 1g, Cholesterol: 3.5mg, Carbohydrates: 10.5g, Fiber: 2g, Sugar: 6g, Protein: 2.5g
Weight Watchers POINTS:  SmartPoints: 1, PointsPlus: 2, Old Program: 1.5