Here's a fabulous recipe for Spicy Vegetarian Chili that also happens to be Vegan.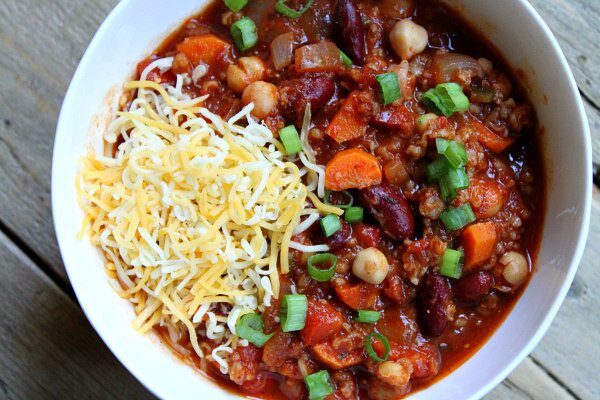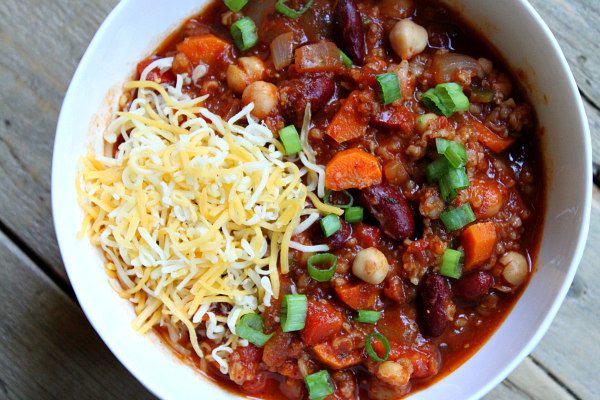 I'm a meat eater through and through.  My family is a family of meat eaters too.  But once in a while, we like to enjoy a meal that can be perfectly satisfying without meat!  This is one of those meals.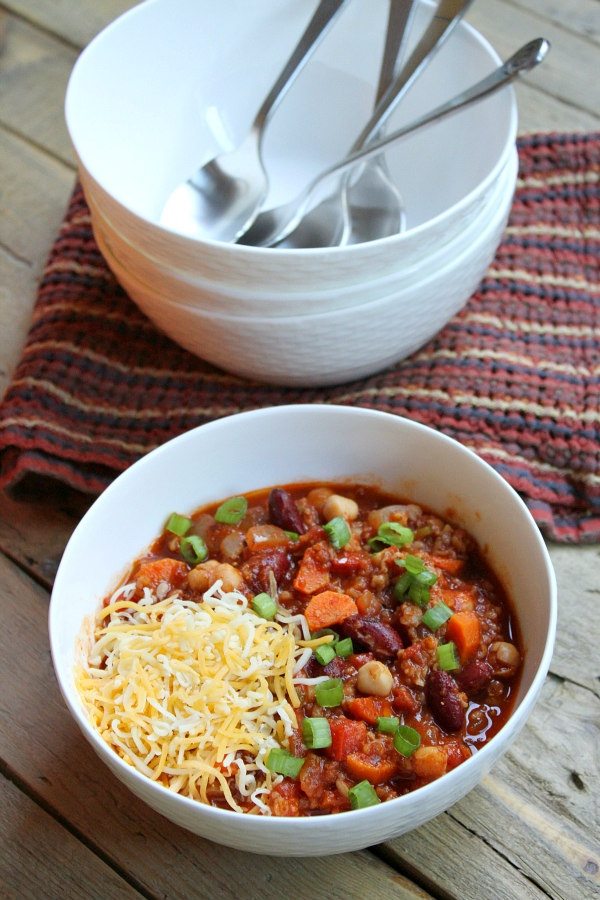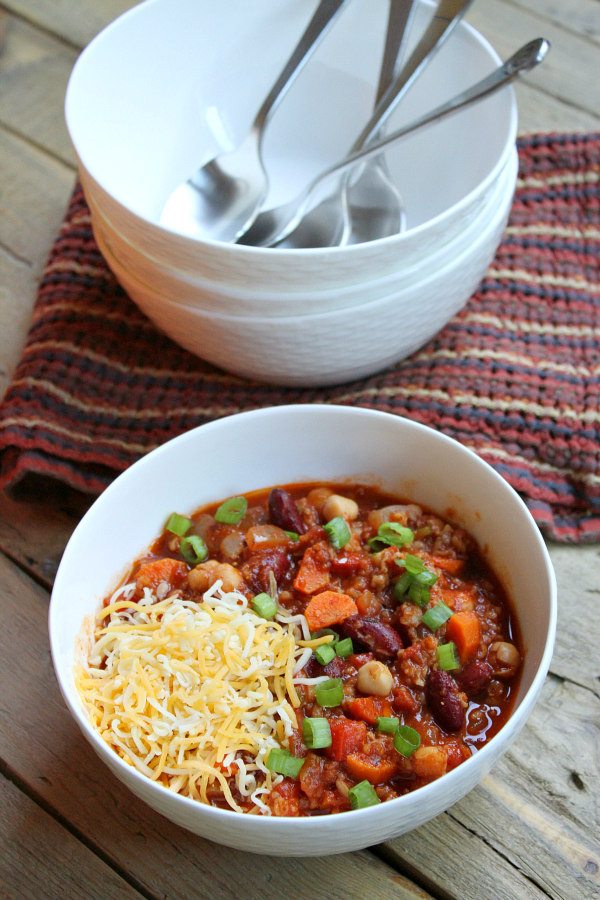 This chili recipe is hearty and very filling- the beans and the cooked bulgur wheat within the chili help out with that.  "Spicy" is as spicy as you want to get.  Add one jalapeño for a hint of spice, and add two if you really like things spicy!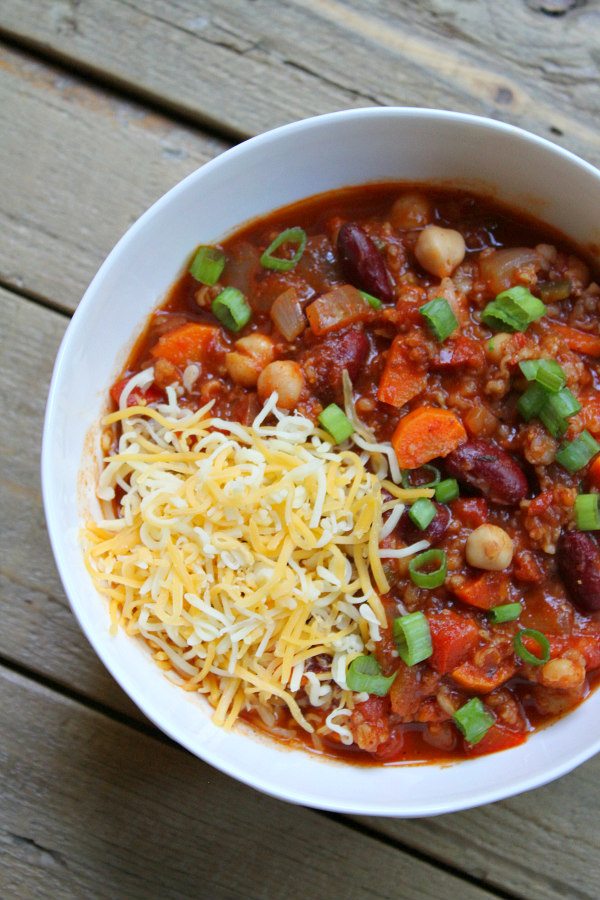 I'm going to call this an excellent chili to eat for lunch.  You won't need much of it to fill you up.  And I think most folks would be pretty happy having it for dinner too.  Don't forget to add a little dab of sour cream and a sprinkle of cheese!
Spicy Vegetarian Chili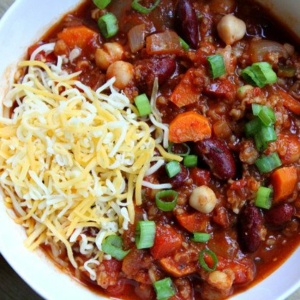 Yield:
6 servings
Prep Time:15 minutes
Cook Time:35 minutes
Ingredients:
2 tablespoons olive oil
1 medium onion, chopped
2 medium carrots, peeled and thinly sliced
1 medium red bell pepper, seeded and chopped
1 or 2 large jalapeño chilies, seeded and minced (2 or 3 tablespoons, depending on preference)
One 28-ounce can crushed tomatoes with added puree
3 cups water
Two 15-ounce cans kidney beans, rinsed and drained
1/2 cup bulgur
2 tablespoons white wine vinegar
5 cloves garlic, minced
2 tablespoons chili powder
1 1/2 teaspoons ground cumin
1 1/2 teaspoons ground coriander
Directions:
Heat olive oil in heavy large pot over medium-high heat. Add onion, carrots, red bell pepper and jalapeños and sauté until onion and carrots are almost tender, about 8 minutes. Add all remaining ingredients.
Bring to a boil. Reduce heat to medium-high and cook, uncovered, until bulgur is tender and mixture thickens, stirring often, about 20 minutes.
Ladle chili into bowls and serve.
Tips:
Bulgur is also called "cracked wheat." It's available at most supermarkets and natural food stores.
Nutrition:
Nutritional Information per serving (Serving size:

1/6th of the recipe)

Calories

267, 

Fat

6g, 

Saturated Fat

.85g, 

Sugar

7g, 

Fiber

15.5g, 

Protein

11.5g, 

Cholesterol 0

mg, 

Carbohydrates

45.5g

Weight Watchers POINTS per serving:
Freestyle SmartPoints:  1, SmartPoints:  6, Points Plus: 6 Old Points Program: 6.5
Here are a few more chili recipes you might enjoy: