Here's more of that Stuff I've Gotta Share That You've Gotta See! >>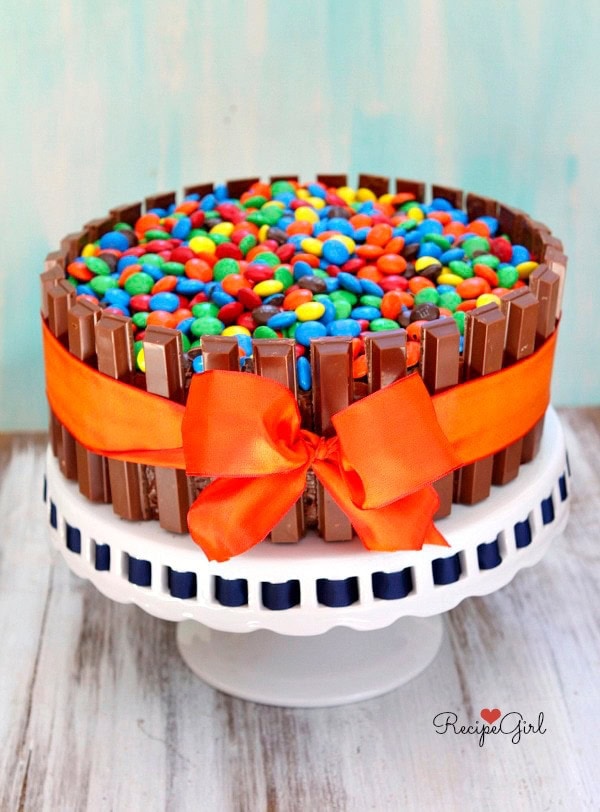 This week on Parade Magazine's Food Blog, I shared: How to Make a Kit Kat Cake (with leftover Halloween Candy- Kit Kats and M&M'S).  If you've never made a Kit Kat Cake, now is the time.  They are ALWAYS well-received.  Such an impressive and fun cake to make.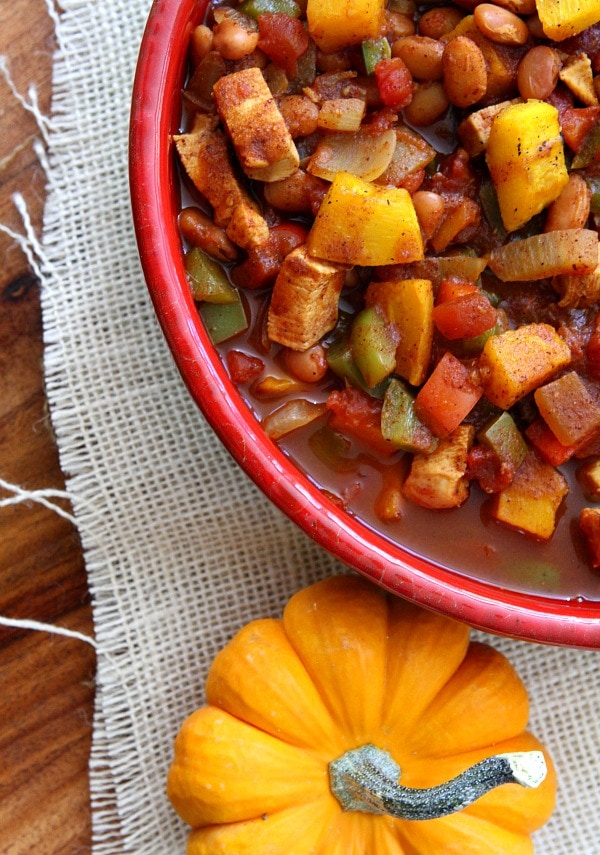 I also shared this recipe on Parade's blog:  Chicken Chili with Maple-Roasted Pumpkin.  It's a little bit spicy and a little bit sweet.  Good stuff for a fall dinner.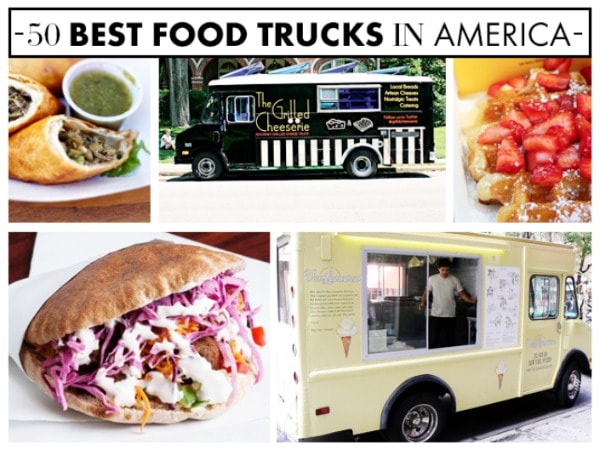 Here's a fun post sharing their view of the 50 Best Food Trucks in America. Did a truck in your town make the cut?  The GourMelt Grilled Cheese Truck in Reno made it into the list from my hometown.  Please excuse me while I hunt down that truck and sample every grilled cheese they offer!!!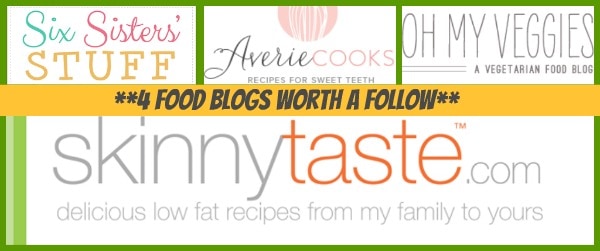 Here are 4 Food Blogs Worth a Follow (I think I'll do this every week- it's fun to recommend what I read!):
Six Sister's Stuff:  for family-friendly meals and treats.  Lots of casseroles and home-style food.
Averie Cooks:  for desserts.  Averie is super talented at creating the most decadent desserts on the planet.  And her photography is amazing too.
Oh My Veggies:  for vegetarian meal ideas.  We like meat in our house, but we enjoy the occasional vegetarian meal too.
SkinnyTaste:  for those who are watching their calories but still want to eat well.  Gina shares great food, and she includes nutritional info and WW Points on every recipe.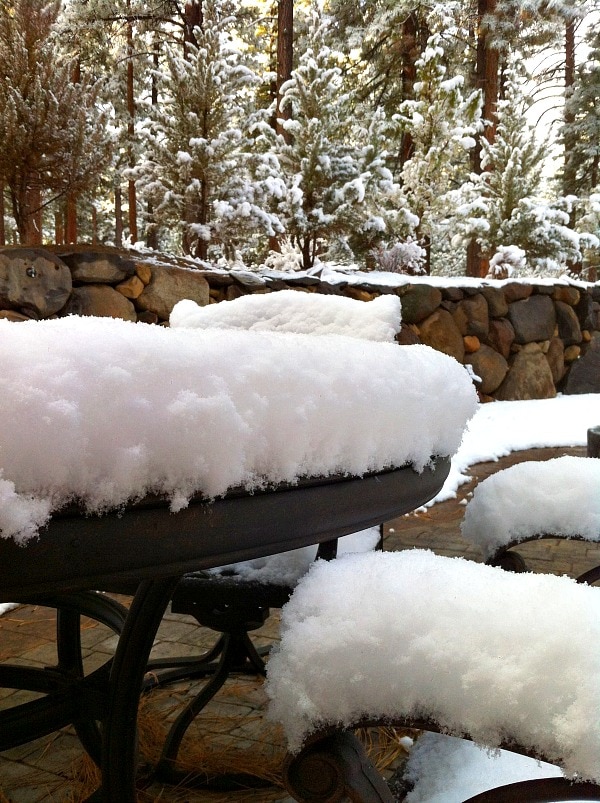 Here's what I woke up to yesterday!  We had our first dusting of snow.  It didn't stay very long, but it was exciting nonetheless!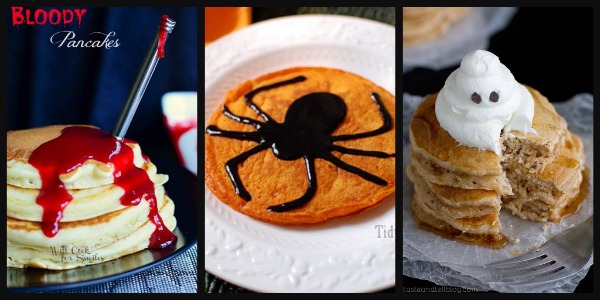 Here are a few fun Halloween morning breakfast ideas:
Will Cook for Smiles' Bloody Pancakes:  Might be too scary for the little ones, but the older kids might think the bloody strawberry syrup is cool.
Tidy Mom's Pumpkin Pancakes with Black Cinnamon Syrup Spiders (or spiderwebs):  Spooky and cool.
Taste and Tell's Spiced Ghost Pancakes:  Okay, here's one the younger kids will like!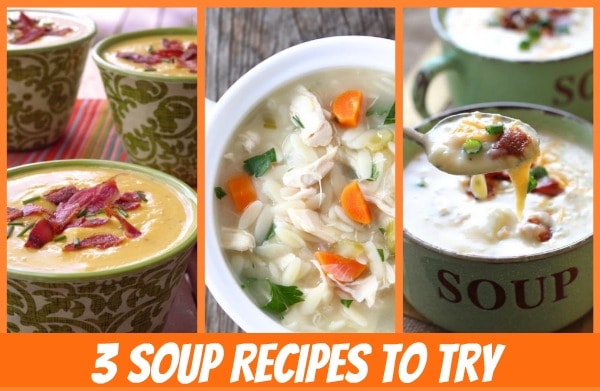 I fell in love with these soup recipes this week:
Noble Pig's Butternut- Boursin Bacon Soup
Two Peas and Their Pod 's Lemon- Chicken Orzo Soup
Baked in Arizona's Potato Soup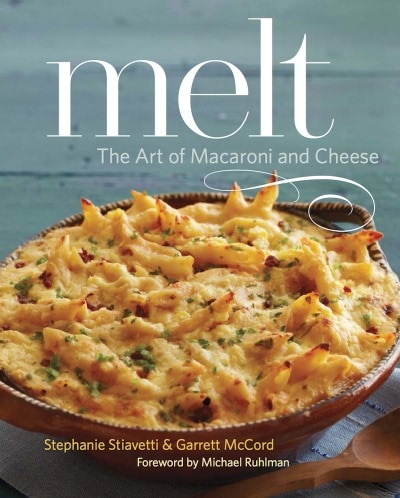 Congratulations to Stephanie Stiavetti and Garrett McCord on the release of their first book:  Melt- The Art of Macaroni and Cheese.  Gourmet Mac-Lovers should pick up this delicious book and make everything in it!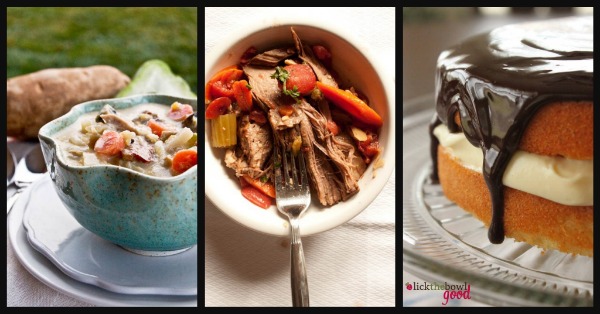 When the Red Sox win the World Series this week (because you KNOW they WILL!!), plan on celebrating with Red Sox / New England themed recipes! >>
Steph's Bite By Bite's New England Clam Chowder (lightened up)
Can You Stay for Dinner's New England (slow cooker) Pot Roast
Lick the Bowl Good's Boston Creme Pie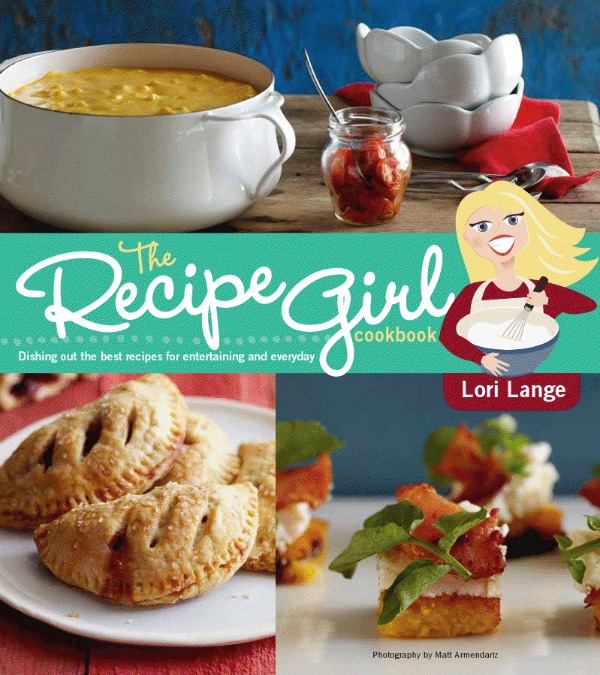 Heather from FarmGirl Gourmet is currently having a giveaway on her site for The Recipe Girl Cookbook (and she's sharing a recipe from the book too!)  Head on over to her site and enter for a chance to win!
**Of course, if you'd like to order your own copy, they are still available on Amazon too!
Have a great week everyone!
Disclosure: There are Amazon affiliate links included within this post.