My favorite bread ever:  Sweet Challah Bread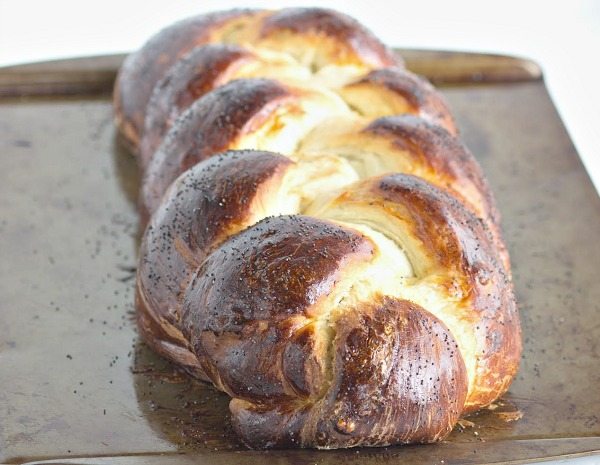 I worked as the after-school daycare coordinator at a Jewish elementary school when I was in college.  The best part about that job was the freshly delivered challah bread that I got to bring home every Friday!  I fell in love with the crispy exterior and the tender egg bread inside.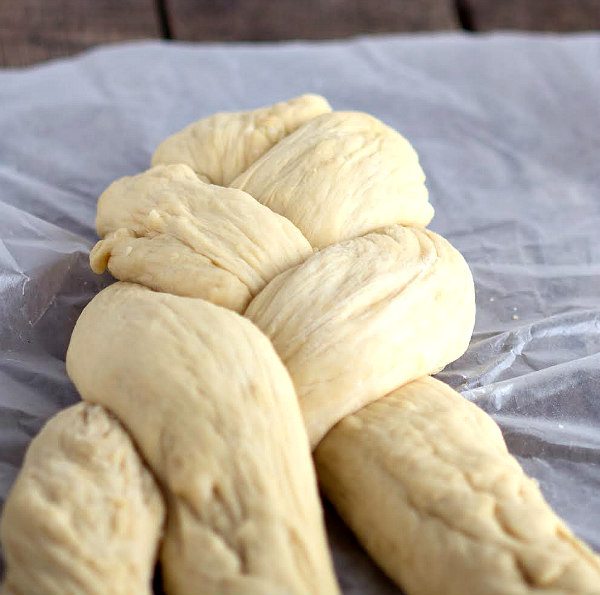 To braid the challah, lay out three ropes of dough, take the dough on the far left and go over the middle dough and under the dough on the right.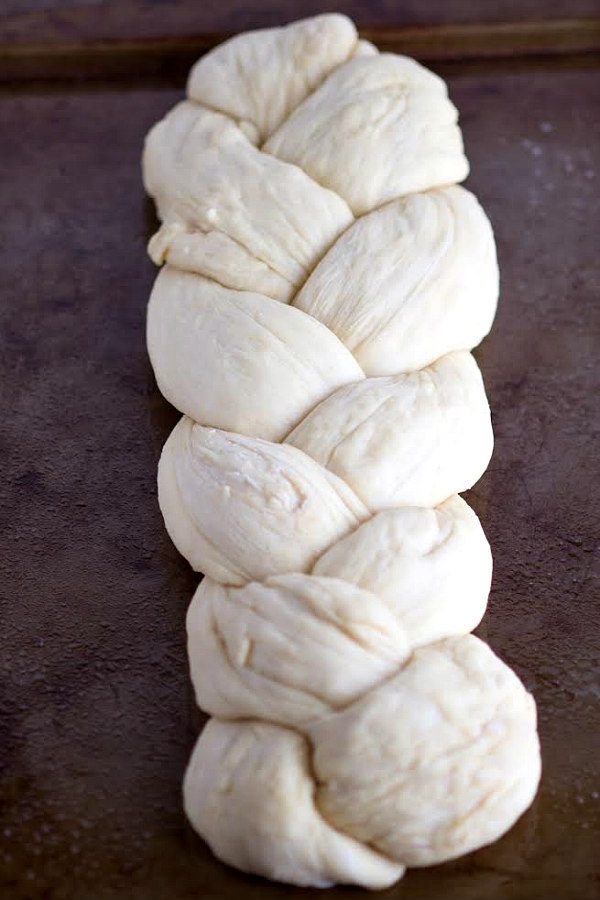 Repeated each time using the dough on the far left until you come to the end of the bread dough. Tuck the ends under to give the bread a finished look on the ends.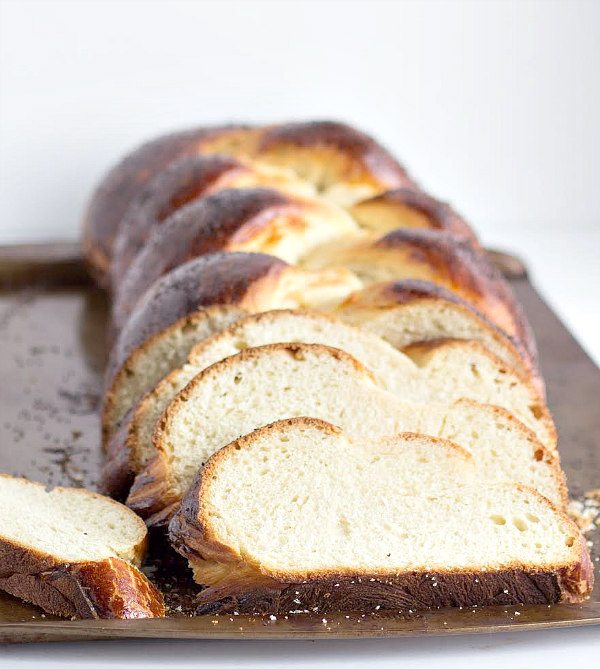 Sweet Challah Bread
Yield:
1 large loaf or 2 smaller loaves
Prep Time: 35 minutes + rising times
Cook Time: 45 minutes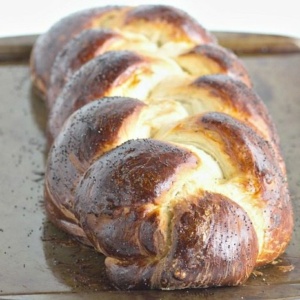 Ingredients:

One .25-ounce envelope active dry yeast
2 tablespoons granulated white sugar
1 1/2 cups warm water (110 to 115 degrees F), divided
5 cups all-purpose flour, divided
2 teaspoons salt
2 large Eggland's Best eggs, beaten
2 tablespoons canola or vegetable oil
1/2 cup granulated white sugar
1 large Eggland's Best egg yolk, slightly beaten
2 tablespoons poppy seeds, optional

Instructions:

In a small bowl, combine the yeast, 2 tablespoons sugar, and 1/4 cup warm water in a small bowl. Let stand for 5 minutes until the yeast is foamy.
Sift 4 1/2 cups flour and salt into a large mixing bowl. Make a well in the center of the dough and drop in the eggs, oil, remaining 1 1/4 cups water, 1/2 cup sugar and yeast mixture. Work the liquids into the dough mixture with your hands.
Turn the dough onto a floured board (or silicone mat), and knead until smooth and elastic- 5 to 8 minutes. Place in a mixing bowl and brush the top with additional oil. Cover loosely with a clean dishtowel and let sit in a warm place to rise for one hour.
Punch down the dough, cover and let it rise again until it has doubled in bulk. Turn the dough out onto the floured board. Divide the dough into 3 equal parts to make one large loaf, or six equal parts to make two smaller loaves.
Flour your hands, then roll each piece of dough into a rope so that they are all of equal length. Braid and place loaves on greased cookie sheet. Cover and let rise until double in size.
Preheat the oven to 375 degrees F. Brush the bread with egg yolk and sprinkle with poppy seeds (if desired). Bake 38 to 45 minutes, or until golden brown.

Tips:

Leftover challah bread makes great French toast!
SOURCE:  RecipeGirl.com
Thank you to Miranda Couse of CookieDoughAndOvenMitt.com for shooting the photos for this post!