This recipe has been featured in a post on The Recipe Girl blog: Paula Deen's Symphony Brownies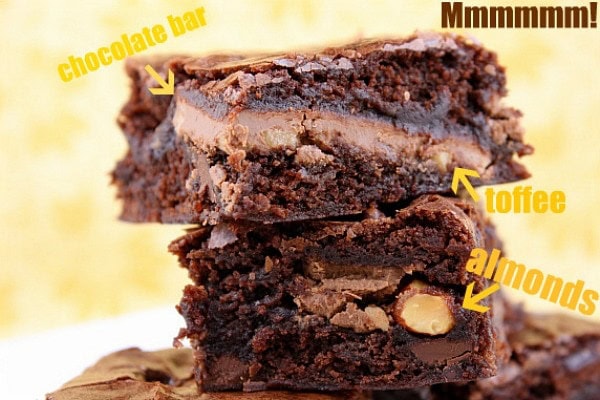 Symphony Brownies
Using an original idea from Paula Deen, these are incredibly simple, but oh MY these are delicious!
Yield:
24 small brownies (or 12 large)
Prep Time: 15 min
Cook Time: 40 min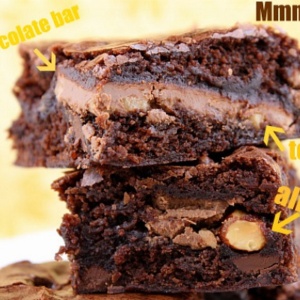 Ingredients:

1 (20-ounce) package (family-sized) boxed brownie mix
2 King-sized almond-toffee Symphony brand candy bars (made by Hersheys)

Instructions:

1. Prepare the brownie mix according to package directions.

2. Line a 9x9-inch cake pan with aluminum foil and spray with nonstick cooking spray. Spoon in half of the brownie batter and smooth with a spatula. Break apart the candy bar into sections and space them out so they cover the surface of the brownie batter. Cover with remaining batter.

3. Bake according to package directions (mine took 40 minutes). Let cool completely, then lift from the pan using the edges of the foil.