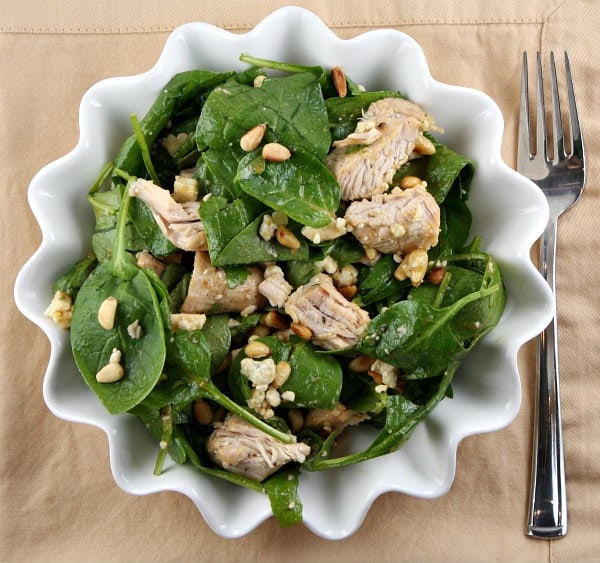 Turkey Spinach Salad with Chutney Vinaigrette
Yield:
4 servings
Prep Time: 15 min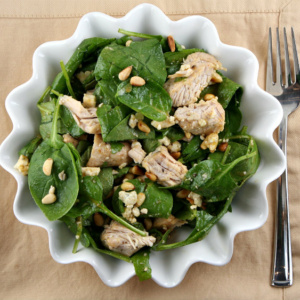 Ingredients:

DRESSING:
1/2 cup mango chutney (Major Grey's brand is good)
1/4 cup peanut oil
2 tablespoons worcestershire sauce
2 tablespoons malt vinegar

SALAD:
1 1/2 10-ounce packages ready-to-use spinach, stems trimmed, leaves torn into bite-sized pieces
2 1/2 cups cooked turkey, cut into 1/2-inch cubes
4-ounce package crumbled blue cheese or Gorgonzola
3/4 cup pine nuts, toasted

Instructions:

1. In a blender, mix together chutney, oil, worcestershire sauce and vinegar until smooth.

2. Combine spinach, turkey, cheese and pine nuts in a large bowl. Pour enough dressing over to coat salad. Toss to blend. Season salad to taste with salt and pepper.

Tips:

*Dressing can be made up to 2 days in advance. Cover and refrigerate.
*To toast pine nuts, place them in a dry pan over low heat. Stir often until they begin to brown.