Basic frosting recipe, perfect for tinting and icing cakes or cupcakes.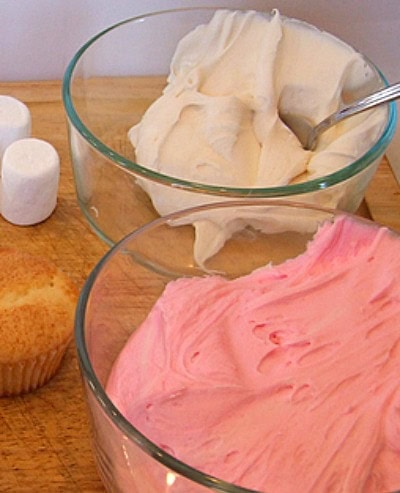 Vanilla Buttercream Frosting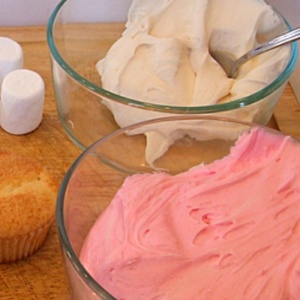 Yield:
3 cups (enough for 24 cupcakes)
Prep Time: 10 min
Ingredients:
1/2 cup butter, at room temperature
1 (3 ounce) package cream cheese, at room temperature
1 (16 ounce) package powdered sugar
1/4 cup milk
1 teaspoon vanilla extract
coloring or gel paste, optional
Directions:
In a large bowl, use electric mixer to beat butter and cream cheese at medium speed until creamy. Gradually add powdered sugar, beating at low speed until blended. Increase speed to medium, and slowly add milk and vanilla, beating until smooth. Beat in drops of color if you wish to tint the frosting.
Tips:
*Add additional powdered sugar if you need to thicken it a bit.