In my most humble opinion, this is the best sort of cake in the world:  Vanilla Pound Cake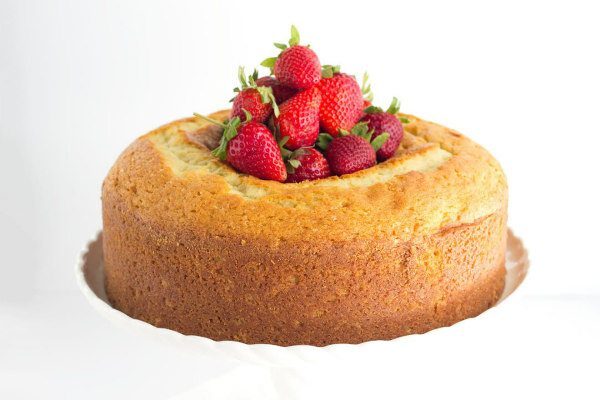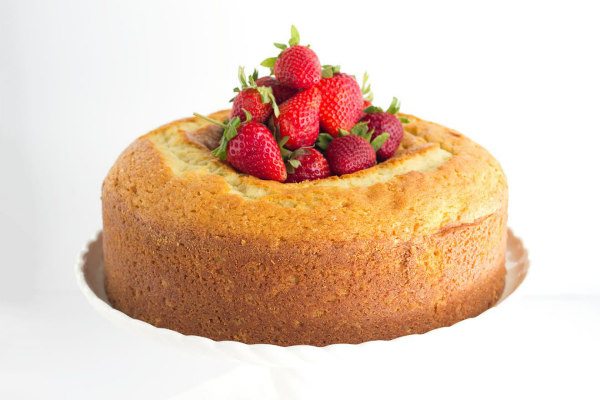 Y'all can take your chocolate cakes with thick layers of chocolate frosting, but I'll take a vanilla cake over chocolate any day.  And I think pound cake is the absolute bee's knees.  I love a cake that is dense, full of vanilla flavor, and so hearty that you can practically taste the butter.
This recipe does not have a pound of butter in it (as some pound cakes do), but it turns out the most tender cake anyways.  Buttermilk and plenty of eggs help with that nice texture.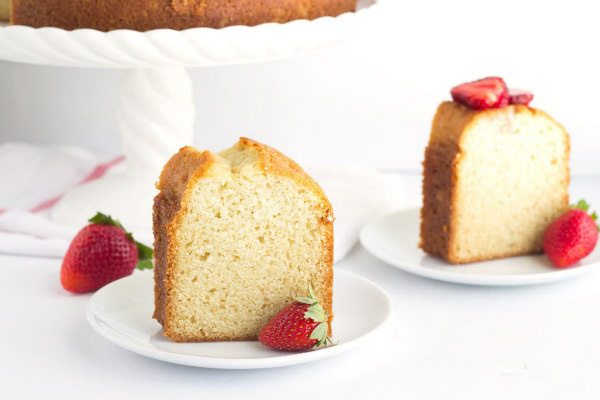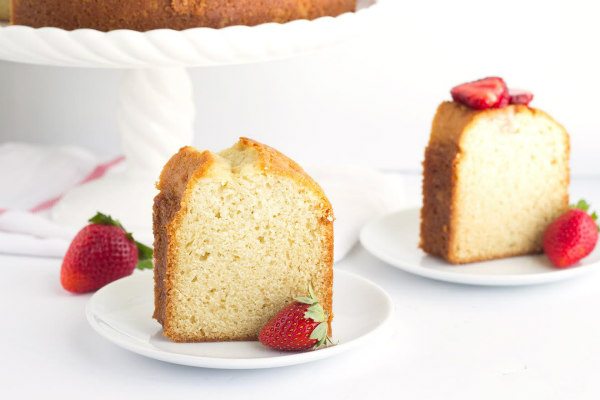 Add some berries to your slices, and I'd add a big spoonful of sweetened whipped cream too.  If you can handle turning your oven on this time of year, this happens to be the perfect summery dessert.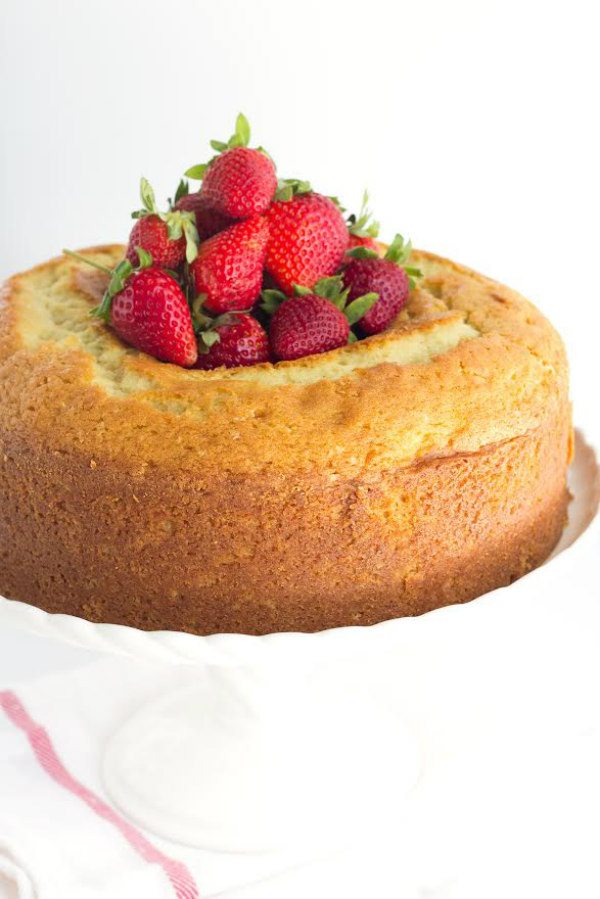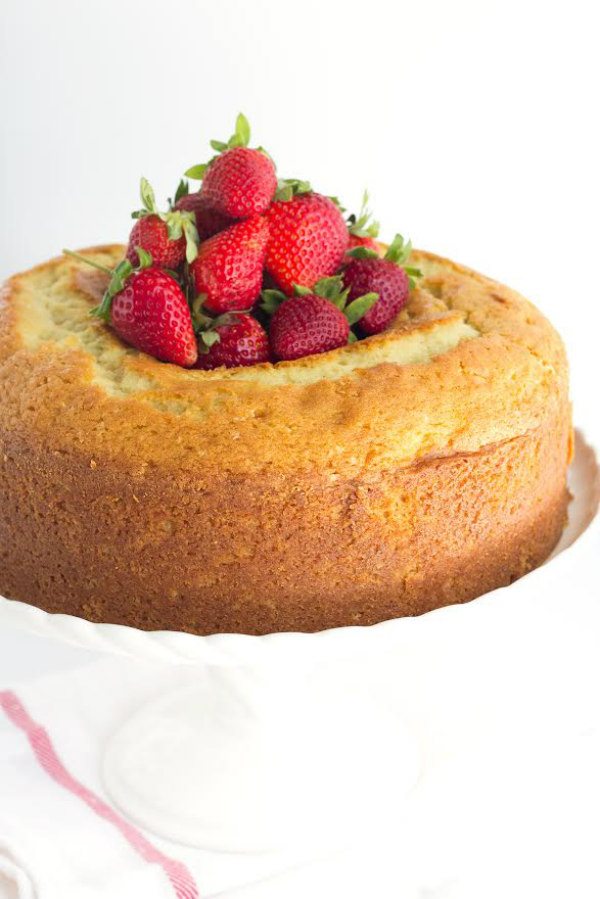 Thank you to Miranda from the CookieDoughAndOvenMitt.com blog for shooting beautiful photos of this pound cake for me.  I think Miranda certainly captured how delicious it truly is!
Vanilla Pound Cake
Yield:
12 servings
Prep Time: 25 minutes
Cook Time: 50 minutes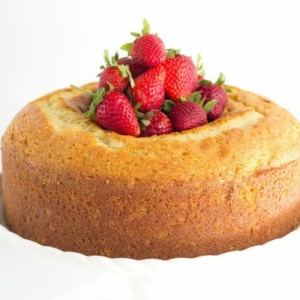 Ingredients:

2 cups granulated white sugar
3/4 cup (1 1/2 sticks) butter, softened
4 large Eggland's Best egg whites
2 large Eggland's Best eggs
1 1/2 tablespoons vanilla paste or 1 1/2 tablespoons vanilla extract
3 cups all-purpose flour
1 1/2 teaspoons baking powder
1/2 teaspoon salt
1 cup lowfat buttermilk
assorted fresh fruit for garnish (+ whipped cream, if desired!)

Instructions:

Preheat oven to 350°F. Coat a 10-inch tube pan with cooking spray. Set aside.
Use an electric mixer to combine the sugar and butter at medium speed until well- blended, about 4 minutes. Add the egg whites and eggs, one at a time, beating well after each addition. Beat in the vanilla.
Combine the flour, baking powder and salt in a bowl, and whisk to blend. Add the flour mixture to the sugar mixture alternately with the buttermilk, beginning and ending with the flour mixture. Pour the batter into the prepared pan; bake around 50 minutes, or until a toothpick inserted into the center comes out clean. Cool in pan 10 minutes; remove from pan and cool, upright, on a wire rack.
Slice the pound cake and serve with fresh fruit and whipped cream, as desired.
SOURCE:  RecipeGirl.com
Here are a few more  pound cake recipes you might enjoy: