A quick and easy Veal Saltimbocca recipe: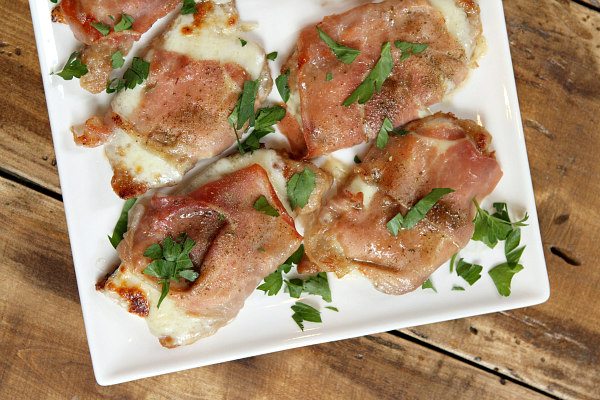 When I made this recipe, it had been a long time since I had tasted veal of any kind.  It's never a meat that I think of getting when I'm at the market.  I'm SO GLAD I grabbed some for this recipe.  My family was crazy about how this one turned out- so good!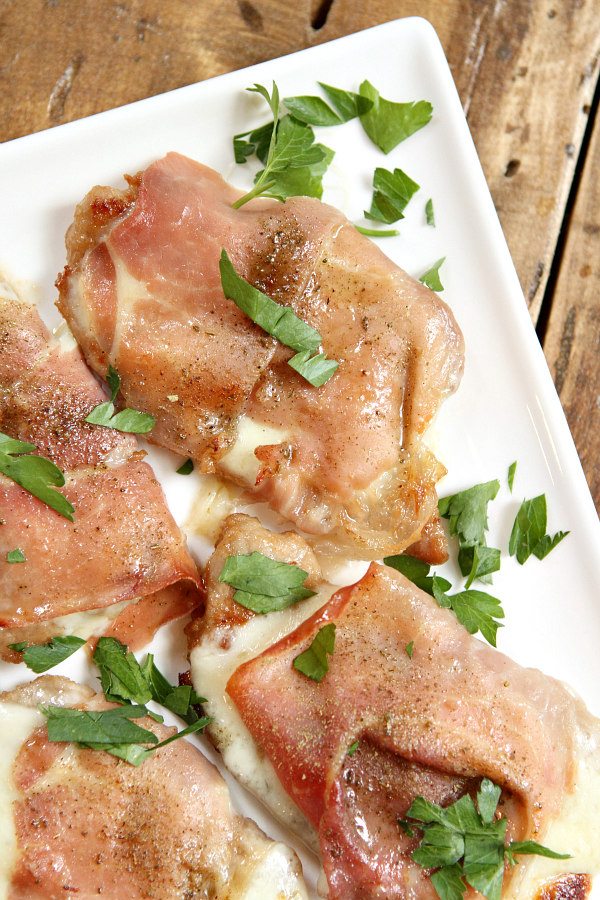 Veal Saltimbocca
Yield:
4 servings
Prep Time: 25 minutes
Cook Time: 10 minutes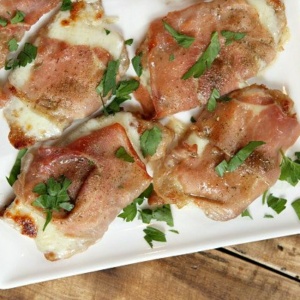 Ingredients:

dash of salt
1/2 cup all-purpose flour
4 cutlets of veal, thinly sliced
1/4 cup (1/2 stick) butter
1/4 cup Marsala wine
1/2 cup chicken broth
4 slices prosciutto ham, thinly sliced
4 slices mozzarella cheese
poultry seasoning to taste
fresh chopped parsley

Instructions:

Mix salt and flour in a wide flat bowl. Dip veal cutlets to coat and sauté in butter until lightly browned. Add wine and simmer 2 to 3 minutes. Add broth and stir until thickened.
Cover each cutlet with 1 slice of ham and cheese. Sprinkle with poultry seasoning. Place under broiler until cheese melts. Baste veal with sauce and return to broiler for about one more minute.
Top with parsley and serve at once.
SOURCE:  RecipeGirl.com