This recipe has been featured in a menu on the site: Beach House Barbecue.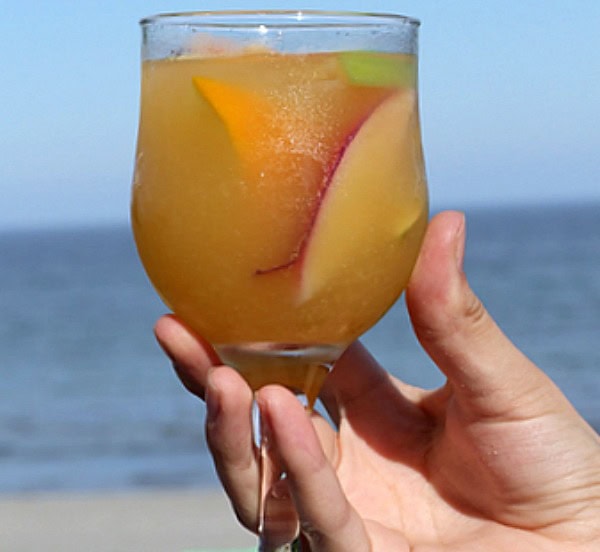 White Peach Sangria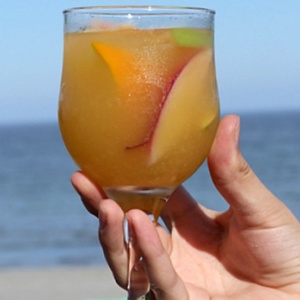 Wonderful summer cocktail when peaches are at their ripest!
Yield:
6 servings
Prep Time: 20 min + chilling time
Cook Time: 2 min
Ingredients:
1 bottle dry white wine
3 ounces brandy
2 ounces triple sec
1 cup orange juice
1 cup pineapple juice
2 ounces simple syrup (*see tips below...)
3 ounces white peach puree (*see tips below...)
Directions:
Place all ingredients in a pitcher and stir to mix. Refrigerate at least 8 hours or up to 48 hours. Serve over ice.
Tips:
*To prepare simple syrup: mix equal parts of sugar and water brought to a boil for 2 minutes in a small saucepan and then cooled- leftover syrup can be stored in a tightly sealed container in the refrigerator for up to 1 month.
*To make peach puree: peel white peaches, remove pits and puree in a blender with a small amount of water and equal amounts of peeled and sliced apples and orange segments.
Source: RecipeGirl.com (Adapted slightly from Bobby Flay)