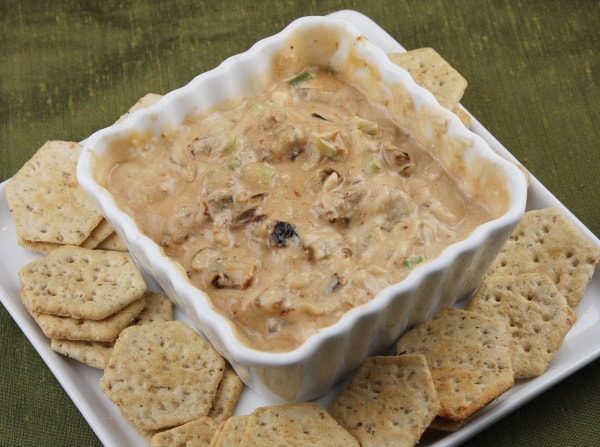 Yield: 3 to 4 cups of dip
Prep Time: 15 minutes
Cook Time: just a few minutes in the microwave
Asiago Cheese Dip
Breweries serve up some of the best grub around. This recipe originated at Rock Bottom Brewery.
Ingredients:
1/2 cup sun-dried tomatoes (dried, not in oil)
hot water for soaking
1 1/2 cups Asiago cheese, shredded
1 cup mayonnaise (low fat is fine)
1 cup sour cream (low fat is fine)
1/2 cup green onions, chopped
1/3 cup chopped fresh mushrooms
Directions:
1. Soften sun-dried tomatoes in hot water, drain and chop.
2. Combine tomatoes with remaining ingredients and mix well.
3. Place in a serving dish and carefully warm through in a microwave oven for about 30 seconds (or until mixture is about 140°F.) Stir.
4. Serve with pita bread or beer bread, sliced and toasted, or tortilla chips.
Tips:
*If preferred, the mixture may also be warmed in a 350 degree oven for about 5 minutes, until desired temperature.
One Response to "Asiago Cheese Dip"
Leave a Comment