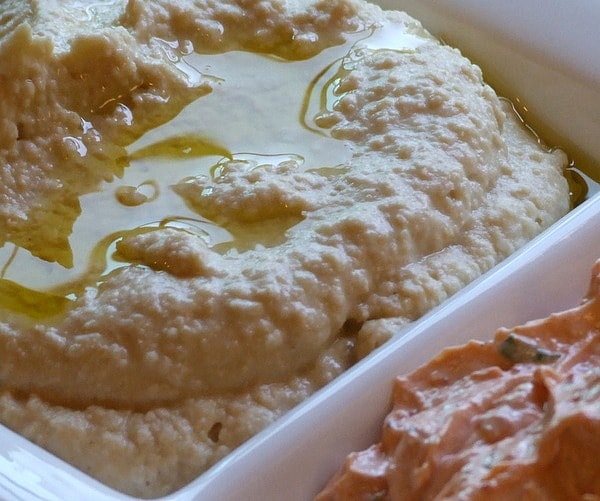 Hummus
Yield: About 3 cups Servings: 12 to 14
Ina Garten's hummus recipe is creamy, delicious and easy-to-make. A drizzle of olive oil and a sprinkle of cumin make this appetizer complete.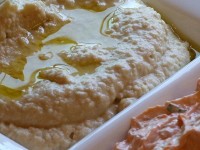 Ingredients:
4 garlic cloves, minced
2 cups canned chickpeas, drained, liquid reserved
1 1/2 teaspoons kosher salt
1/3 cup tahini (sesame paste)
6 Tablespoons freshly squeezed lemon juice (about 2 lemons)
2 Tablespoons water or reserved liquid from the chickpeas
8 dashes hot sauce (more or less, as desired)
good olive oil
Directions:
Place all of the ingredients into a food processor and process until the hummus is coarsely pureed. Taste, for seasoning, and serve chilled or at room temperature. Drizzle a little bit of olive oil on top before serving. Serve with veggies or crackers.
Tips:
*Use the reserved chickpeas liquid to thin out the hummus until you reach desired consistency.
*Reader Tip: Sprinkle cumin on top of the olive oil.
Recipe Source: Adapted from The Barefoot Contessa Cookbook
Leave a Comment