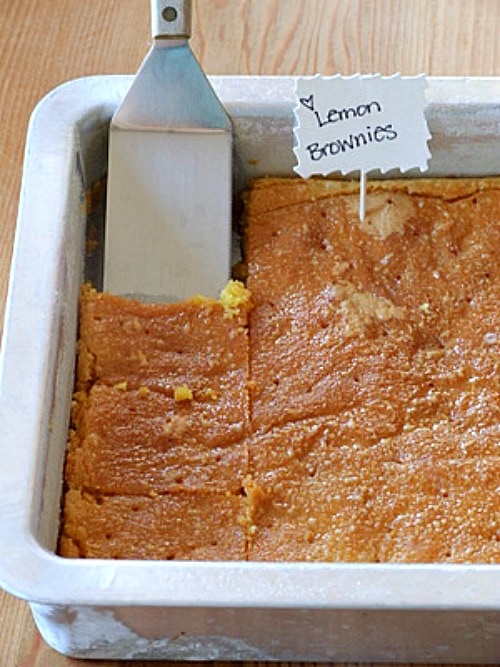 Yield: 24 brownies
Prep Time: 15 min
Cook Time: 25 min
Lemon Brownies
These are one of those quick and easy dessert recipes. They're not really "brownies" per se, but they cook up just like brownies and easily become an addicting favorite.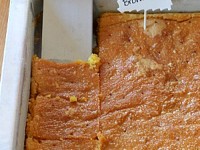 Ingredients:
BROWNIES:
One 18-ounce box lemon cake mix
One 3-ounce package lemon gelatin (small box of jello mix)
1/2 cup vegetable or canola oil
3 large eggs
GLAZE:
1 cup powdered sugar, sifted
1/2 cup freshly squeezed lemon juice
Directions:
1. Preheat oven to 325°F. Grease and flour a 13x9-inch pan.
2. In a medium bowl, mix brownie ingredients with electric mixer (batter will be thick). Spread into prepared pan.
3. Bake 25 to 30 minutes, until golden brown and slightly firm to touch.
4. While brownies are baking, mix the sugar and lemon juice in a small bowl with a wire whisk until smooth.
5. Poke holes into hot brownies with a toothpick. Spoon glaze all over the top.
6. Cool cake completely, and then cut into squares.
Leave a Comment