Pumpkin French Toast with Crunchy Cinnamon Crust
Yep, it's almost fall… so the fall recipe experimenting begins! It's a bit too early though… I went to 4 markets before I could actually find a can of pure pumpkin puree. Apparently, it's a "seasonal" item. But since I'm one of those people who will drive to the end of the earth to find what I need for a recipe, I endured the lengthy search. I'll do anything for a recipe that I'm determined to make, and I'll do anything for my boy… who has been craving pumpkin… and French Toast. I put together a little fall breakfast for my #1 Taste Tester: Pumpkin French Toast with Crunchy Cinnamon Crust.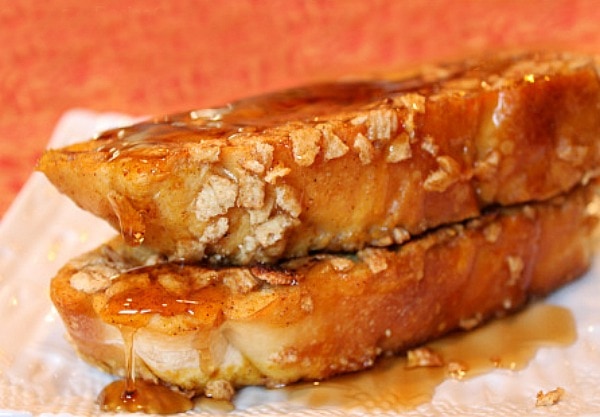 It was a rather simple breakfast feast to put together, actually. A loaf of French bread had been sitting on the counter for a couple of days (the best kind for real French toast), and it was just waiting for me to think of a way to use it up.  I cut it into 3/4-inch to 1-inch slices and began with the regular French toast stuff… eggs, milk and cinnamon, but with added whipping cream, nutmeg, a splash of sugar and pumpkin, of course. And I wrestled the box of Cinnamon Toast Crunch cereal out of my 8 year old's hands and covered egg-dipped toast in a crushed cinnamony crumbs.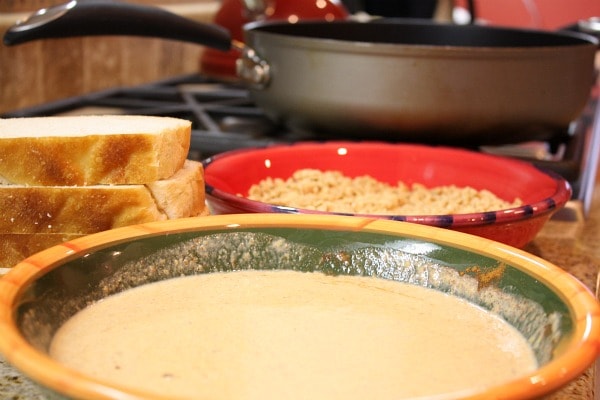 A quick searing on both sides, keeping the skillet covered while cooking, and it turned out golden brown & ready for syrup.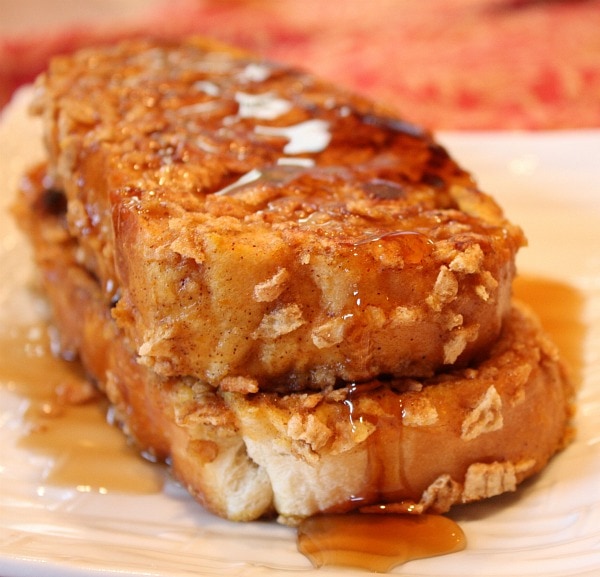 There's the distinct flavor of pumpkin in this French toast, and the bread absorbs all of the wonderful spices. The cinnamony crust is optional, but I thought it added a unique twist to the recipe. The bread stays soft and pillowy inside, and then a crusty layer forms on the outside.  My little guy gushed about the Pumpkin French Toast so much that I had to make a slice for myself too. I'm never a very good critic about my own cooking… always thinking things could be a little better or aren't quite right, but I have to say that I thought this was really, really excellent. It was an unexpected recipe success, and I had to stop myself from eating a second piece. And then I went to the gym, so I can justify making this again tomorrow 🙂
This recipe can be found here: Pumpkin French Toast
48 Responses to "Pumpkin French Toast with Crunchy Cinnamon Crust"
Leave a Comment