Easter Appetizers: Bacon- Balsamic Deviled Eggs
Deviled Eggs have always been a favorite appetizer of mine. Mom made them with just mayonnaise and a little celery salt and always sprinkled them with paprika. As simple as they were, they disappeared from their platter with ease. I still make Mom's simple recipe once in a while. The kids seem to like them without added crunch, etc. But for a pre-Easter feast that I hosted recently, I served up a gourmet version of the deviled egg: Bacon- Balsamic Deviled Eggs.
The secret to hard-boiling perfect eggs:
Place the eggs in a pot in a single layer, cover with water, cover the pot and bring to a boil. Turn off the heat & let the eggs sit in the hot water for 15 minutes. Drain & cool down the eggs with cool water. Peel & your eggs should be perfectly hard-boiled.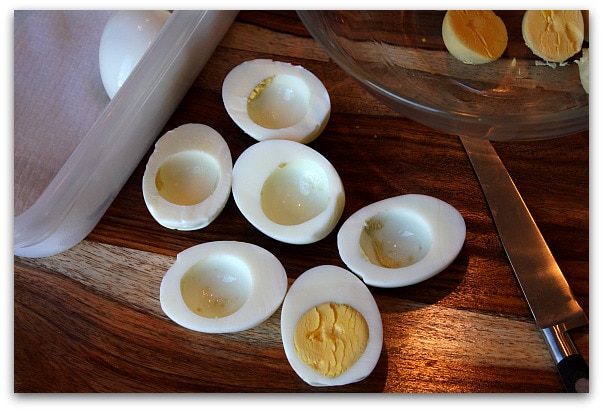 Use a sharp knife to slice the eggs in half. Dump the cooked yolk in a bowl and place the white halves on a platter.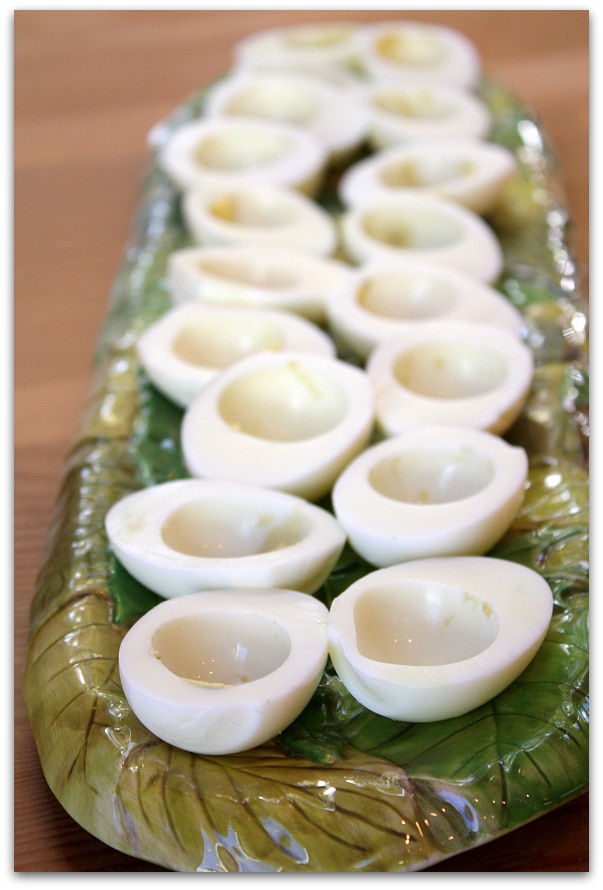 Mash the egg yolks and mix with mayo, bacon, celery salt, onion, pepper, balsamic vinegar and a little sugar. Spoon the mixture into the egg halves or use a piping bag if you want it to look a little more fancy. Though mine look pretty fancy the way the mixture is piped on… I used a piping bag with a too-small tip & it was a pain in the ass. The bacon kept getting stuck in the tip & caused quite the headache. If you wish to use a piping bag/tip, be sure to mince the bacon finely and use a tip that is large enough to push the chunks through 🙂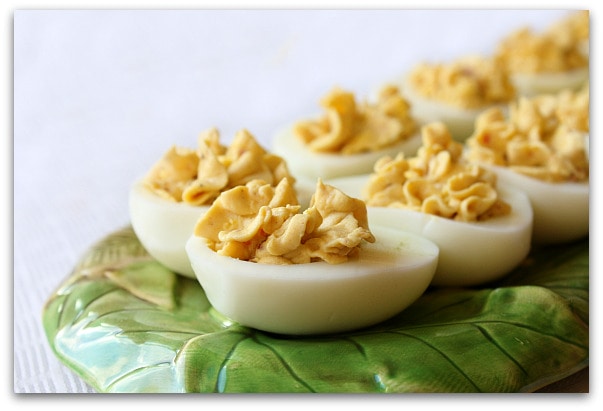 Top each appetizer with a tiny sprig of parsley. Optional, of course, but you can see how much color it adds.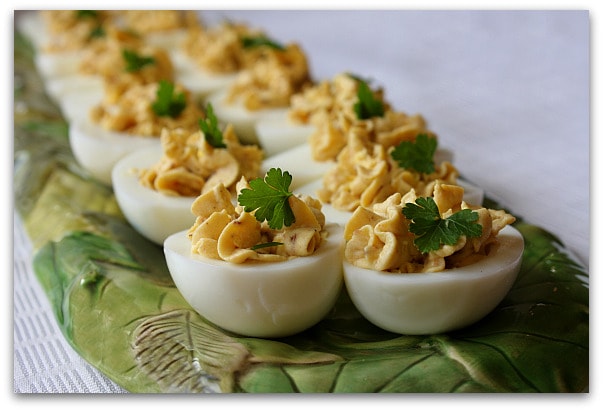 Adults gobbled these up at our party, and some of the less-picky kids did too. I thought they were a delicious change from the usual, simplistic deviled egg recipe.
This recipe can be found here: Bacon- Balsamic Deviled Eggs
24 Responses to "Easter Appetizers: Bacon- Balsamic Deviled Eggs"
Leave a Comment