Are you baking for the holidays yet? You should be. Yep, you should. You should be baking up all kinds of yummies and freezing them to share with friends and family over the next few weeks. Here are 25 of my favorite Christmas recipes from the last several years… maybe they'll become your favorites too 🙂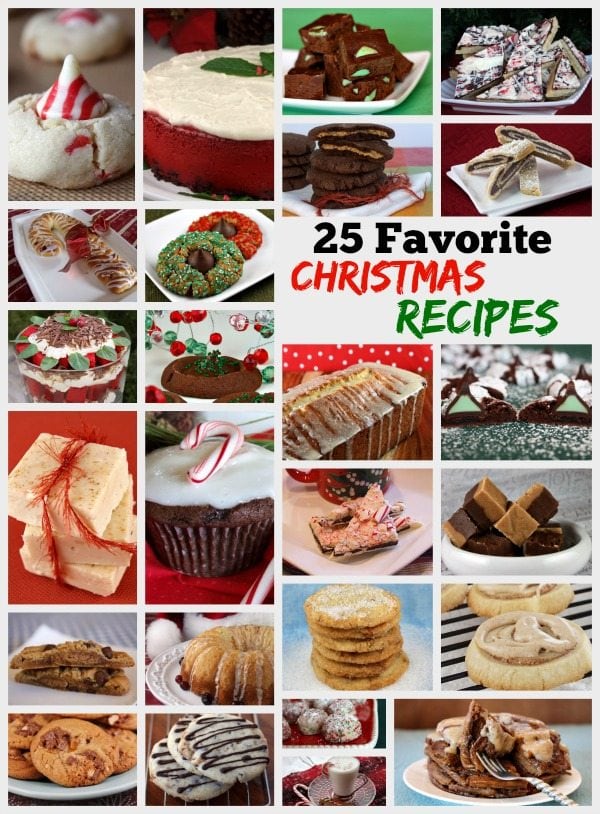 Just click on the recipe title to reach the printable recipe.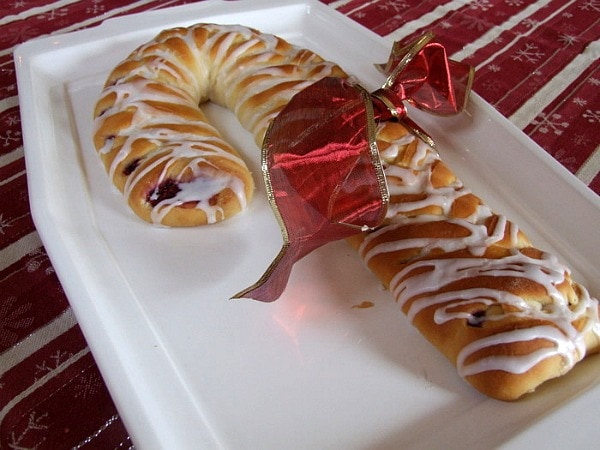 Candy Cane Coffee Cake: This one isn't as difficult as it may seem. I made this one several years ago and brought it to a Christmas brunch, where it was a big hit.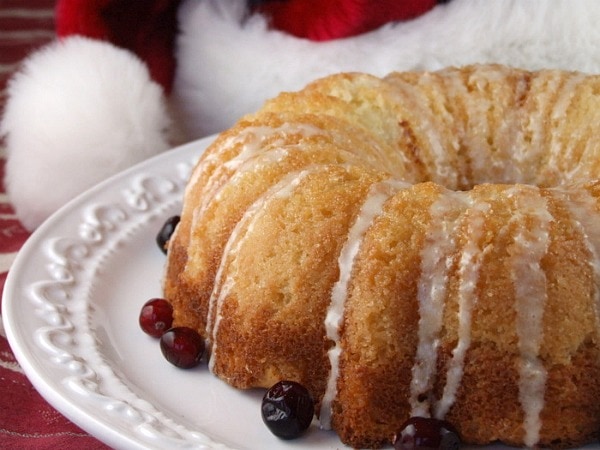 Overnight Eggnog Coffee Cake with Nog Glaze: I made this one Christmas… just to make it… cause we love egg nog. It's good.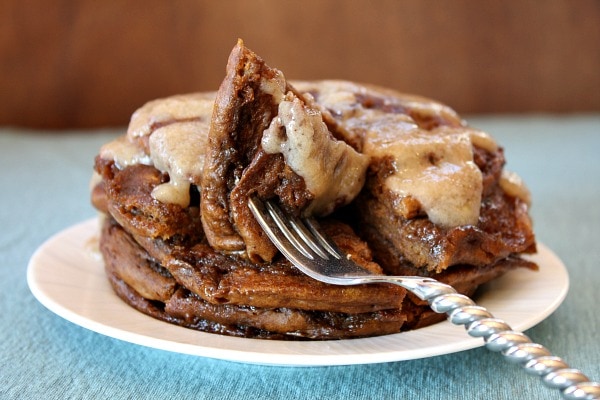 Gingerbread Cinnamon Roll Pancakes: If you like my Cinnamon Roll Pancakes, you'll probably like these too- the holiday version.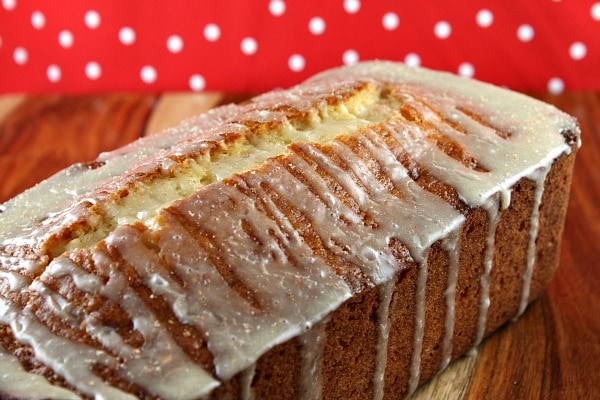 Glazed Eggnog Bread: Wrap this one up, tie it with a bow, and give it as a holiday gift.
Candy Cane Kiss Cookies: If you've ever sampled Hershey's minty specialty kisses, you know that they are totally addicting. These cookies are made with the Candy Cane Kiss version- super addicting, and perfect for these cookies. These cookies freeze well.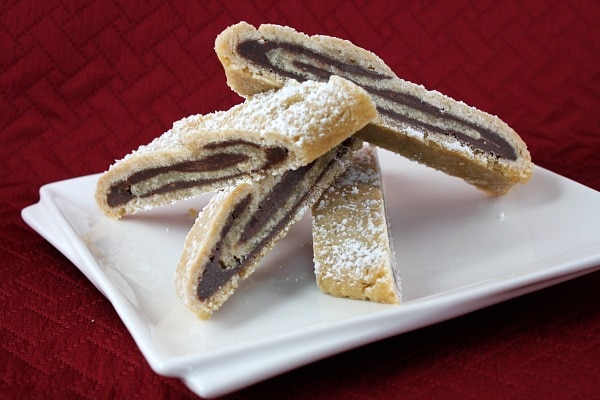 Bake and Slice Chocolate Swirls: My family has been making these for as long as I can remember. For Christmas we add some green and red sprinkles to the powdered sugar topping. These cookies freeze well.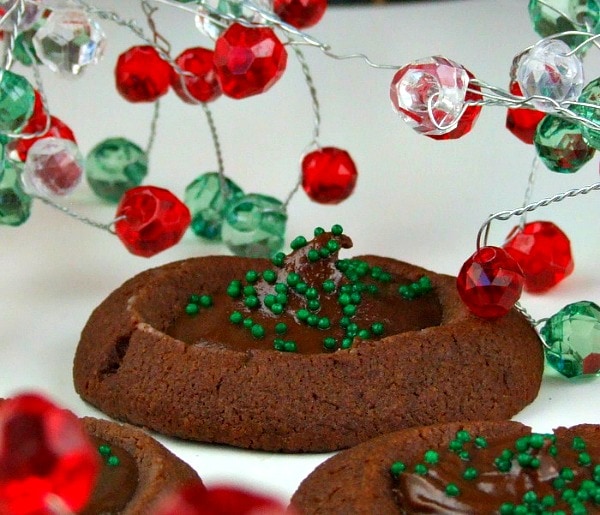 Chocolate Mint Thumbprints: These are some delicious chocolate thumbprint cookies with a delicious minty filling. A few added sprinkles make it festive.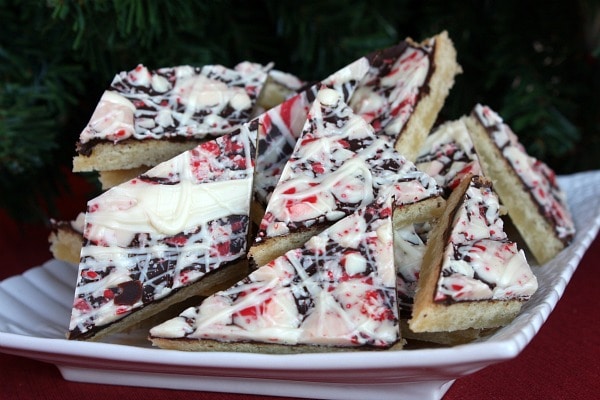 Chocolate- Peppermint Bark Cookies: You know that Peppermint Bark that is so addictive?? Yeah, well these are those in cookie-form. They're addictive too. These cookies freeze well.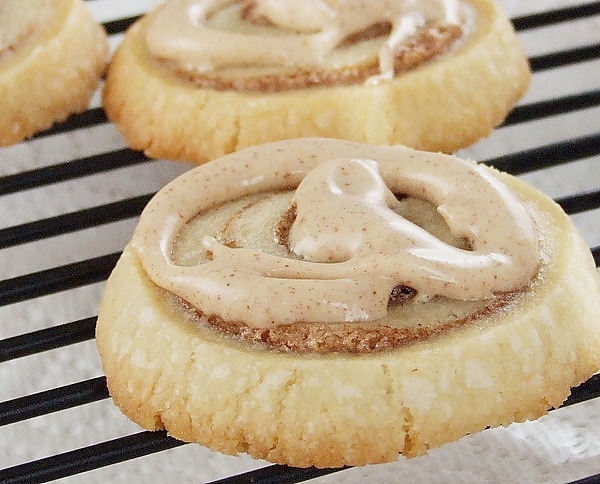 Cinnamon Bun Cookies: Dear Cinnamon Roll Fans- you will love them as cookies too 🙂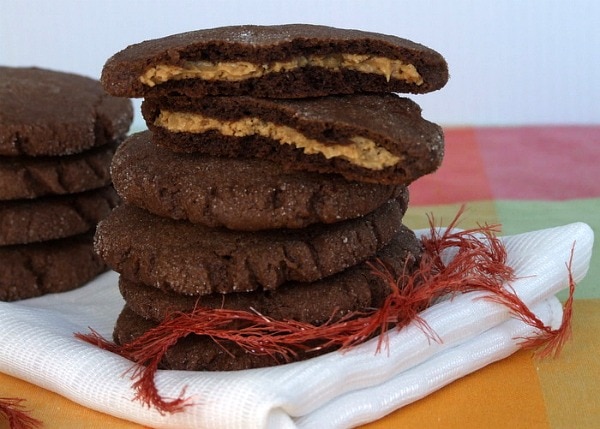 Magic in the Middles: Chocolate + Peanut Butter Fans will bite into this chocolate cookie and get a peanut butter surprise inside. These cookies freeze well.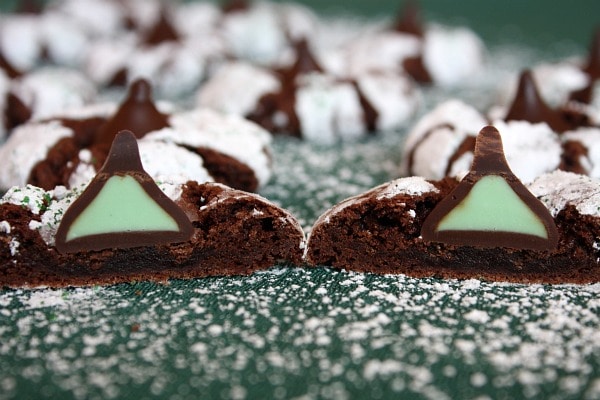 Mint Kiss Kiss Crinkles: Again with the Kisses… these are the "Mint Truffle" variety- SOOOO good in these mint chocolate cookies. These cookies freeze well.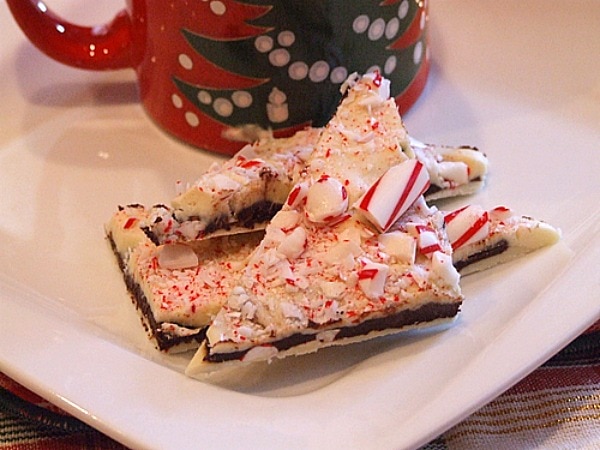 Layered Peppermint Crunch Bark: Reminiscent of the peppermint bark that you can buy at Williams- Sonoma and other places, but it has a chocolate layer too! This bark freezes well.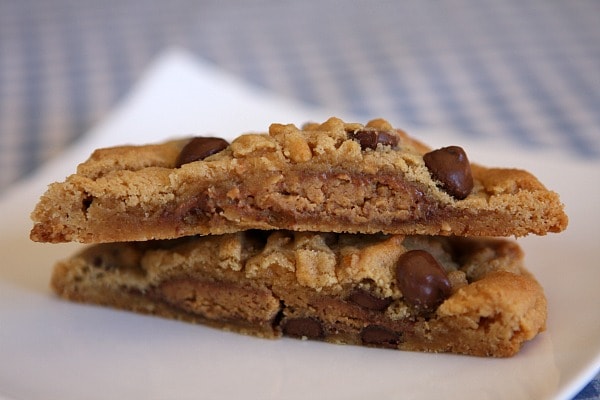 Reeses- Stuffed Peanut Butter- Chocolate Chip Cookies: This has to be one of my favorite cookie recipes E.V.E.R. There is something about biting into a chocolate chip cookie and finding a big old Reeses hidden inside that is pretty wonderful. These cookies freeze well.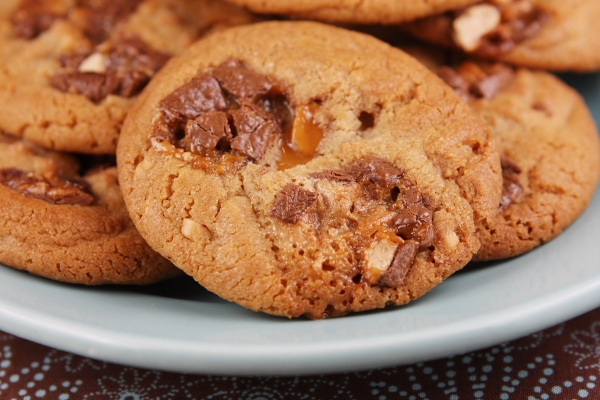 Snicker's Bar Cookies: Since I'm a candy-bar-in cookies-addict, I had to recommend these too. There is everything right about adding snickers bars to cookies. These cookies freeze well and ship well.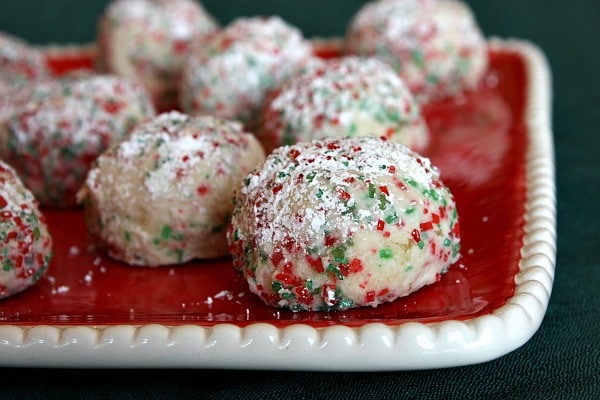 Snowballs: Here's a flaky little snowball cookie with a chocolate- peanut butter center. These cookies freeze well.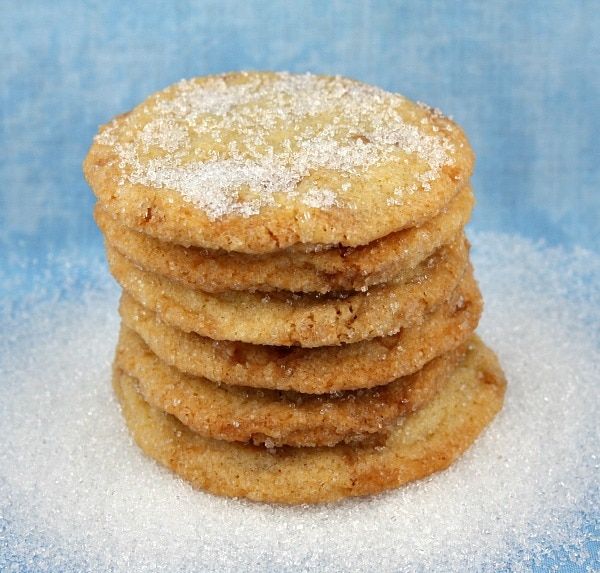 Sparkling Butter Toffee Cookies: These ship well and they freeze well too. They're a pretty, sparkly, delicious cookie.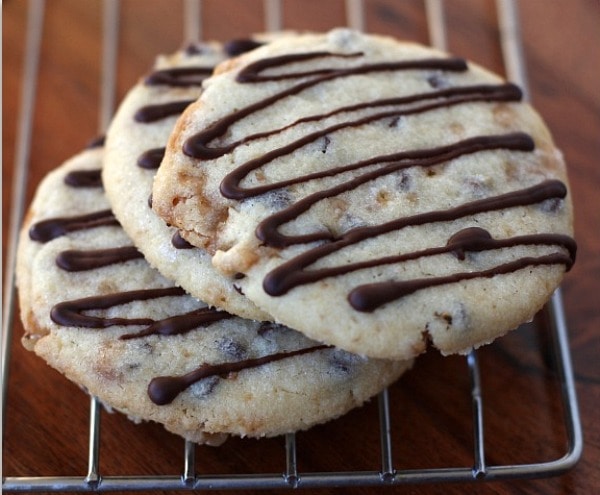 Toffee- Chocolate Chip Cookies w/ Chocolate Drizzle: Here's another cookie that freezes well and ships well. Just a great cookie with decorative chocolate drizzle.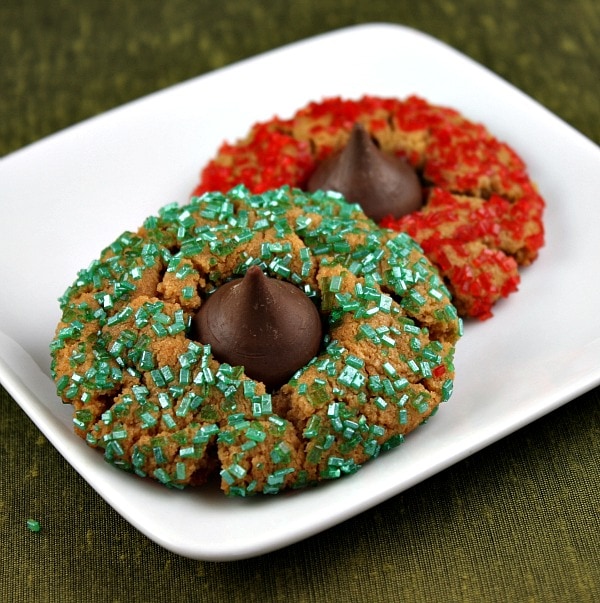 Flourless Peanut Butter Kiss Cookies: Yay- a gluten free choice! These taste just like the original PB Kiss cookies, but they're gluten free. They freeze well.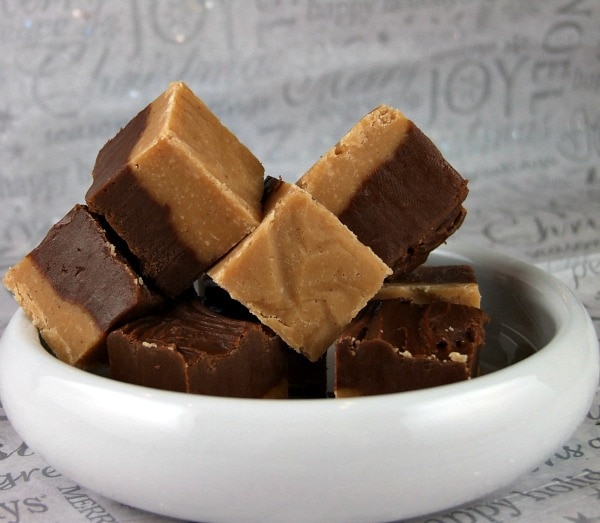 Chocolate- Peanut Butter Fudge: A layer of peanut butter fudge and a layer of chocolate fudge. So the best of both worlds! I don't have too much trouble freezing fudge- it stays pretty nice.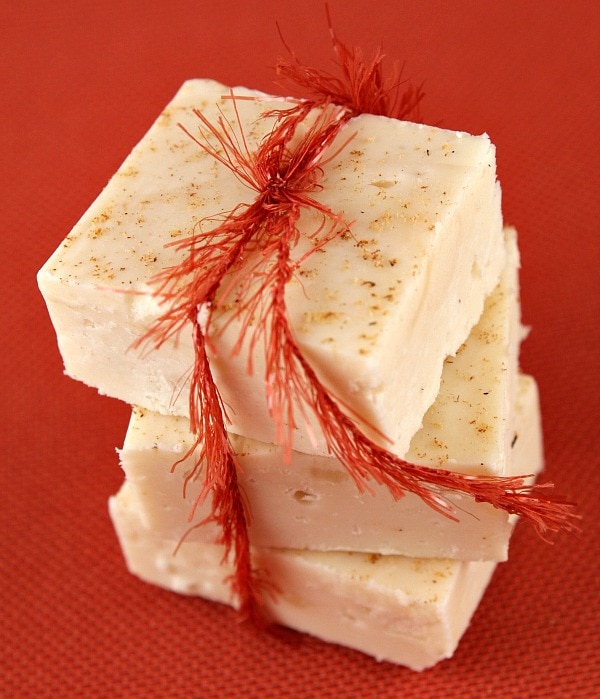 Eggnog Fudge: If you're an egg nog fan, this is a fun choice for fudge. It's creamy and egg noggy. I find that it freezes well.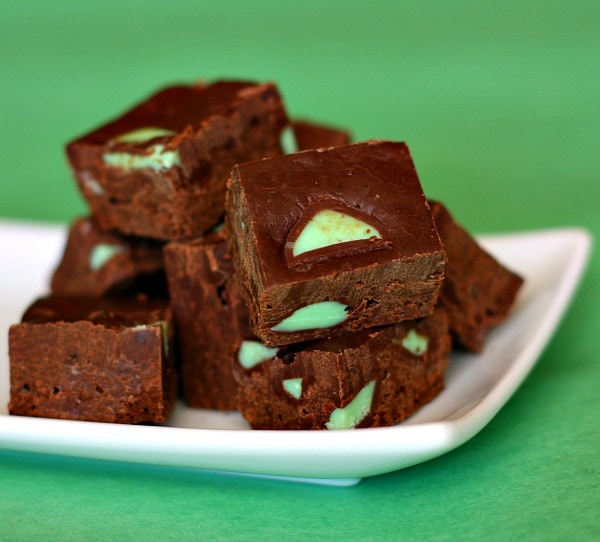 Mint Truffle Fudge: Minty chocolate fudge with Mint Truffle Kisses tucked inside. Good idea, eh? This freezes well too.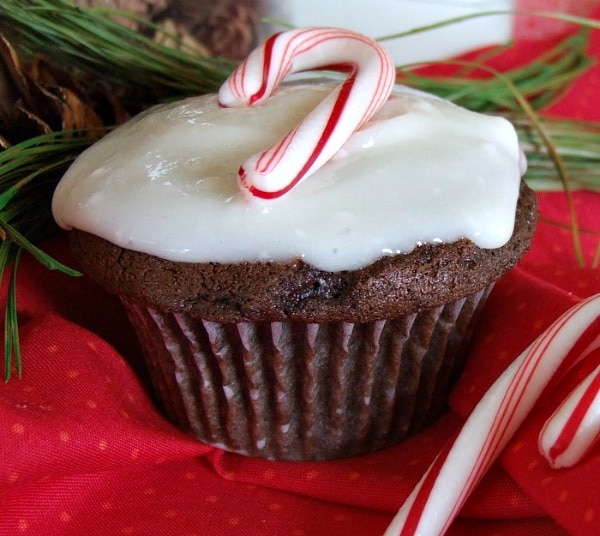 Chocolate Cupcakes with Peppermint Icing: Chocolate cupcakes with a simple peppermint icing, and made cute with colorful candy cane decor.
Red Velvet Cheesecake: Super festive and totally velvety and delicious cheesecake. This one is for devoted red velvet fans.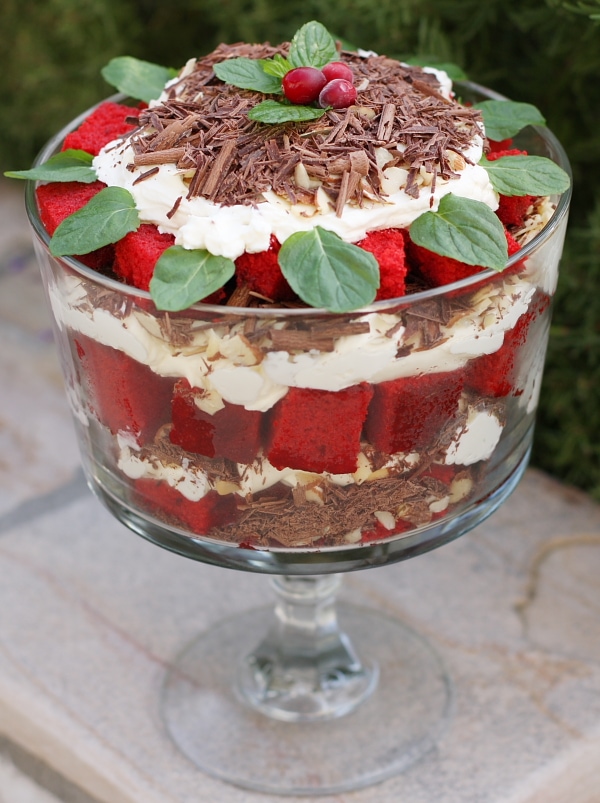 Red Velvet Cake Trifle: A cake trifle with creamy layers and chocolate. It's so pretty and impressive.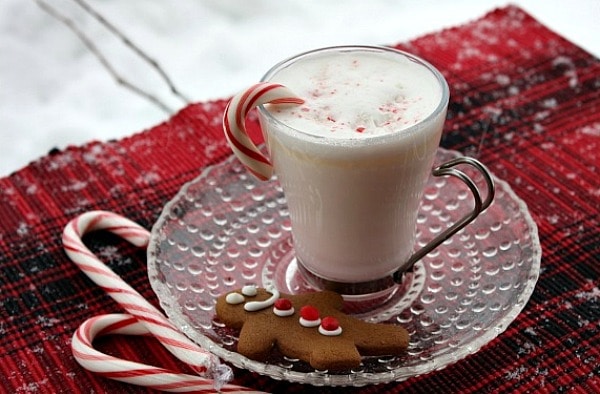 White Chocolate- Peppermint Hot Chocolate: One to keep you warm this holiday season. Tuck a mini candy cane on the side to keep things looking holiday-ish.

What will you be trying this holiday season?