A wonderful friend in our Gourmet Dinner Group is from Peru. She travels all over South America on business, and she comes back with the most amazing rustic plates and dishes, and she collects authentic recipes and food experiences along the way.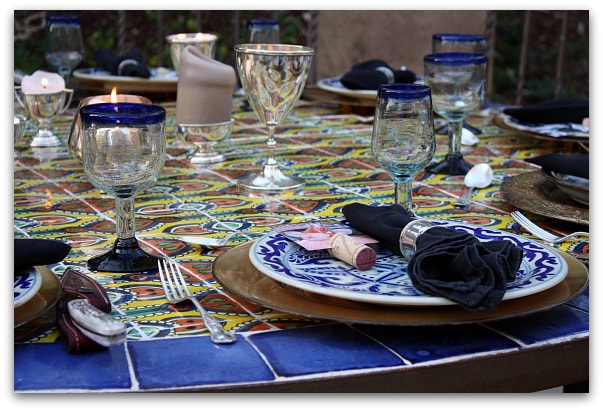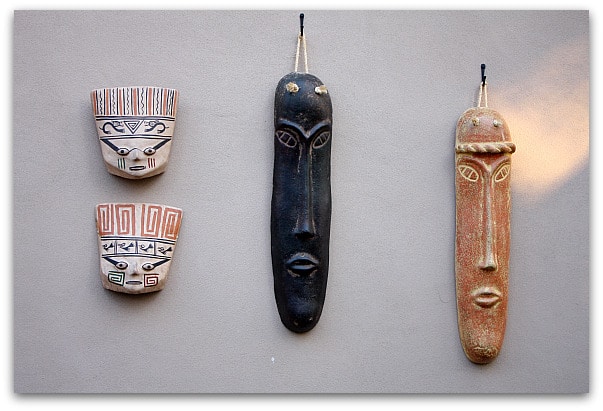 Her husband has spent many years living in Mexico, and he's a true grill-master. He grills up things (all-day long, sometimes) that he could never begin to explain how to make yourself. Which is probably why he had this wonderful stone hearth barbecue built in his backyard…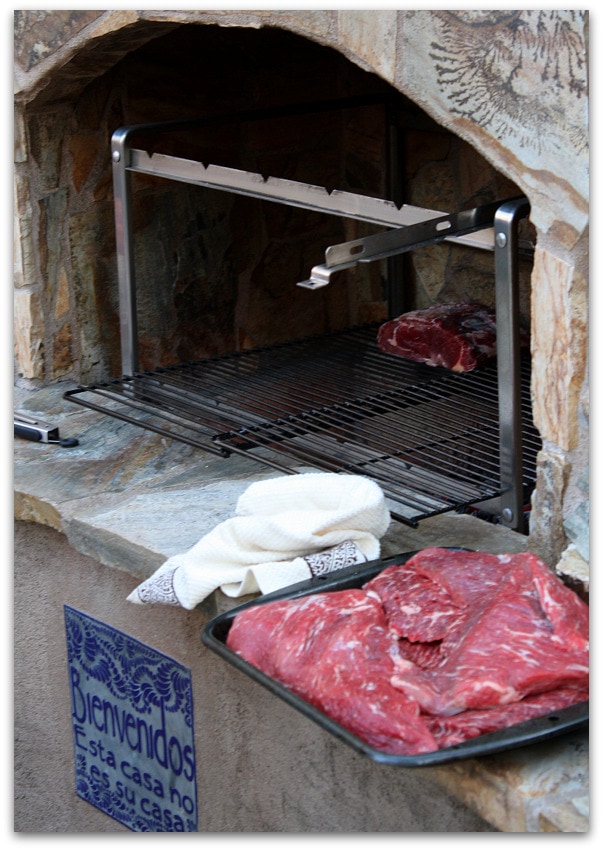 Our friends hosted a Gourmet Argentine Asado in their backyard last weekend. A "traditional" Asado is a specific way of grilling meat. It involves using coals and firewood & tending to the meat to make sure that it is grilled to perfection. Our friends chose Skirt Steak to grill, simply seasoned with sea salt and then served up with Chimichurri Sauce. They grilled up a large bison steak too just for fun. Flank steak is also often used for an Asado.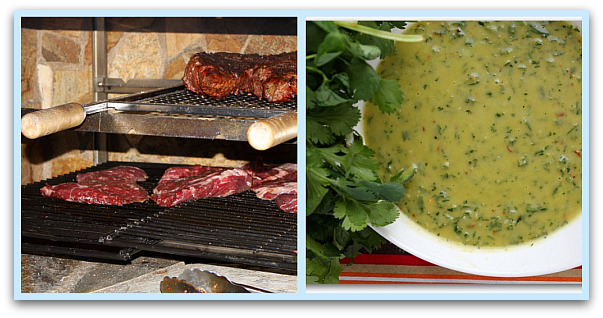 My friend explained to me that in Argentina, the men carry their own steak knife to a barbecue… tucked into its own leather holder. What a manly thing to do, right?! She happened to have a bunch of those knives in leather holders for the men at our Gourmet Asado. Another tradition is to serve beef empanadas with lime wedges (along with tequila… & lime). We complied with tradition, of course.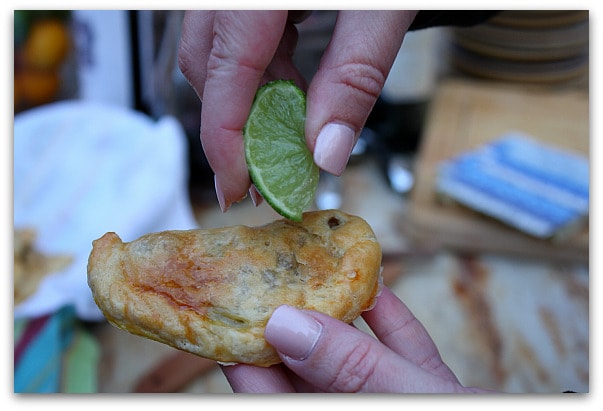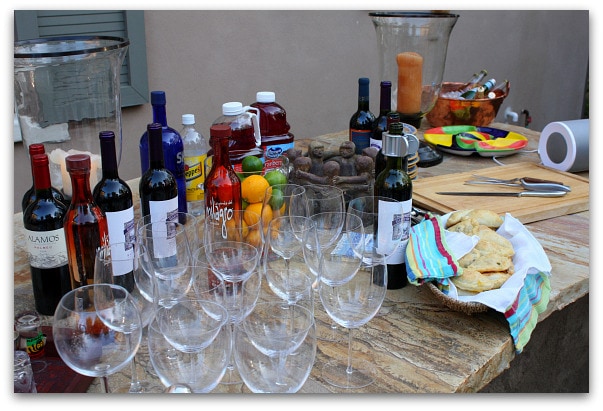 Chorizo is often found at an Asado, so we grilled some of those up also to munch on while sipping Malbec and tequila.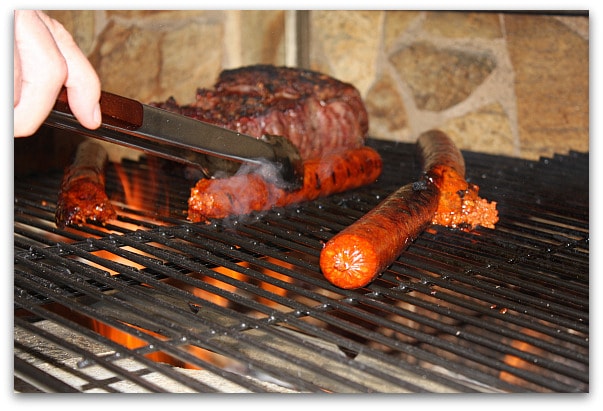 When it was time to eat the main dish, our hosts directed us to the table settings, where they had placed a photograph of a famous person that they felt somehow represented our personality. (This is not an Argentine tradition!) Mine was pretty easy to figure out…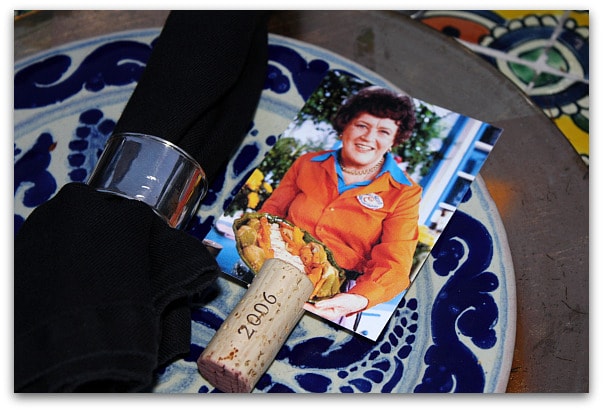 A traditional Asado is served with a green salad and vegetables. We chose to serve a Hearts of Palm & Avocado Salad. It had chunks of grapefruit in it too, along with a tangy white wine vinegar-based dressing.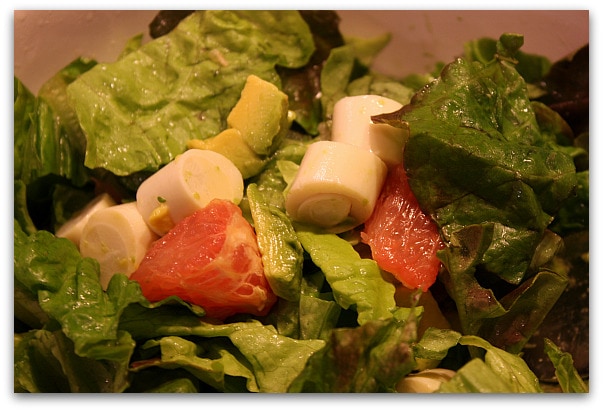 Simply spiced aubergine (eggplant) and red bell peppers were grilled up too. And we couldn't forget a large loaf of rustic bread, for soaking up the leftover chimichurri sauce.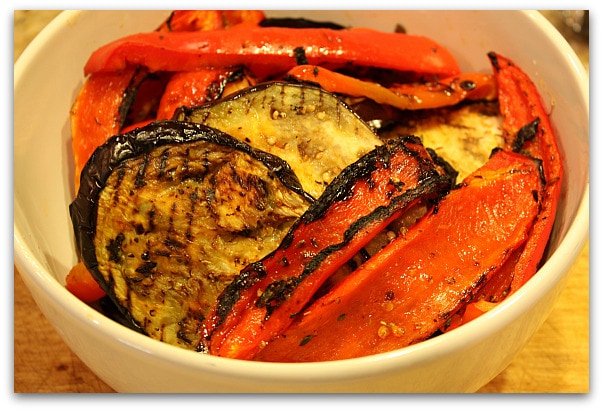 The typical Asado suggests fresh fruit or tarts for dessert. We opted for individual servings of Flan de Leche.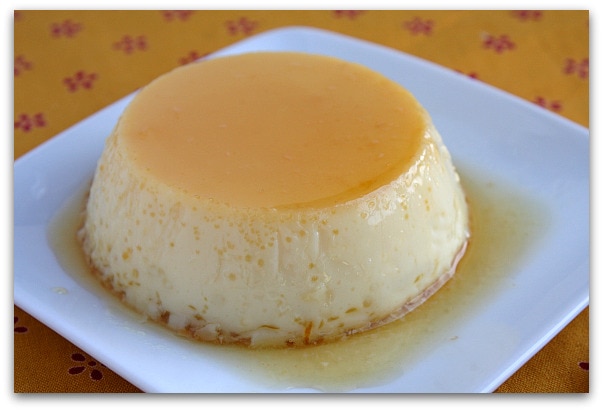 All in all, it was a fabulous evening full of great food and friends. All of the recipes can be found by clicking on the recipe titles above. And the Argentine Asado Menu has been added to the growing list of menus on RecipeGirl.com's THEME MENU page.