One of my favorite breads to bake:  Banana Blueberry Bread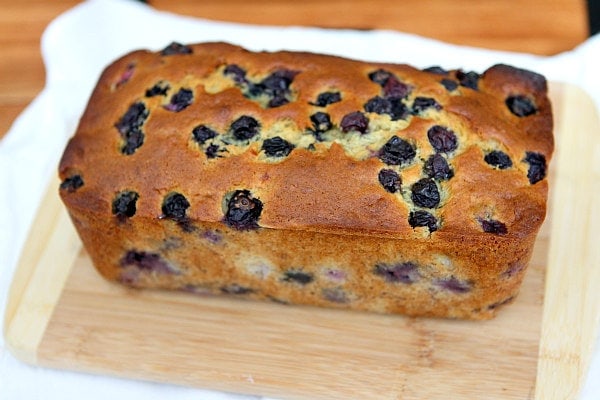 Since blueberries are everywhere right now, and they're available at a decent price… it's a good time to cook and bake with them.  They add such deliciousness to recipes, and their fresh, sweet flavor is very much welcome in the summertime.  Here's a bread you can bake this weekend.  It makes for an awfully delicious nibble for a weekend morning breakfast.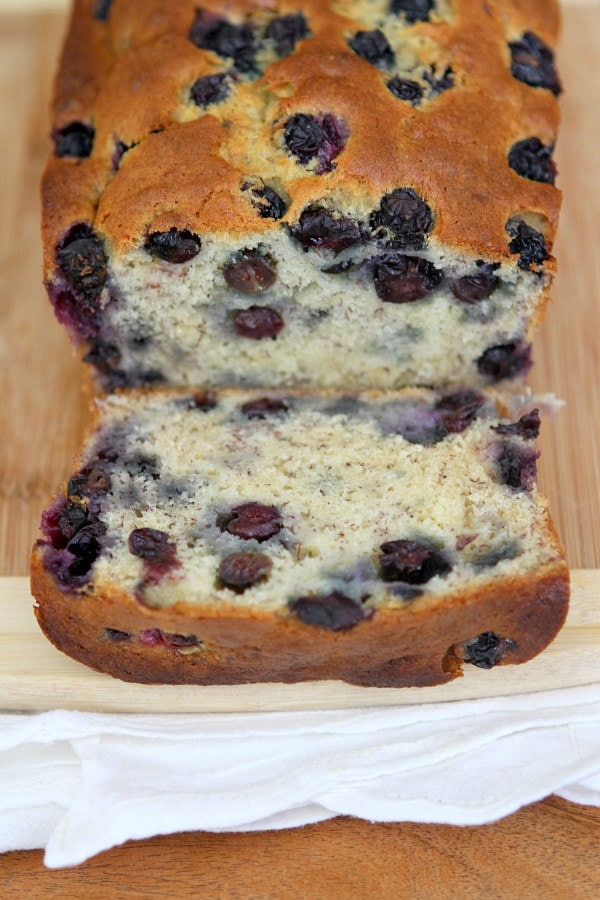 I've also found that slices of this bread make a great school snack.  I slice up the loaf, pop the slices into little zip baggies and store them in the freezer.  They're easy to snatch and stuff in your child's backpack for snacks.  And my son enjoys being able to grab a slice for after-school munching too.  Enjoy!
Banana Blueberry Bread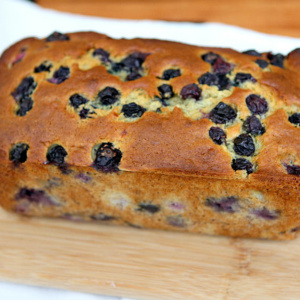 Yield:
1 loaf
Prep Time:15 minutes
Cook Time:50 minutes
Ingredients:
1 3/4 cups all-purpose flour
2 teaspoons baking powder
1/2 teaspoon salt
1/4 teaspoon baking soda
1/3 cup salted butter
2/3 cup granulated white sugar
2 large eggs
1 cup mashed ripe bananas
1 cup fresh blueberries
Directions:
Preheat oven to 350 degrees F. Spray a 9x5-inch loaf pan with nonstick spray.
Whisk the first four ingredients (dry) into a small bowl. Set aside.
In a large bowl, use an electric mixer to beat the butter until creamy. Then beat in the sugar until light and fluffy. Add the eggs, beating in one at a time. Stir in the dry ingredients and then banana.
Carefully stir in the blueberries.
Pour the batter into the prepared pan and bake for 50 minutes. A toothpick inserted into the center should come out clean.
Let the bread sit for 15 minutes, then remove it from the pan to a wire rack to cool.
SOURCE: RecipeGirl.com
Here are a few more blueberry bread recipes you might enjoy: