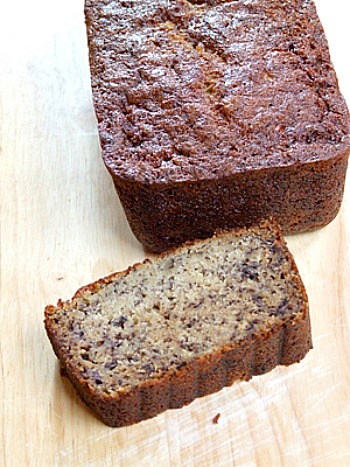 Yield: 2 loaves
Prep Time: 25 min
Cook Time: 50 min
Kona Inn Banana Bread
A little more cakey than classic banana bread recipes- more like dessert.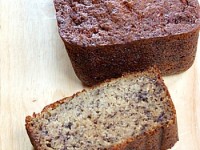 Ingredients:
2 cups granulated white sugar
1 cup unsalted butter, at room temperature
6 medium ripe bananas, mashed (approximately 3 cups)
4 large eggs, well beaten
2 1/2 cups cake flour
2 teaspoons baking soda
1 teaspoon salt
Directions:
1. Preheat oven to 350°F. Lightly grease two 9-inch loaf pans.
2. With an electric beater, cream together sugar and butter until light and fluffy. Add bananas and eggs, beating until well-mixed.
3. Sift together dry ingredients three times. Blend with banana mixture and mix just until moistened. Do not over mix.
4. Divide batter between two prepared pans. Bake 45 minutes to 1 hour, until firm in the centers and edges begin to separate from pans.
5. Cool on a rack for 10 minutes before removing from pans. These freeze beautifully.