A delicious recipe from the Deliciously Organic Cookbook by Carrie Vitt:  Organic Banana Zucchini Bread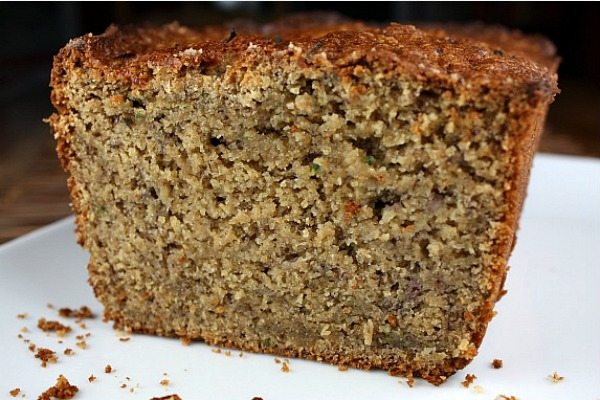 Author Carrie Vitt has an interesting story behind her cookbook, Deliciously Organic. Years ago, she had been experiencing daily, debilitating migraines and was taking several medications to try and manage them, when she decided to begin modifying her diet to see if she could find another way to rid the pain. She began by replacing regular produce with organic and noticed a significant difference within just one week. Slowly, she converted her family's diet to whole, unprocessed, organic ingredients. Today, she has a migraine maybe once a month and no longer needs any medications.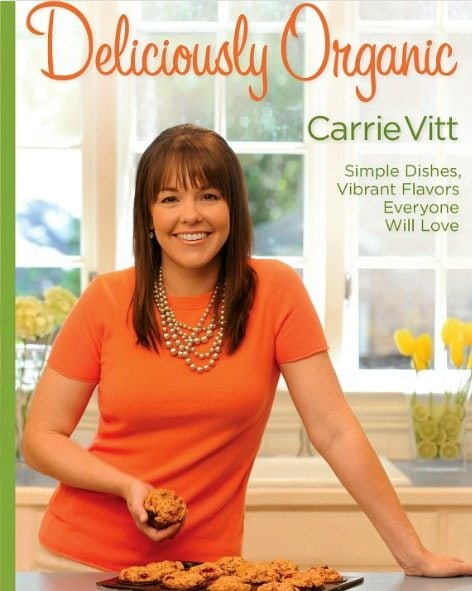 Vitt explains that this book isn't about giving up good tasting food for tree bark! Over time, she experimented with ingredients and kept tweaking things in her family recipes until she learned which combinations created the best flavors. This cookbook is a collection of her delicious successes- recipes such as Tuscan Lemon Chicken, Loaded Baked Potato Soup, Louisiana Chicken Gumbo, Roasted Vegetable & Orzo Salad, Jimmie's Cheesy Jalapeno Cornbread, Hot Chocolate with Maple Marshmallows, Gingerbread Pancakes, Raspberry Velvet Tart, Bananas Foster and Chocolate Chip Cookies.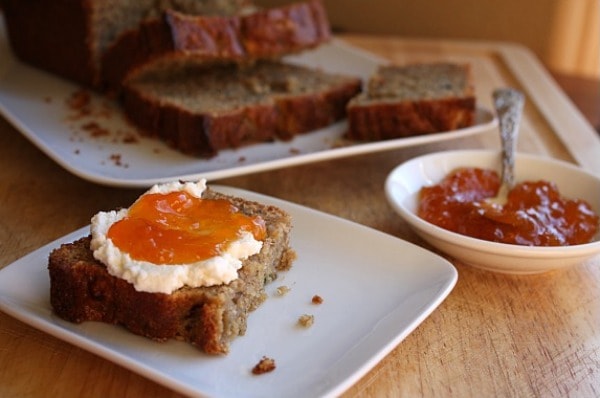 In Vitt's book, she suggests serving up banana bread as bruschetta… topped with ricotta cheese and apricot jam.  When I was trying this out one morning, my son looked at me strangely and said, "Mom… you're such a foodie."  I loved that.  But then guess what?  He ate it too.  My foodie kid!  The recipe also calls for Whole Wheat Pastry Flour.  I've baked with it before, and I've enjoyed the results.  We love this bread!
Organic Banana Zucchini Bread
Prepare this bread with all organic ingredients, or feel free to make substitutions if you prefer.
Yield:
One loaf (8 to 10 servings)
Prep Time: 15 minutes
Cook Time: 60 minutes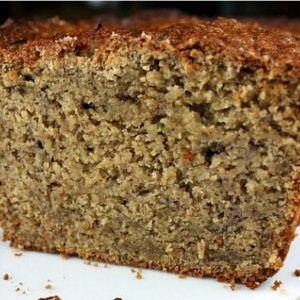 Ingredients:

3 tablespoons

unsalted butter

3 tablespoons

coconut oil

2 1/2 cups

whole wheat pastry flour

1 cup

whole cane sugar or Sucanat

1/2 teaspoon

sea salt

1 teaspoon

baking soda

3 medium

very ripe bananas

1/2 cup

grated zucchini

1/4 cup

buttermilk

2 large

eggs

1 teaspoon

vanilla extract

Instructions:

Preheat oven to 350 degrees F. and adjust rack to middle position. Butter a loaf pan.
Melt butter and coconut oil in a small saucepan. Cool slightly. Whisk flour, sugar, salt and baking soda in a large mixing bowl. Stir together mashed bananas, zucchini, buttermilk, eggs, melted oils and vanilla in a medium bowl. Pour wet ingredients into dry ingredients and gently stir until just blended.
Pour batter into the loaf pan and bake for 50 to 60 minutes or until golden brown and a toothpick pressed into the center comes out with a few moist crumbs attached. Cool for 10 minutes and then run a knife around the outside to loosen the edges. Turn loaf out onto a cooling rack and cool before serving.
More organic bread recipes you might enjoy: