I love a good bean soup- here's a good one:  Bean and Chorizo Soup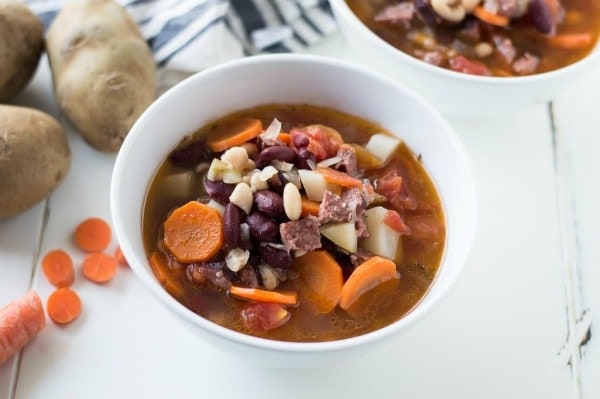 If you're unable to find chorizo that can be diced (generally a Spanish variety- y0u can find it at World Market), go ahead and use the Mexican chorizo and crumble it instead.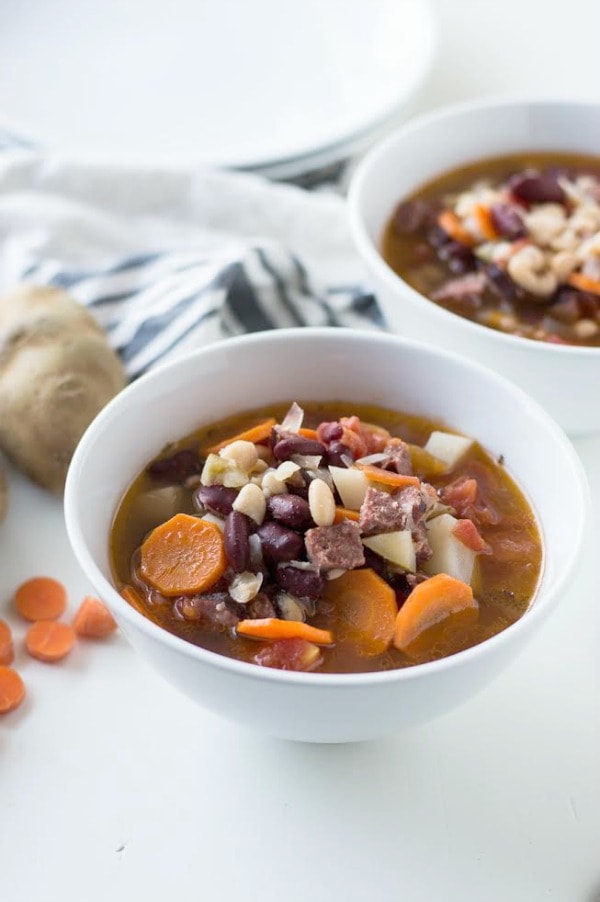 Bean and Chorizo Soup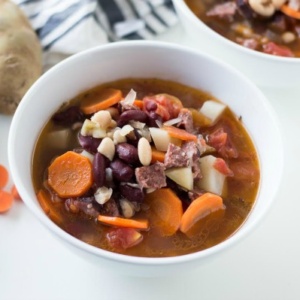 Yield:
6 servings
Prep Time: 15 minutes
Cook Time: 22 minutes
Ingredients:
1 tablespoon olive oil
6 ounces chorizo sausage (about 2), cut into small dice
1 medium onion, chopped
3 cups chicken broth
3 cups water
One 15-ounce can great Northern beans, drained and rinsed
One 15-ounce red kidney beans, drained and rinsed
One 14.5-ounce can diced tomatoes
1 large potato, scrubbed and diced
1 large carrot, peeled and thinly sliced
1/2 teaspoon dried oregano
Directions:
Heat oil in a large pot over high heat. Add chorizo and onion and cook for 3 minutes, stirring occasionally.
Add chicken broth, water, beans, tomatoes (with juice), potato, carrot and oregano. Cover and bring to a boil. Remove the cover and simmer on high for 10 minutes or until vegetables are tender. Stir occasionally. Serve immediately.
SOURCE:  RecipeGirl.com (via Family Circle)