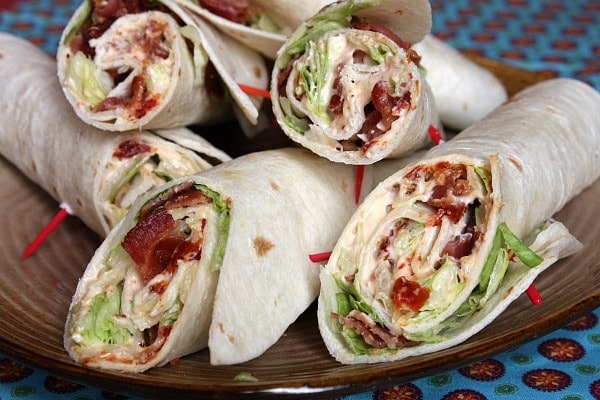 BLT Wraps
I love to make these sandwich wraps for sporting events- everyone seems to love them and they're always the first thing to go...
Yield:
16 half-sandwich wraps
Prep Time: 25 min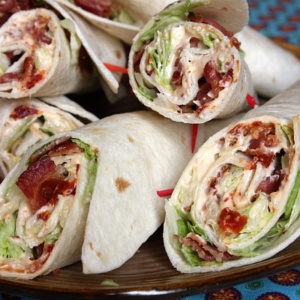 Ingredients:

1 cup mayonnaise, light
1/2 cup sundried tomatoes packed in oil, drained well & chopped
8 flour tortillas, 10-inch
1 head iceberg lettuce, chopped
16 slices bacon, cooked & crumbled
salt & pepper, to taste

Instructions:

1. Combine mayonnaise & tomatoes in a small bowl. Spread evenly over 1 side of each tortilla, leaving a 1/2-inch border.

2. Sprinkle lettuce & bacon evenly over tortillas; sprinkle with salt & pepper.

3. Roll up tortillas tightly; cut in half diagonally, and secure each half with a pick.

Tips:

*It's okay to use fat-free or low carb tortillas if you'd like to lighten things up a bit.