Buffalo Chicken Wonton Cups
With some big football games right around the corner, it's essential to have a delicious appetizer at the ready for game day like these Buffalo Chicken Wonton Cups!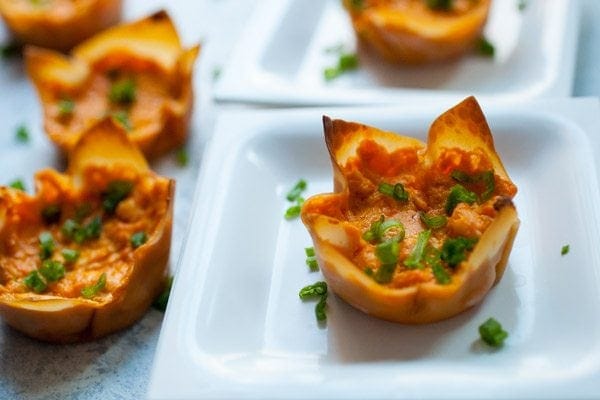 Buffalo chicken dip is one of my favorite easy appetizers for a day of sports watching, but it can be kind of a messy serving situation. These wonton cups are great because they are self-contained and you can scale the recipe easily for however many people you need to serve.
The recipe starts with the basics: cream cheese, buffalo, and chicken. You can use any chicken for this. Leftovers work fine, or blanch a chicken breast until cooked through, or buy a rotisserie chicken and shred that up!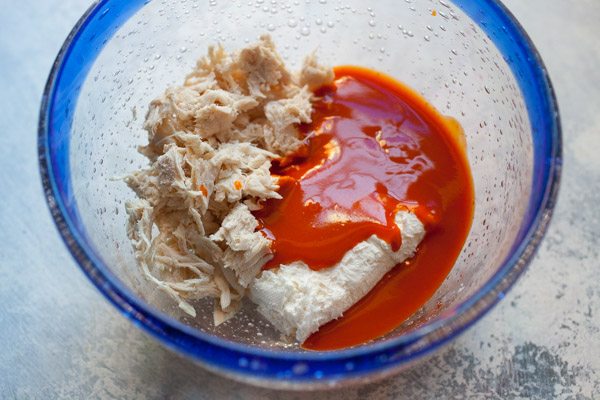 Fold in the grated cheddar cheese last and then stuff the filling into your wonton wrappers in a muffin tin. You can use either the square or round wonton wrappers. Personally I like the square ones because you end up with really crispy points on each cup.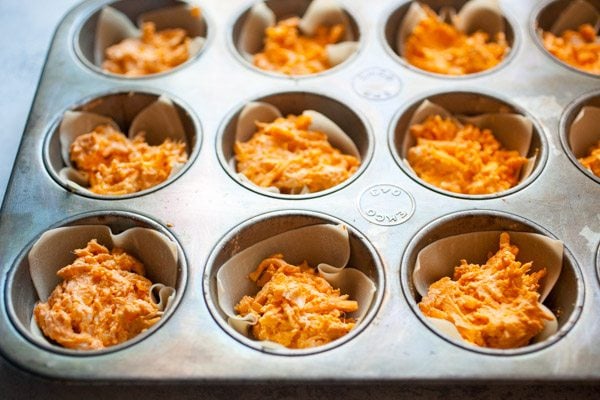 Bake these guys at 350 degrees F. for about 20 minutes. Let them cool for a few minutes when they come out!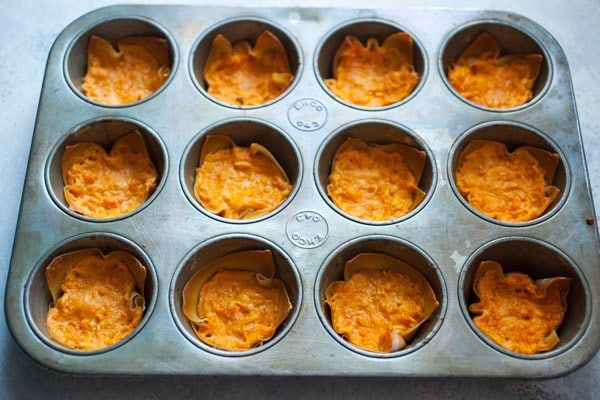 Add some fresh scallions and you are in business.
Make a few of these and your guests will love you. You'll also have a super-easy cleanup after the game! What could be better?!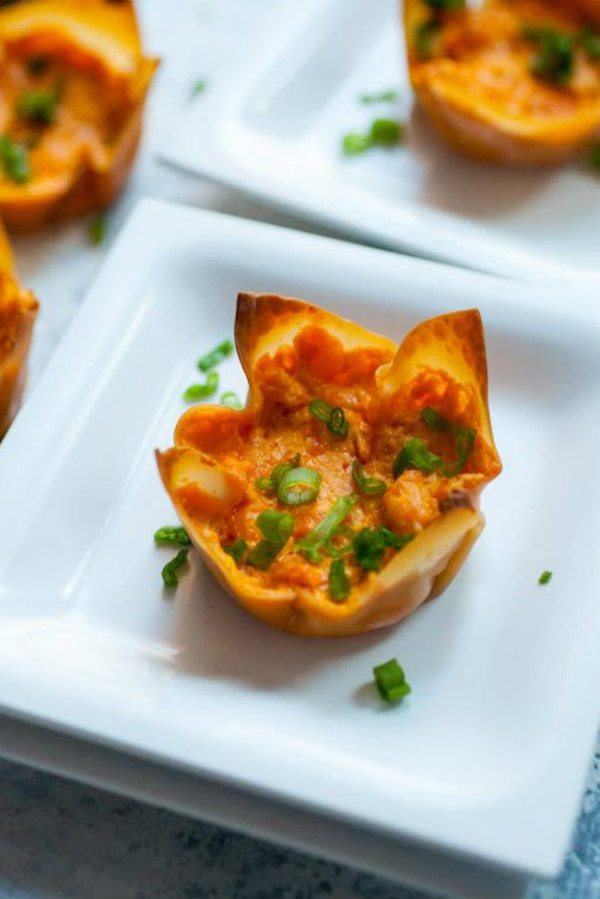 Yield: 12 wonton cups
Prep Time: 10 minutes
Cook Time: 20 minutes
Buffalo Chicken Wonton Cups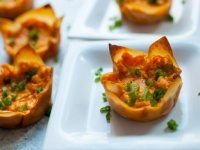 Ingredients:
1 cup shredded cooked chicken breast
4 ounces cream cheese, softened
1/3 cup buffalo sauce
1 cup grated cheddar cheese
12 wonton wrappers
chopped scallions, for garnish
Directions:
Preheat oven to 350 degrees F. In a large bowl, combine the chicken, cream cheese, and buffalo sauce until evenly mixed. Then fold in the cheddar cheese.
Place a wonton wrapper in each muffin tin cup then distribute the chicken mixture between the cups.
Bake for 20 minutes at 350 degrees F.
Remove and let cool briefly before removing and serving. Garnish baked cups with fresh scallions.
SOURCE: RecipeGirl.com
Here are a few more appetizers you might enjoy:
Comments