If you're looking for another easy and delicious recipe for Super Bowl Sunday, here it is:  Blue Cheese Buffalo Bites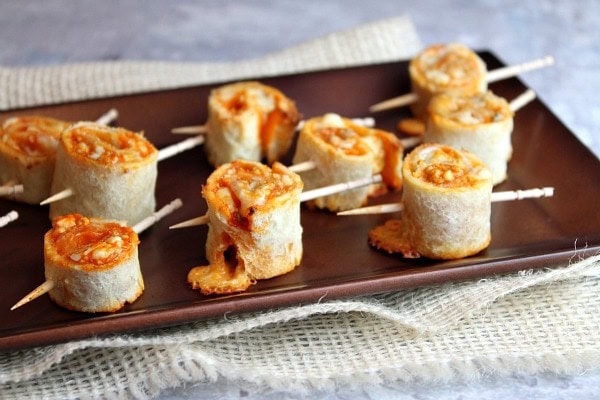 If you asked my son Brooks (RecipeBoy) what his favorite bread is, he would not hesitate to tell you that it's King's Hawaiian.  I absolutely cannot even keep this bread in plain sight in my kitchen as it will be snatched up immediately for consumption by my 12-year old.  I must admit… I am drawn to eating it too.  Have you ever tried it?  It's soft and fluffy and sweet.  It's addicting!!!!  I was delighted that they contacted me recently to see if I would be interested in creating a Super Bowl themed recipe using their product.  King's Hawaiian is a good match for Super Bowl recipes and serving to guests because everyone always loves this bread.   Note:  it's always kind of dreamy when a brand that I know and already love wants to collaborate with me.  King's Hawaiian = DREAMY 🙂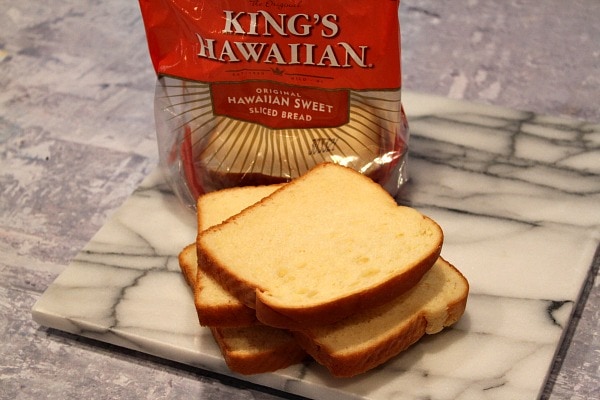 When I visited my local grocery store, I found that they carry the Original Hawaiian Sweet Rolls (PERFECT for serving with soup or chili on Super Bowl Sunday or for making mini sliders), the Original Hawaiian Sweet Round Bread (a nice vehicle for serving dips on Super Bowl Sunday) and the Original Hawaiian Sweet Sliced Bread (sandwiches!)  For this recipe, I used the sliced bread in a much different way.  Here's how you make it: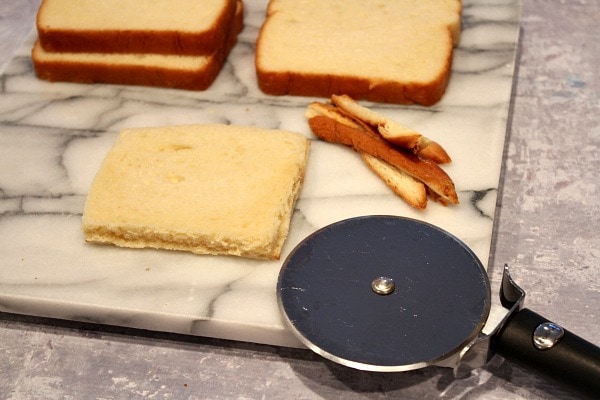 Using a pizza cutter or a sharp knife, cut off the crusts of the bread (you can throw these in the food processor to make some breadcrumbs… or just nibble them as a snack).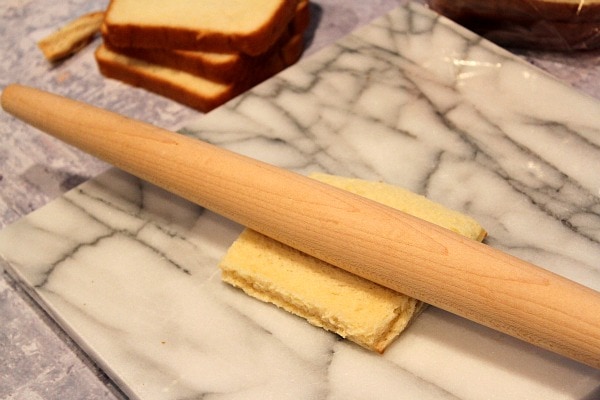 Roll out the bread slices to create a flattened piece of bread (tortilla-like).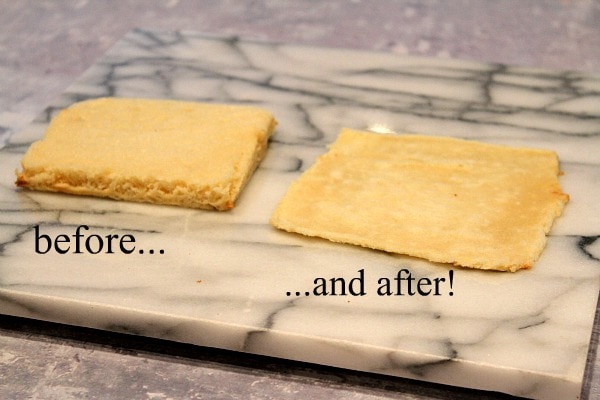 Here's a little visual for you!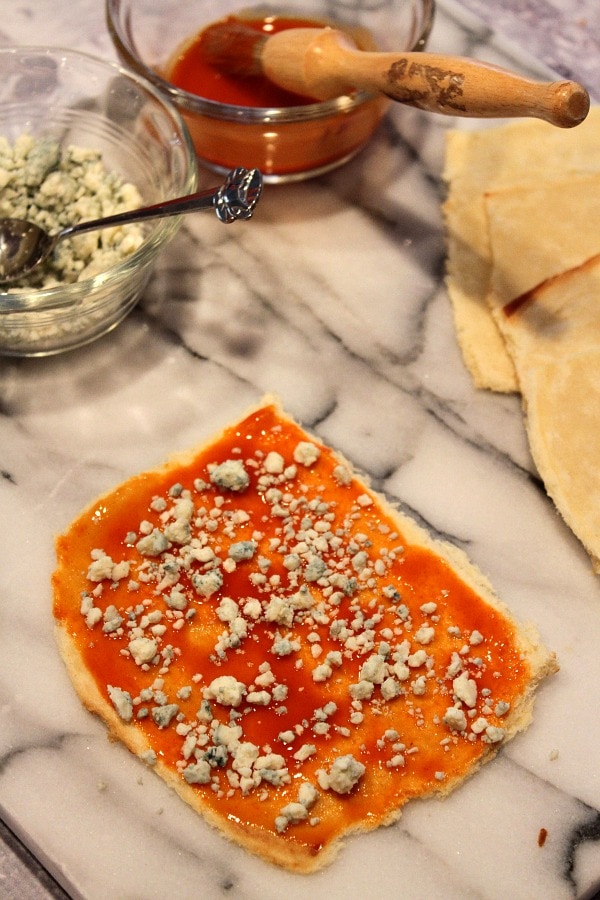 Spread the rolled-out-bread with buffalo sauce and sprinkle with blue cheese crumbles.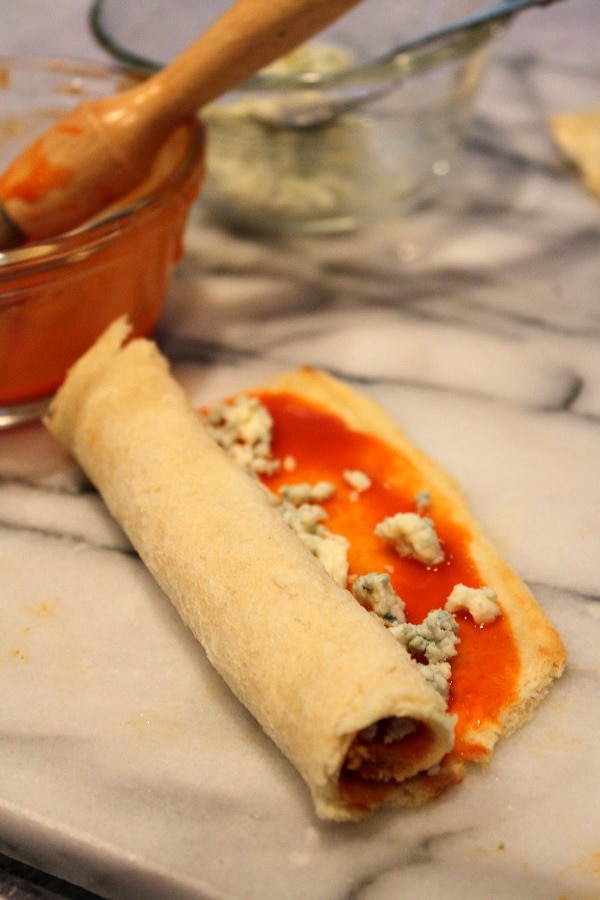 Roll it up tightly.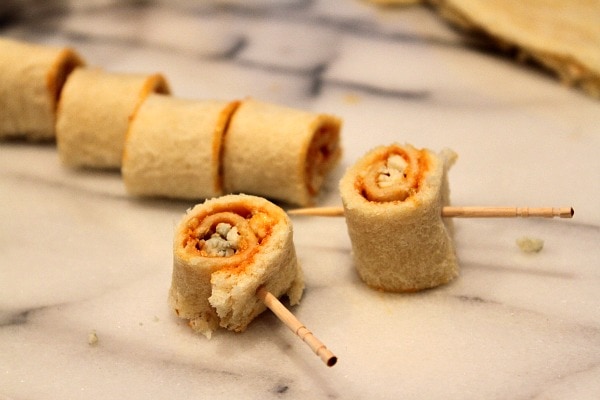 Cut into 3/4-inch pieces with a bread knife, and secure with a toothpick.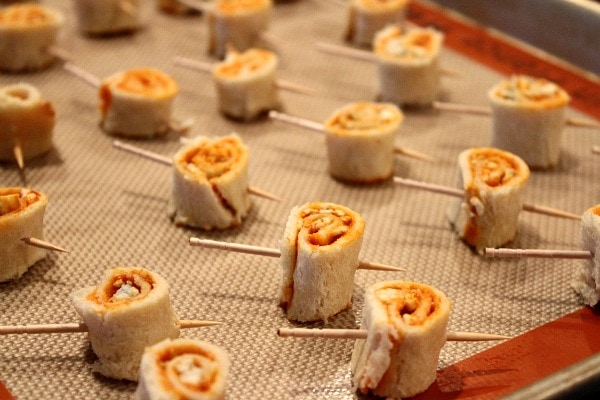 Place them on a baking sheet.  Bake for 10 minutes- that's it!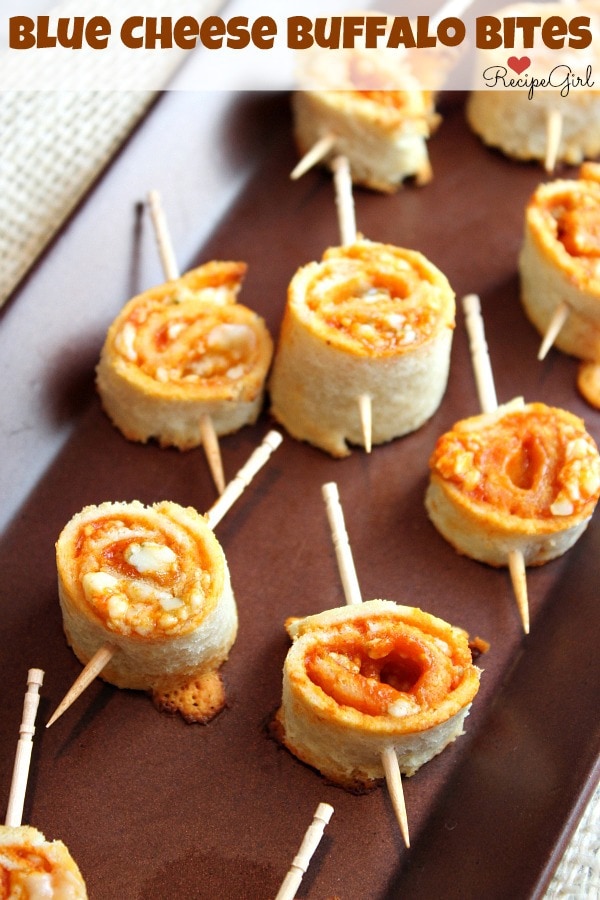 All baked-up, the blue cheese melts into the bread and they turn out a little bit crispy.  They are perfect for Super Bowl, and they are especially a delight for blue cheese lover's too.  The sweet Hawaiian bread is a great complement to the spicy sauce and the tangy cheese.
Be sure to follow King's Hawaiian on Facebook and Twitter as they will be sharing all kinds of awesome recipes leading up to Super Bowl Sunday!
Blue Cheese Buffalo Bites
Yield:
30 appetizer bites
Prep Time: 25 min
Cook Time: 10 min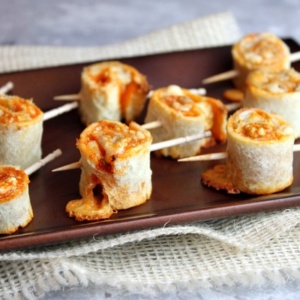 Ingredients:

5 slices KINGS HAWAIIAN® Original Sweet Sliced Bread
1/2 cup buffalo hot sauce (I used Frank's® RedHot®)
1/3 cup finely crumbled blue cheese
30 wooden toothpicks

Instructions:

1. Preheat the oven to 400 degrees F. Line a large baking sheet with parchment paper or a silpat mat.

2. Use a pizza cutter or sharp knife to cut the edges (crusts) off of each slice of bread. Use a rolling pin to roll each slice of bread very flat (like a tortilla). Brush each slice of rolled bread with the buffalo sauce and sprinkle with the blue cheese crumbles. Roll up each slice tightly. Use a bread knife to cut 6 slices from each roll-up. Secure eat cut piece with a toothpick and place on the prepared baking sheet.

3. Bake for 10 minutes. Remove from oven and place on a serving platter. Serve immediately.

Tips:

MAKE AHEAD TIP: Prepare the bites and place them on the baking sheet. Wrap tightly with plastic wrap and refrigerate for up to 2 or 3 hours. Remove plastic wrap before baking.
Disclosure:  This post is sponsored by King's Hawaiian, a brand that we absolutely know and love in my house.  I created a recipe using their bread- all opinions shared about this product are my own.