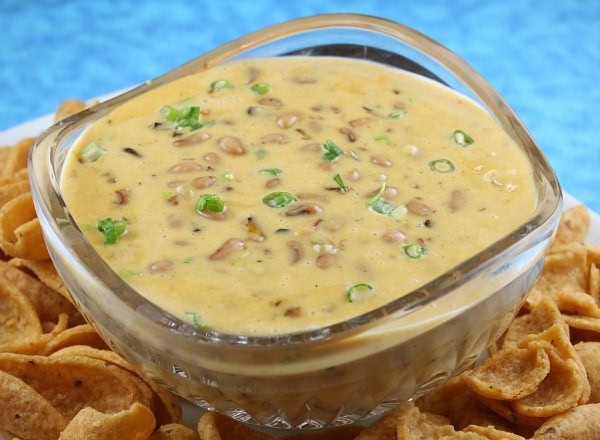 Cheesy Black Eyed Pea Dip
Shhhh, this recipe uses Velveeta (for a very good reason). It melts better than any "cheese" you've ever tried and it provides a wonderful, creamy base for this Mexican-style dip!
Yield:
8 servings
Prep Time: 15 min
Cook Time: 10 min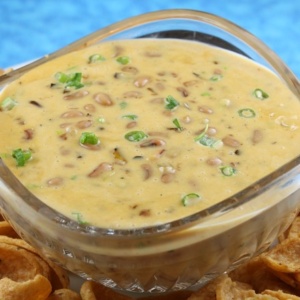 Ingredients:

1/2 cup butter
1/2 medium onion, chopped
16 ounces Mexican-style Velveeta (use regular if you can't find Mexican)
2 (15-ounce) cans black-eyed peas, rinsed & drained
2 medium jalapeño peppers, seeded, ribs removed & diced
1 (4-ounce) can chopped green chilies, drained
1/2 teaspoon garlic salt
1 bunch green onions, chopped

Instructions:

1. In a medium saucepan, melt butter over medium heat. Add onion and sauté until golden brown. Turn heat to low, add the cheese and stir until melted. Add peas, peppers, chilies, salt and green onion. Continue to cook for 5 minutes, stirring constantly.

2. Pour into a crock or a warming dish and serve hot with chips.

Tips:

*Serve this as an appetizer for a New Year's party to bring good luck to all of your guests!