Here's another way to make cookies > Chocolate Chunk Cookie Cupcakes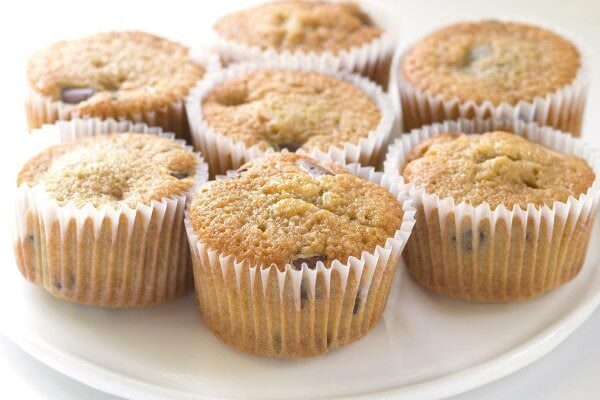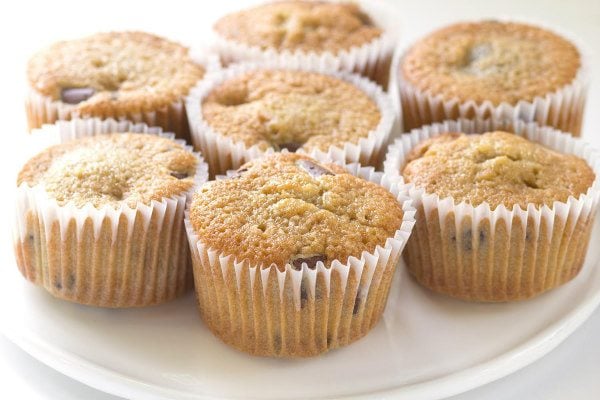 Sure, everyone makes the classic chocolate chip cookie recipe day in and day out… all year long for any occasion.  But have you ever thought about turning your chocolate chip cookies into cookie cupcakes?  It's a good idea!
I love that they're a grab-and-go treat, and they're a bit more substantial than one dinky little cookie.  This is like two cookies smashed into cupcake form.  Because who eats just one chocolate chip cookie anyways?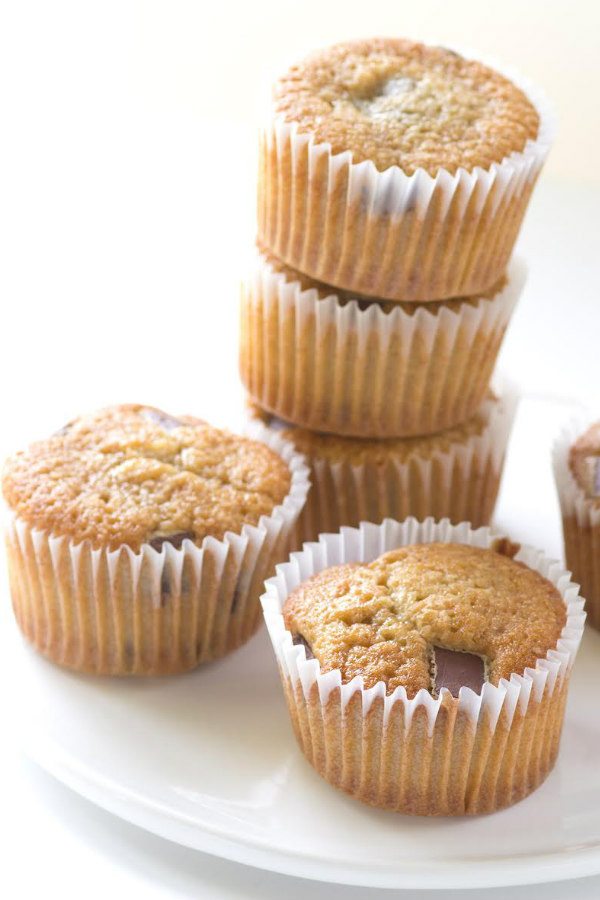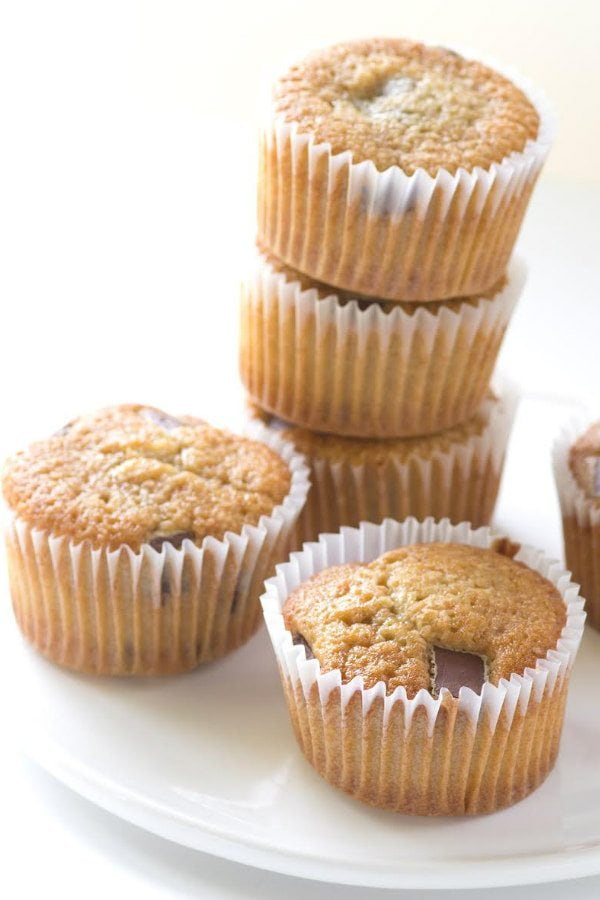 Years ago, I made these for a party at the beach, and they were literally gobbled up in less than 5 minutes. I didn't even get to try one- but they were raved about & everyone asked for the recipe! I made another batch later and finally got to taste. I love them just as much as everyone else.
You must try them too!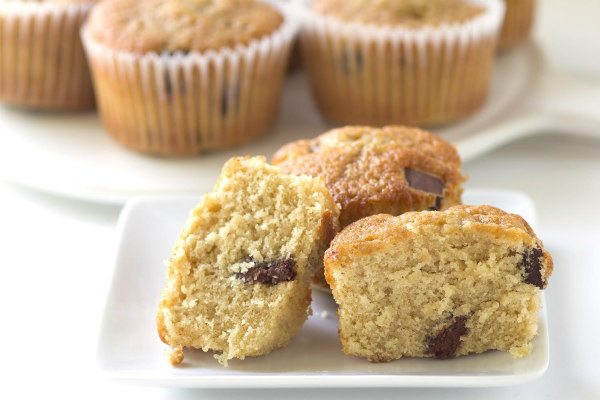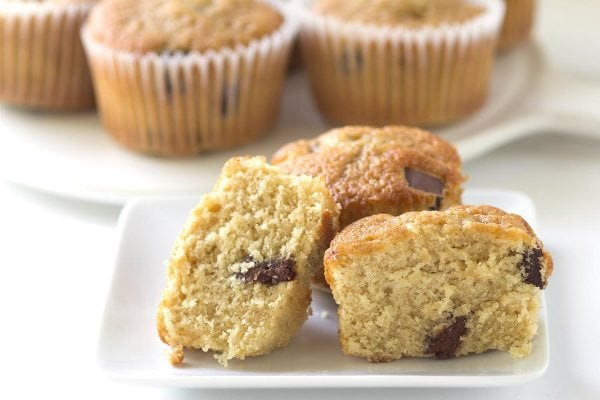 Open them up and you'll see that they're NOT soft and muffin-like.  They're more like your typical, much-loved, classic chocolate chip cookie.
Chocolate Chunk Cookie Cupcakes
Yield:
2 dozen cookie cupcakes
Prep Time: 15 minutes
Cook Time: 20 minutes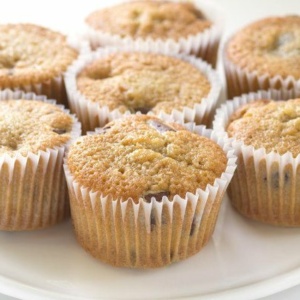 Ingredients:

1 1/2 cups all-purpose flour
3/4 teaspoon baking powder
1/2 teaspoon salt
1 cup (2 sticks) unsalted butter, softened
3/4 cup granulated white sugar
3/4 cup packed light brown sugar
3 large eggs
1 teaspoon pure vanilla extract
1/3 cup whole milk
8 ounces semi-sweet chocolate, cut into 1/2-inch chunks (or Nestle's Chocolate Chunks) ~ you can add a few extra chunks to sprinkle on top of each cookie cupcake, if you'd like

Instructions:

Preheat oven to 375°F. Line two standard 12-cup muffin tins with paper liners.
In a medium bowl, whisk together the flour, baking powder, and salt; set aside.
Put the butter and sugars into the bowl of an electric mixer fitted with the paddle attachment (or just use a regular hand mixer), and mix on medium-high speed until pale and fluffy. Mix in the eggs, 1 at a time, and vanilla. Reduce speed to low. Add the flour mixture in 2 batches, alternating with the milk. Stir in the chocolate chunks with a rubber spatula.
Spoon 1/4 cup batter into each paper liner. Bake until pale golden and a toothpick inserted in the center comes out clean, about 20 minutes. Transfer the cupcakes to wire racks; let cool completely.
Cupcakes can be stored in airtight containers at room temperature up to 3 days.  They'll also store well in the freezer~ just seal them in a container and de-frost as you're ready to eat them.
Here are a few more cookie cupcake recipes you might enjoy: